In Search of Lost Donetsk – Meeting Piotr Armyanovsky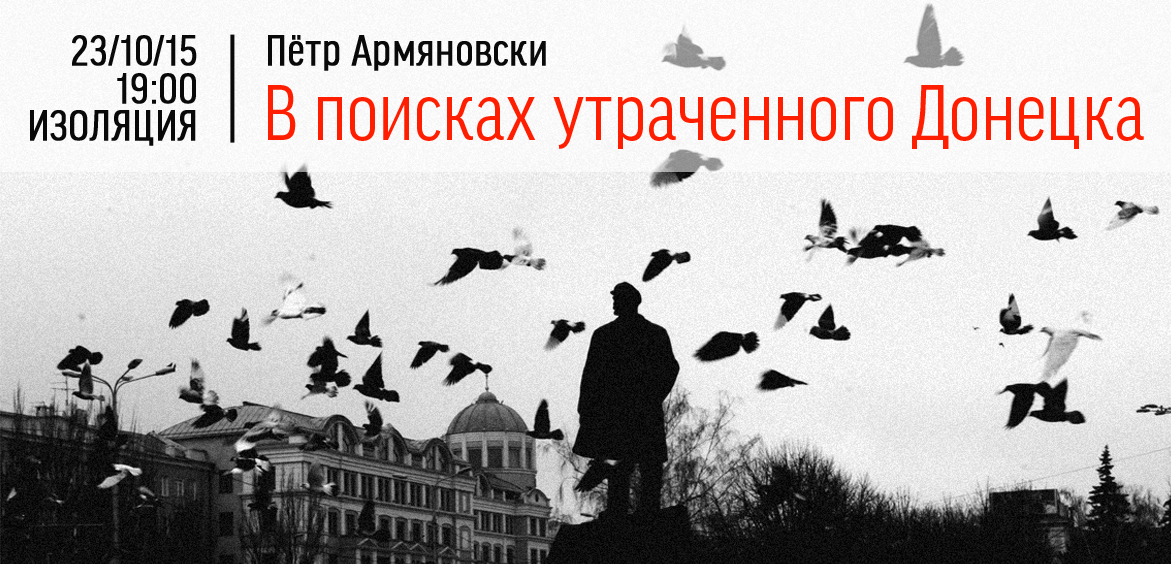 On October 23, 2015, at 7 pm IZOLYATSIA presents Piotr Armyanovsky.
Piotr Armyanovsky, performance artist and film director born in Donetsk, will speak about his recent residency in Estonia, creation in times of war and will show several of his video works. One of them, In the East, won the second prize of the 86 festival of film and urbanism in Slavutych, Ukraine, and was shown in London as part of the Documenting Ukraine project.
Piotr Armyanovsky:
"In June 2014, I thought I'd be away from Donetsk for one week only. I had left my home town many times before, for studies or art projects, but this time the threats from the representatives of the so-called "Donetsk People's Republic" left me no chance of coming back. Since then, I've been searching for my own Donetsk wherever I go".
The event will take place at 8 Naberezhno-Luhova Street, Fourth floor.
Published:
12 October 2015, 10:30
Media partners