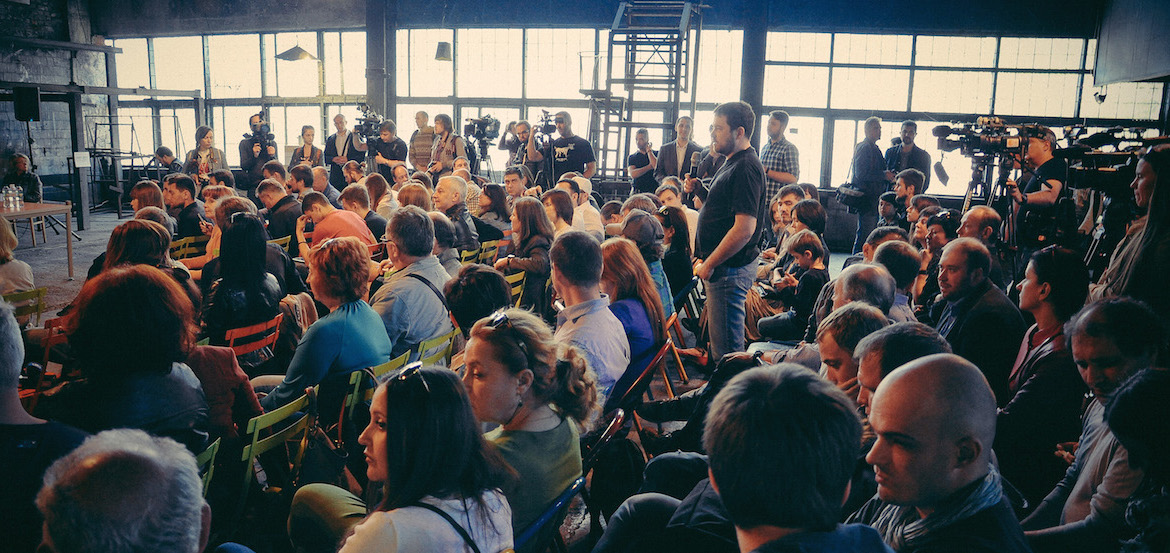 19 December 2013 — 19 December 2013
IZOLYATSIA's educational program is composed of lectures, discussions and master-classes dedicated to contemporary art and culture, architecture, design, as well as special events relevant to the ongoing expositions. The first pilot lectures on contemporary art were launched in February 2011.
Education is a necessary dimension of any cultural institution's mission, since any institution carries its message and the reasons behind its existence to the wider audience through the educational component.
The development and proliferation of educational programs is particularly pertinent to the Donetsk region in this period of constructing a new paradigm of the socio-cultural relationship - an area which has been previously left neglected as a result of the historical circumstances. Today's aim of a cultural institution active in the Donetsk region is to inscribe contemporary cultural tendencies into the fabric of society and with the support of local communities, especially the younger generations, to provide an impulse for their development.
IZOLYATSIA puts this specific aim at the forefront of the foundation's mission. The educational program envisions a cultural intervention, which targets students, teachers, workers of research and cultural institutions, and all those who will determine the main directions of the city's and the region's development. The program will also focus on the need to influence the social space of the so-called "depressive districts," where an educational program tailored to the specific needs of the local communities may aid in fomenting constructive visions and ideas aimed at bettering life in these areas. The multifaceted nature of the educational program allows to draw on a very diverse audience, and is aimed at ensuring that the participants of the program become active in the process of creating the cultural field themselves.
Photo archive
Video archive