Bohdana Smyrnova on Creating Ukrainian Films in USA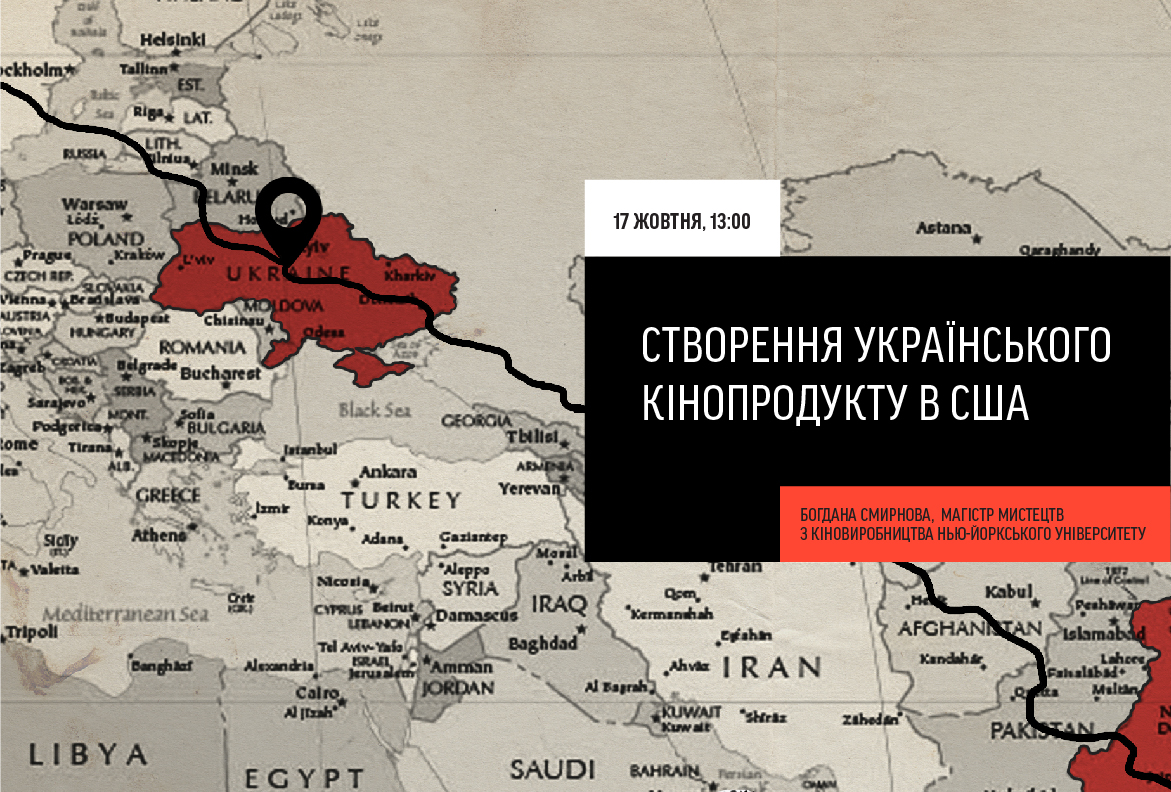 On October 17, 1 pm IZOLYATSIA presents Bohdana Smyrnova, a Ukrainian film director currently based in New York, who will talk about film production process in USA. Bohdana started her career in Kyiv and later graduated from NYU with MFA in Film Production. Her shorts have been screened at more than 200 events around the world including prestigious festivals such as Rotterdam, Clermont-Ferrand, Taipei Golden Horse, and Slamdance, garnering over 20 awards.
In her films, Bohdana Smyrnova explores complex human relationships, desires conflicting with reality, and situations that pose no right choice.
Currently the director is developing a feature film Nirvana Guest House. It is a drama about Yana, a 35-year-old Ukrainian photographer currently living in New York City, whose brother has volunteered to fight in Eastern Ukraine. She tries to cure her heartache in a guest house in India. The film is to be shot in 2015 in India, USA, and Ukraine.
Bohdana Smyrnova:
"What matters to me is not so much to tell about the war in Ukraine as to observe a human being experiencing a great loss, be it a death of a close person, emigration or a natural disaster. The tragedy of war is universal, and the context of such a story is familiar to everyone. The film deals with important subjects of home, security, peace and sense of belonging. It is a story of a woman trying to pull her life together, but not quite successfully".
During the meeting, the director will talk about creating a film product in USA from start to finish. Bohdana will elaborate on ways for a Ukrainian director to find her place in this process and succeed.
The event will take place at 8 Naberezhno-Luhova Street, Second Floor.
Published:
30 September 2015, 12:24
Media partners