Lecture Cuba After The Thaw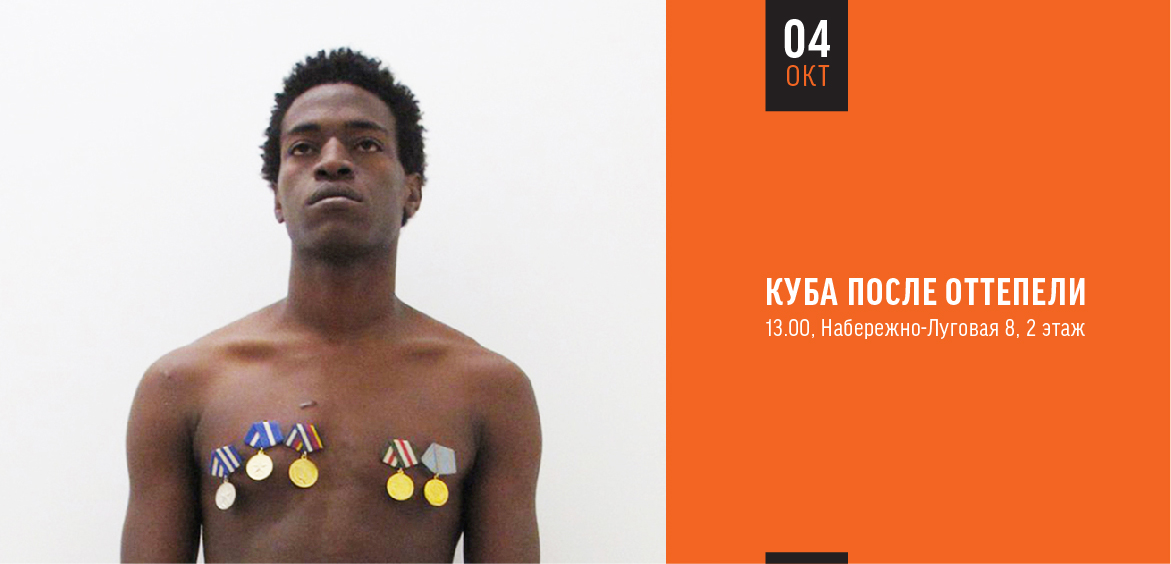 IZOLYATSIA presents a lecture Cuba After the Thaw by curator Elvis Fuentes, which will be given on October 4, at 1:00 pm.
On August 14, 2015, the United States inaugurated their embassy in Havana, effectively starting the normalization of relations with the Cuban government after 54 years of dispute. The news have sent waves into the American art world, catapulting Cuban art to the level of hot commodity. Mainstream museums and commercial galleries have now started to organize exhibitions of Cuban art, in most cases showing lack of purpose, prematureness, and repetition. Most projects look the same, and barely challenge the ideas imposed by the art establishment in Havana.
In this lecture, Elvis Fuentes will map out Cuba's institutional discourse, in particular the Havana Biennial, vis-a-vis the practice of contemporary, cutting edge art of the island. Most importantly, he will present the work of young artists, who are taking risks with innovative approaches to art making, in spite of its commercial unsuccessfulness within the new fashion of Cuban art.
Elvis Fuentes is PhD candidate in Art History at Rutgers University, New Brunswick. He served as Curator at El Museo del Barrio (New York), Institute of Puerto Rican Culture (San Juan), and The Ludwig Foundation of Cuba (Havana). Fuentes won the Grand Prix at 25th Ljubljana Biennial of Graphic Arts for his curatorial project, Print As Metaphor. Recipient of a 2015 Mellon IDRF fellowship from SSRC, he currently conducts research on Cuban artists' experience in the former Soviet Union.
The event will be held at 8 Naberezhno-Luhova Street, Second floor.

Published:
22 September 2015, 12:58
Media partners