Life as a Project: Playing with Time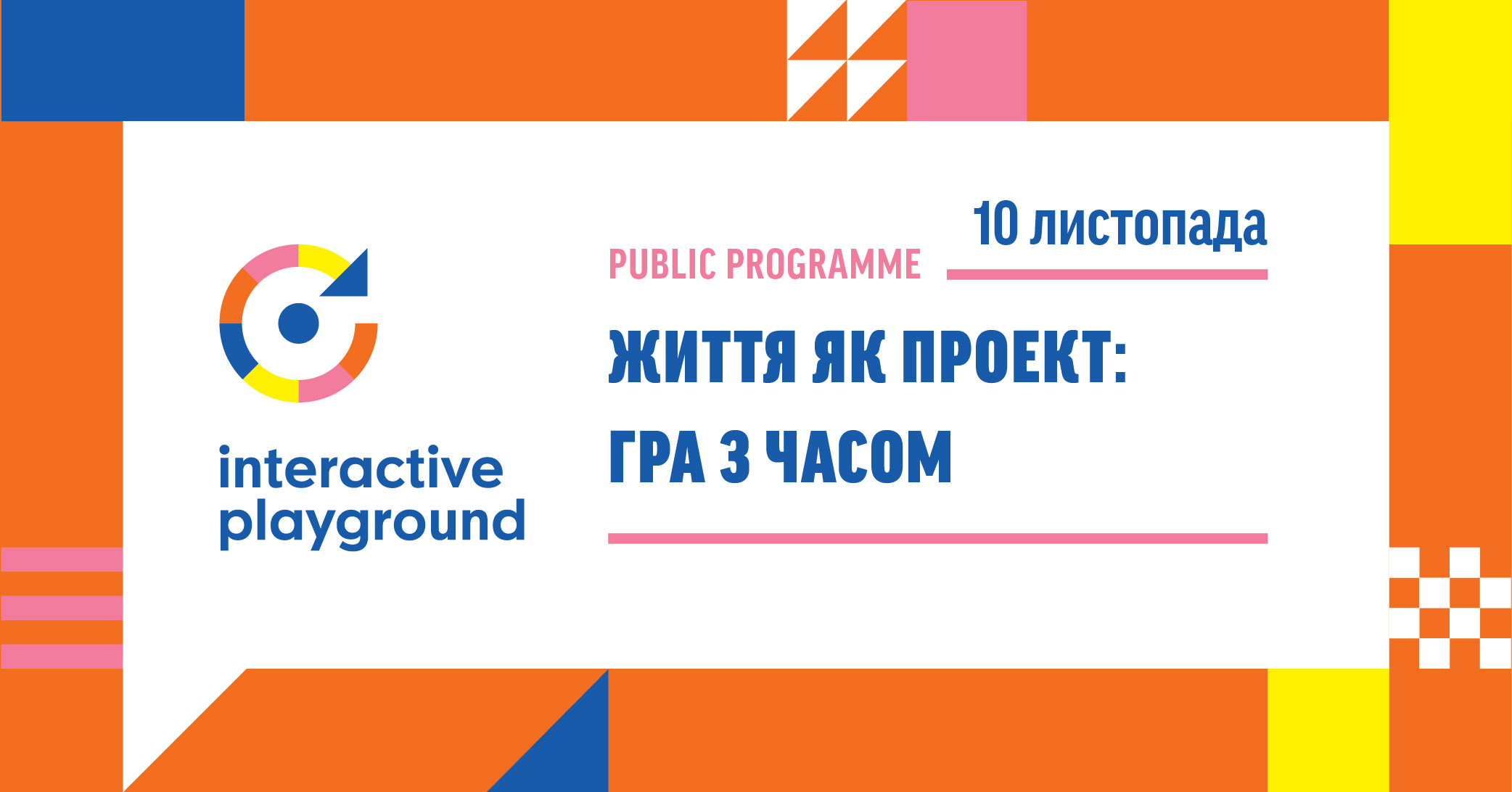 November 11, at 2 PM, there is Life as a Project: Playing with Time workshop as part of the public programme of the Interactive Playground exhibition by WRO Center for Media Art.
The Life as a Project game teaches participants to plan their own time and do everything in time. This game is useful for everyone because time management skills are needed both for schoolchildren, who are loaded with a bunch of tasks while preparing for the exams, and adult. This project is implemented in partnership with the non-formal educational organisation Insha Osvita.
Public organisation Insha Osvita is a non-profit organisation working in the field of management and qualitive non-formal education in Ukraine. Now, the public organisation Insha Osvita is a co-performer of the project «Діалог заради змін» together with the German organisation MitOst e.V. Within the framework of this project, Insha Osvita holds four educational programs and one program for the strategic development of the public sector.
---
---
November 10, 2:00 PM.
IZONE, 4th Floor, Studio 2. Kyiv; Naberezhno-Luhova, 8
Places are limited so, please, fill in the registration form
Interactive Playground
is a research project focusing on a profound study of non-formal education in a museum environment and assessing the exposition layouts that engage the widest audience to the investigation of contemporary art. The project in Kiev concludes with the opening of a media art exhibition for children and their parents. Polish artists from
WRO Center for Media Art Foundation
develops Interactive Playground that is presented in Kyiv in partnership with IZOLYATSIA. The exhibition, created by the WRO team in 2008, marks this year's tenth anniversary: ​​over three hundred thousand people visited it around three continents.

The project is implemented under the Culture Bridges Programme. Culture Bridges is funded by the EU and managed by the British Council in partnership with the European Union National Institutes for Culture (EUNIC) network in Ukraine. Co-funded by the Ministry of Culture and National Heritage of the Republic of Poland. Co-funded by the Wrocław Municipality. Animation program partner is UkrAnimaFilm.
Published:
5 November 2018, 15:49