Workshop on Video-Blogging from Edki Blog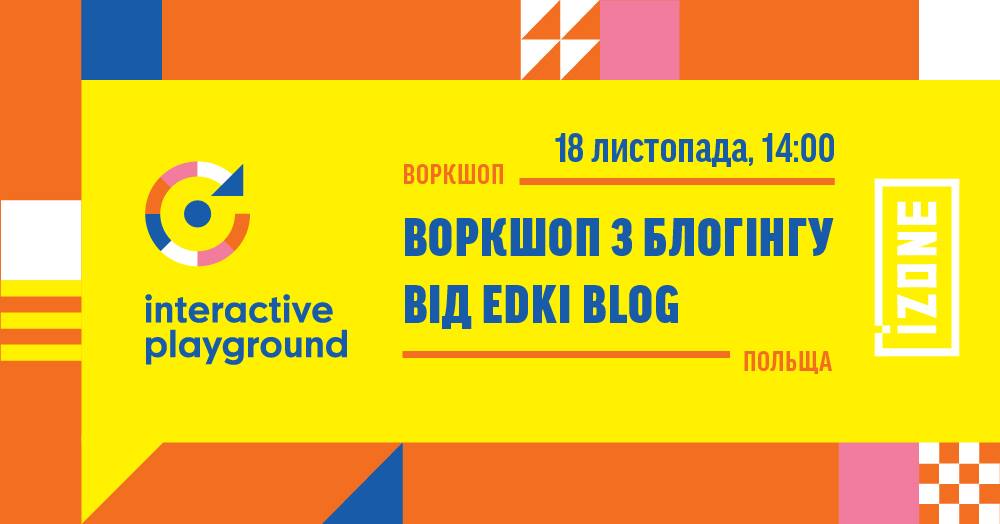 On November 18, at 2 PM, within the framework of the Interactive Playground public programme, Edki blog will hold a workshop for teenagers on creating a video blog.
Edki blog is an online project of a family from Wroclaw (Poland): father Jakub (40), mother Agnieszka (40), brothers Edward (8) and Ernst (15). The family has been documenting and broadcasting their life for more than four years. Initially, it was decided that the documentation and publication of family photos, videos were addressed only to close relatives and friends of the family. But over time, the quality and style of family media materials progressed so much that their audience wanted to see more. Using the example of their blog, Edki blog will reveal the secrets of success in social networks; namely, they will tell how to prepare and edit photos and videos for social networks; how to remain interesting for the target audience; how to surprise the audience; how to monetise the popularity online. In the second part of the event, Edki blog will make photos with the participants and try to conduct some post-production; furthermore, the participants will publish their results in social networks.
---
November 18 (Sunday) at 2:00 pm
IZONE; 2nd floor (Naberezhno-Luhova, 8)
Admission is free
Interactive Playground
is a research project focusing on a profound study of non-formal education in a museum environment and assessing the exposition layouts that engage the widest audience to the investigation of contemporary art. The project in Kiev concludes with the opening of a media art exhibition for children and their parents. Polish artists from
WRO Center for Media Art Foundation
develops
Interactive Playground
that is presented in Kyiv in partnership with IZOLYATSIA. The exhibition, created by the WRO team in 2008, marks this year's tenth anniversary: ​​over three hundred thousand people visited it around three continents.

The project is implemented under the Culture Bridges Programme. Culture Bridges is funded by the EU and managed by the British Council in partnership with the European Union National Institutes for Culture (EUNIC) network in Ukraine. Co-funded by the Ministry of Culture and National Heritage of the Republic of Poland. Co-funded by the Wrocław Municipality. Animation program partner is UkrAnimaFilm.
Published:
6 January 2019, 19:53