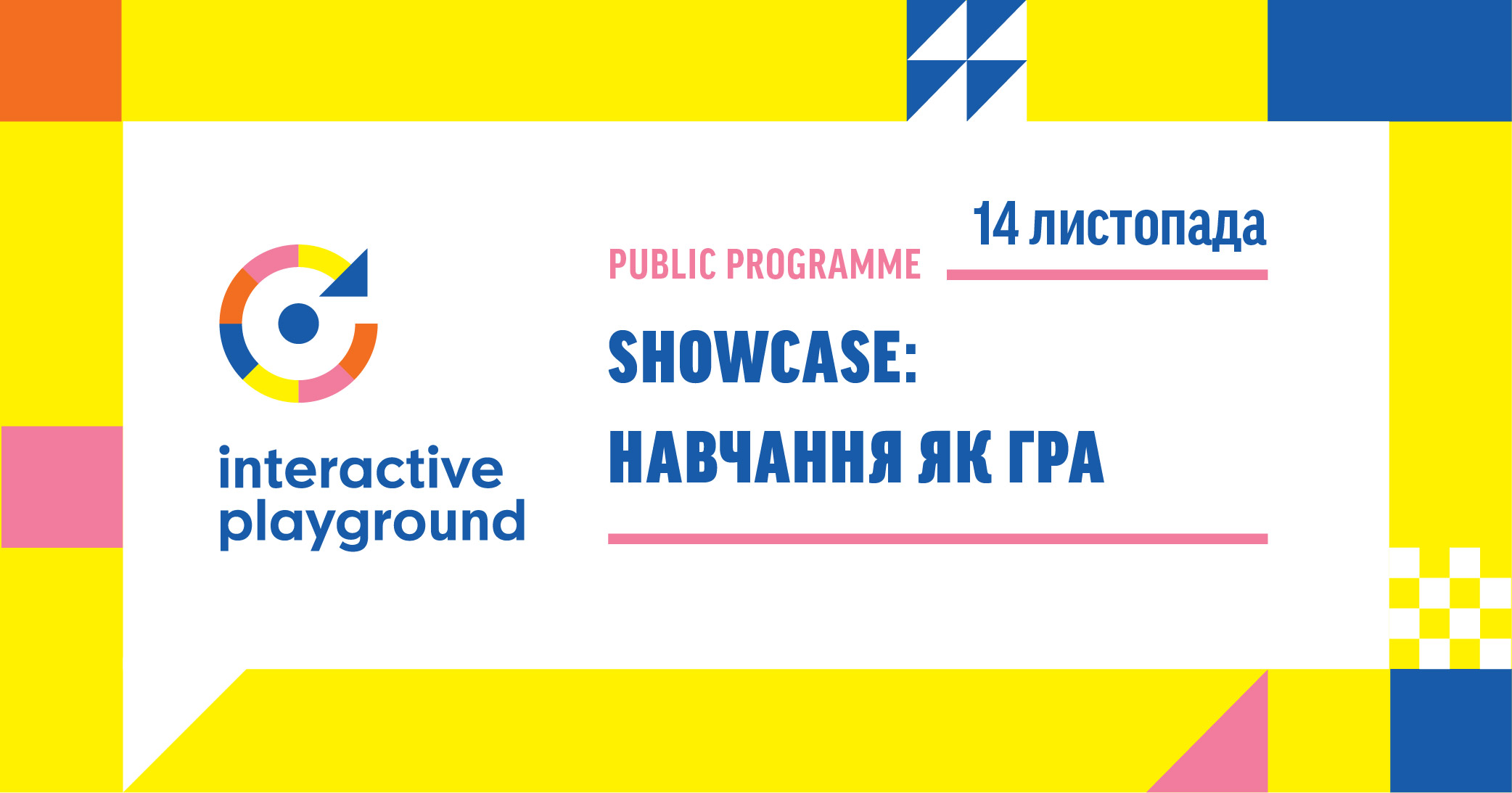 The showcase format allows various alternative sites and institutions to present their projects and share their experiences with a broader audience. This time, the event is dedicated to the game - perhaps the most effective method of education. The game format activates creative thinking and engages everyone to active interaction. After the presentation, there's a question-answer session, where the audience will be able to ask their questions to the participants. The event is aimed at developing relationships in the field of education, sharing experience and knowledge, as well as promoting the spread of experimental gaming techniques in the educational system.
Moderator is Diana Dayub, EdEra Project Manager.
EdEra is an online education studio that creates free online courses, online tutorials, educational special projects and methods for integrating modern solutions into the traditional educational process.
Bogdan Velgan is a co-founder of Інша Освіта and a co-founder of the educational game "Life as a Project," a member of the coaching group Інша Освіта.
Alevtina Kakhidze is an artist, laureate of the Kazimir Malevich Artistic Award, the UNDP tolerance envoy in Ukraine, the author of the project "З дітьми про громадянство людей, рослин і тварин."
Olga Shishlova is a psychologist, art therapist, board member of the Charity Foundation "асоціація батьків дітей з аутизмом," an author and teacher of the educational programs "ArtFriends" and "Workshop of Opportunities" for children and teenagers with special needs in the PinchukArtCentre.
---
Time:
November 14, 7:00 PM. Duration: 3 hours
Audience:
teachers and educators
Location:
IZONE, 4th Floor, Studio 1
Other:
Places are limited so, please, fill in the registration form
On October 18, 2018, IZOLYATSIA and
WRO Art Centre
(Wroclaw, Poland) presents, for the first time in Kyiv, an exhibition
Interactive Playground
for the youngest audience. Conceived and designed by WRO in 2008, the exhibition celebrates its tenth anniversary and has so far been experienced by over three hundred thousand viewers on three continents.