Piotr Krajewski — On Education and Exhibition Making, or Attracting Your Grandmother to a Contemporary Art Show?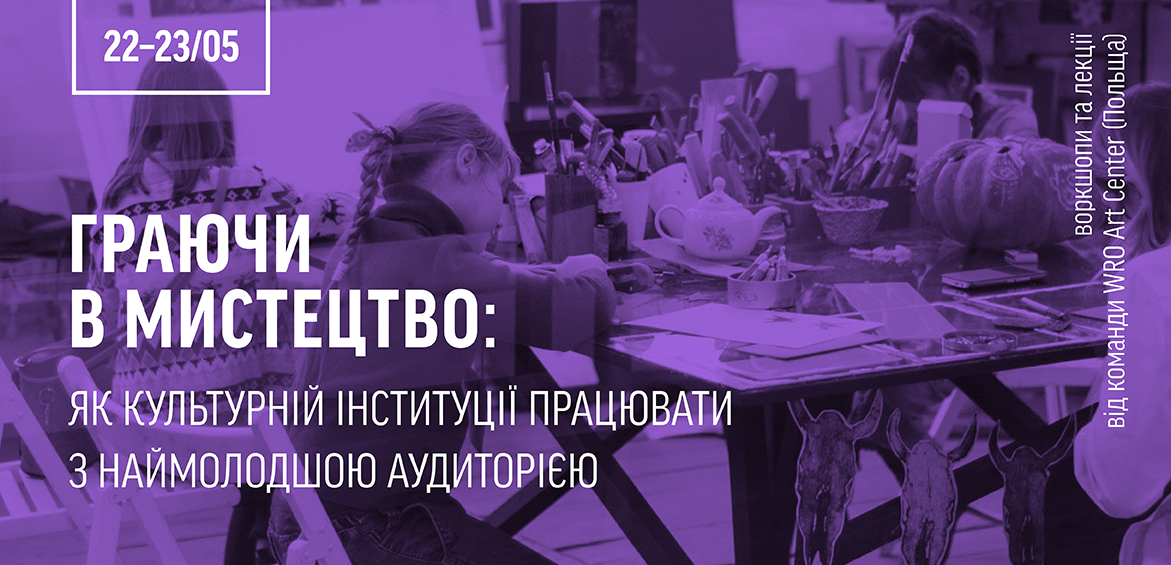 On May 22, 5 PM, curator and author Piotr Krajewski holds a workshop On Education and Exhibition Making, or Attracting Your Grandmother to a Contemporary Art Show? as part of Playing the Culture programme by WRO Center for Media Art Foundation.
How to make an experimental contemporary art exhibition for broad audiences, how to overcome prejudices towards contemporary art, how to attract the audience's attention and involve them in a meaningful way? On curating of meanings, on creating dialogical spaces, on language and communication. A brief history of WRO's practice in museum education and art mediation.
Piotr Krajewski is a curator and author whose main areas are contemporary art and issues related to new media. Krajewski, who holds a degree in the theory of culture from Wroclaw University, co-founded the WRO Media Art Biennale in 1989, and has served as its artistic director ever since. He is also the head curator of the WRO Art Center, which opened in 2008. He has curated numerous exhibitions both in Poland and abroad, including shows at the National Museum in Wrocław, the ZKM Center for Art And Media in Karlsruhe, the Berlin Academy of Arts, and the Kunsthal Aarhus in Denmark. Krajewski has worked with many renowned artists, such as Mirosław Bałka, Robert Cahen, Izabella Gustowska, Garry Hill, Paweł Janicki, Istvan Kantor, Leszek Knaflewski, Igor Krenz, Dominik Lejman, Józef Robakowski, Zbigniew Rybczyński and Carolee Schneemann, as well as curating exhibitions of emerging young artists. Krajewski's articles have been published in Poland, Germany, the US and Japan; he has also served as editor of numerous books and multmedia publications. Krajewski has appeared as a guest lecturer at various institutions in Europe, the US and Japan; and he regularly takes part in international conferences dealing with issues in art, technology and science, curatorial strategies and contemporary cultural creativity.
---
Program Playing the Culture is a series of lectures, workshops organized by the WRO Center for Media Art Foundation and IZOLATSIA May 22-27, 2018 in Kyiv. The purpose of the program is to study the world trends in cultural education and methods of communication in the field of contemporary art. WRO Art Center shares their professional experience with art mediation with a professional audience in Kiev. On the example of the Interactive Playground project, Polish researchers demonstrate how using an interactive exposition, it is possible to engage a new audience in an playful investigation of contemporary culture.
Entrance is free
IZONE. Naberezhno-Luhova, 8

The project is supported by the Culture Bridges program, funded by the European Union and implemented by the British Council in Ukraine in partnership with EUNIC, the Network of National Institutes of Culture of the European Union. The project is co-funded by the Ministry of Culture and National Heritage of the Republic of Poland. The project is co-financed by the municipality of Wroclaw. Animation Partner of the project.
Published:
23 November 2018, 17:21