Krzysztof Dobrowolski — Playful Introduction to Media Art Across Generations — Sunday Matinées at WRO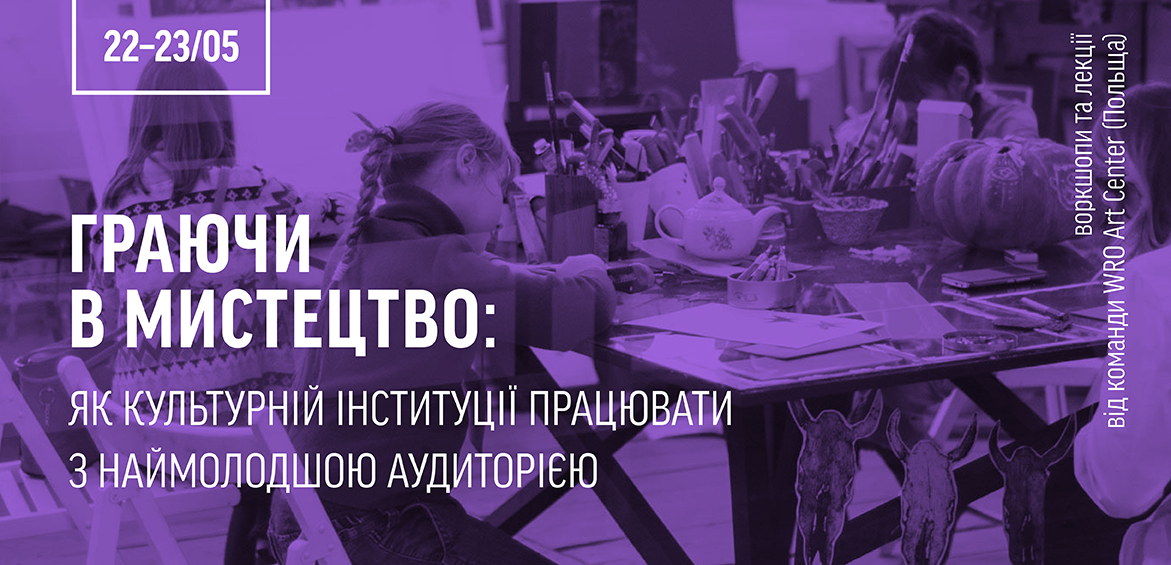 On May 22, 7 PM, curator and author Krzysztof Dobrowolski holds a lecture Playful Introduction to Media Art Across Generations — Sunday Matinées at WRO as part of Playing the Culture programme by WRO Center for Media Art Foundation.
Polish and international animated films, relaxed atmosphere, unexpected programming, live moderation via microphone, kids' auditorium on pillows and mattresses, in the context of current exhibitions, thematically connected workshops, emphatic team treating kids and parents as partners, surprising concepts and innovative formula, intermedia readings of the latest children literature, and much more, and all of it free of charge—a simple recipe for a good event and meaningful time!
Sunday programme for families, children and their friends take place every week since 2008, when the WRO Art Center was opened with the Interactive Playground exhibition. The initial idea was connected to the tradition of the weekend family screenings in the cinemas, serves now as gate to the extended contemporary art field.
Krzysztof Dobrowolski (1983) is an information & project coordinator and a curator of the Sunday Matinées screening program at the WRO Art Center. He's been working with WRO since 2007. Co-editor of the WRO publications, author of articles in cultural journals, lecturer at the University of Wrocław and the University of Lower Silesia. As a father of a five-year-old son, he is moving between the realm of art and its mediation and his parental experiences.
---
Program Playing the Culture is a series of lectures, workshops organized by the WRO Center for Media Art Foundation and IZOLATSIA May 22-27, 2018 in Kyiv. The purpose of the program is to study the world trends in cultural education and methods of communication in the field of contemporary art. WRO Art Center shares their professional experience with art mediation with a professional audience in Kiev. On the example of the Interactive Playground project, Polish researchers demonstrate how using an interactive exposition, it is possible to engage a new audience in an playful investigation of contemporary culture.
Entrance is free
IZONE. Naberezhno-Luhova, 8

The project is supported by the Culture Bridges program, funded by the European Union and implemented by the British Council in Ukraine in partnership with EUNIC, the Network of National Institutes of Culture of the European Union. The project is co-funded by the Ministry of Culture and National Heritage of the Republic of Poland. The project is co-financed by the municipality of Wroclaw. Animation Partner of the project.
Published:
23 November 2018, 19:19