New Work by Hamlet Zinkovsky in Mariupol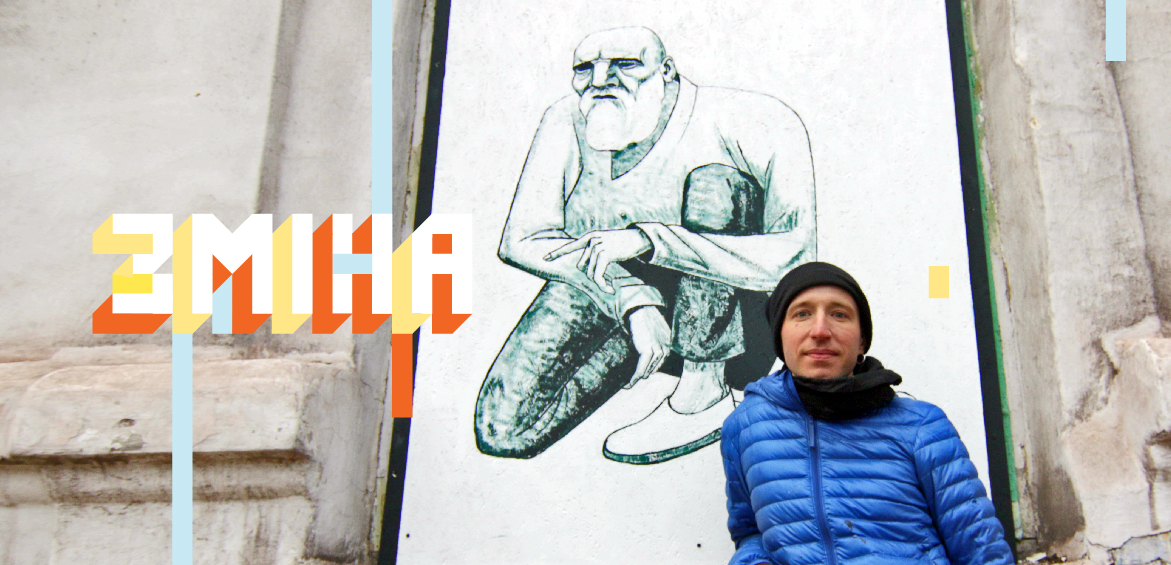 IZOLYATSIA continues ZMINA project in Mariupol, and on December 15, as part of the project, the Kharkiv-based artist Hamlet Zinkovsky created a series of drawings titled Chronicles of Piotr. The works have been installed in the window embrasures of the former bakery plant on 110 Artem Street.
According to the artist, Chronicles of Piotr tell a story of a man from Ukraine, who realises one day that he is responsible for the important decisions in his life and that the changes inside and around him depend on his choices.
The area for the project was cleared by Mariupol volunteers, Hamlet Zinkovsky was also assisted by local artists while working on the series. The artist and IZOLYATSIA would like to thank the local citizens who help carrying out the cultural initiatives — exhibitions, lectures, open discussions — aimed at fuelling the change in Mariupol.

Photo by Evgeny Sosnovsky: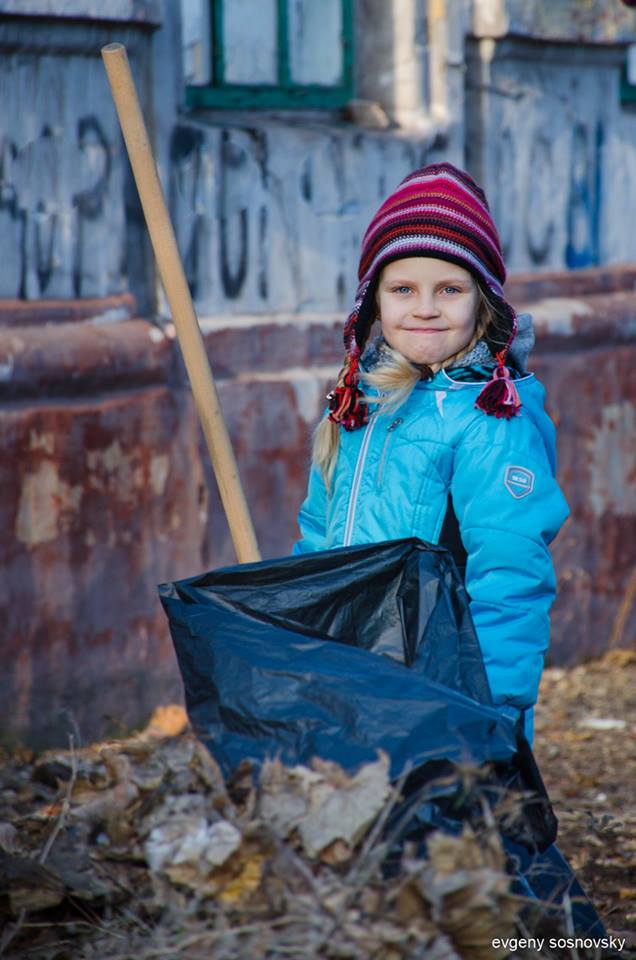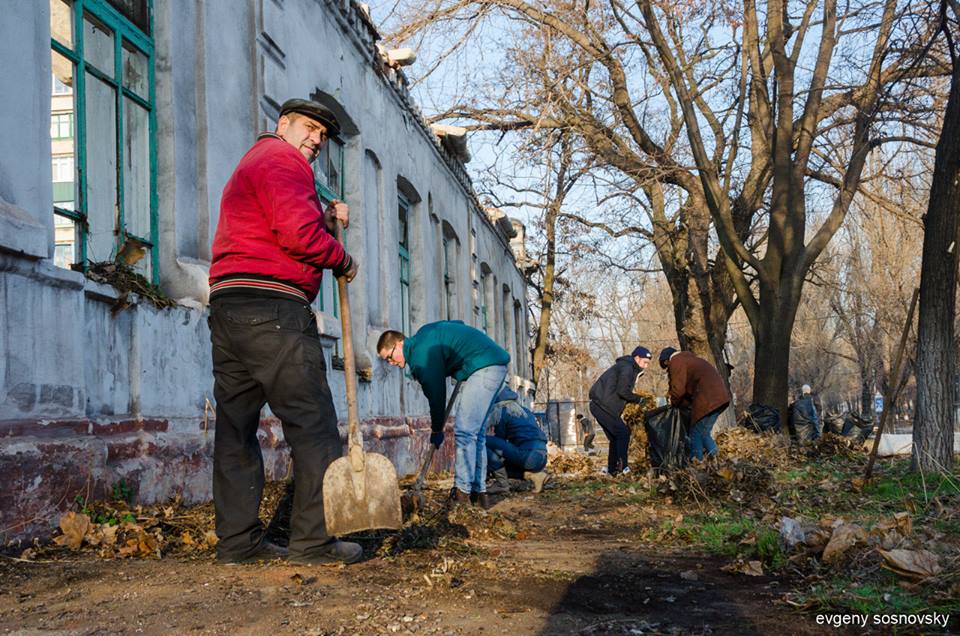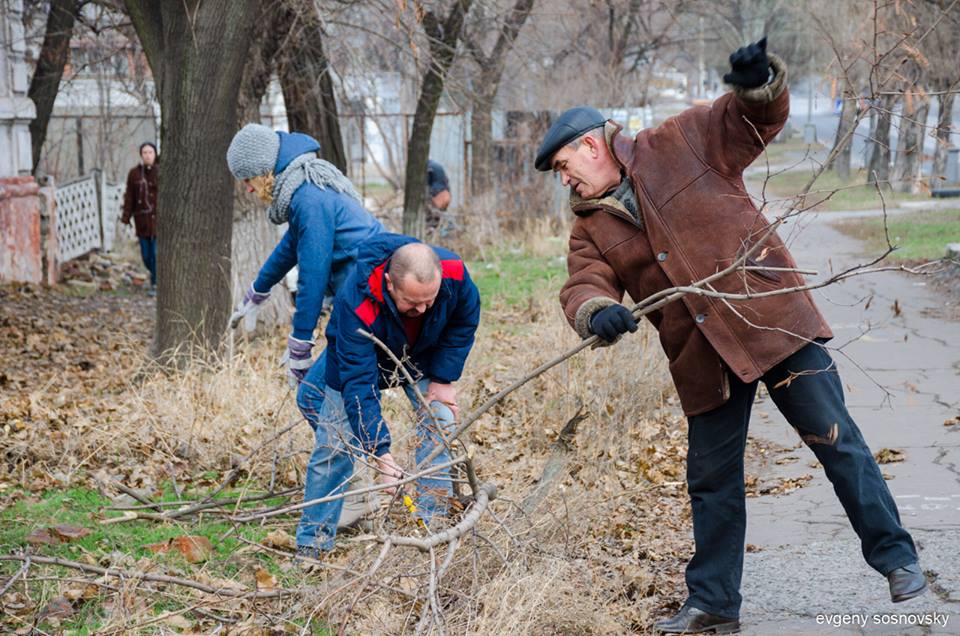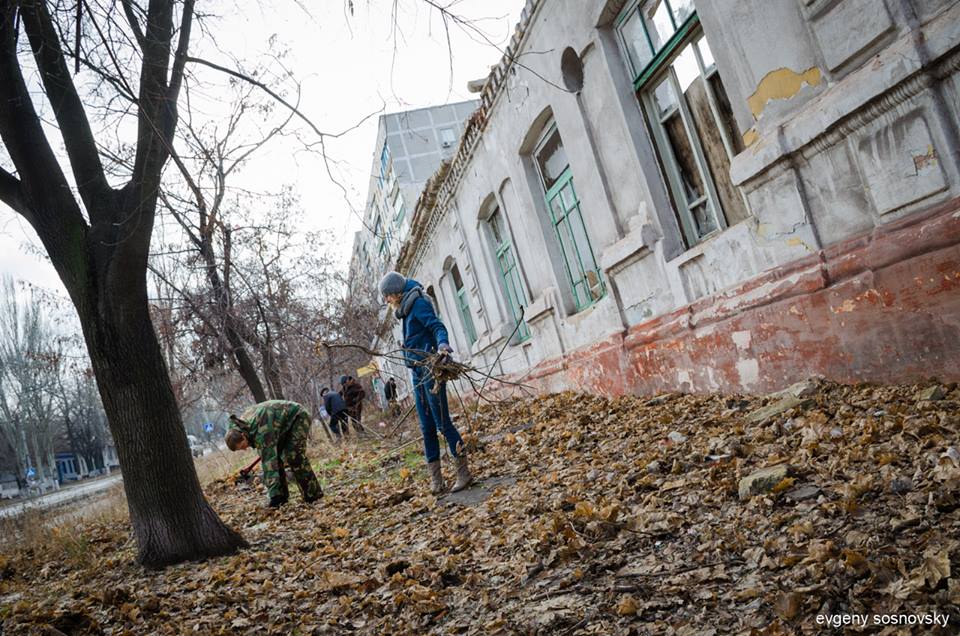 Photo by Sergei Vaganov: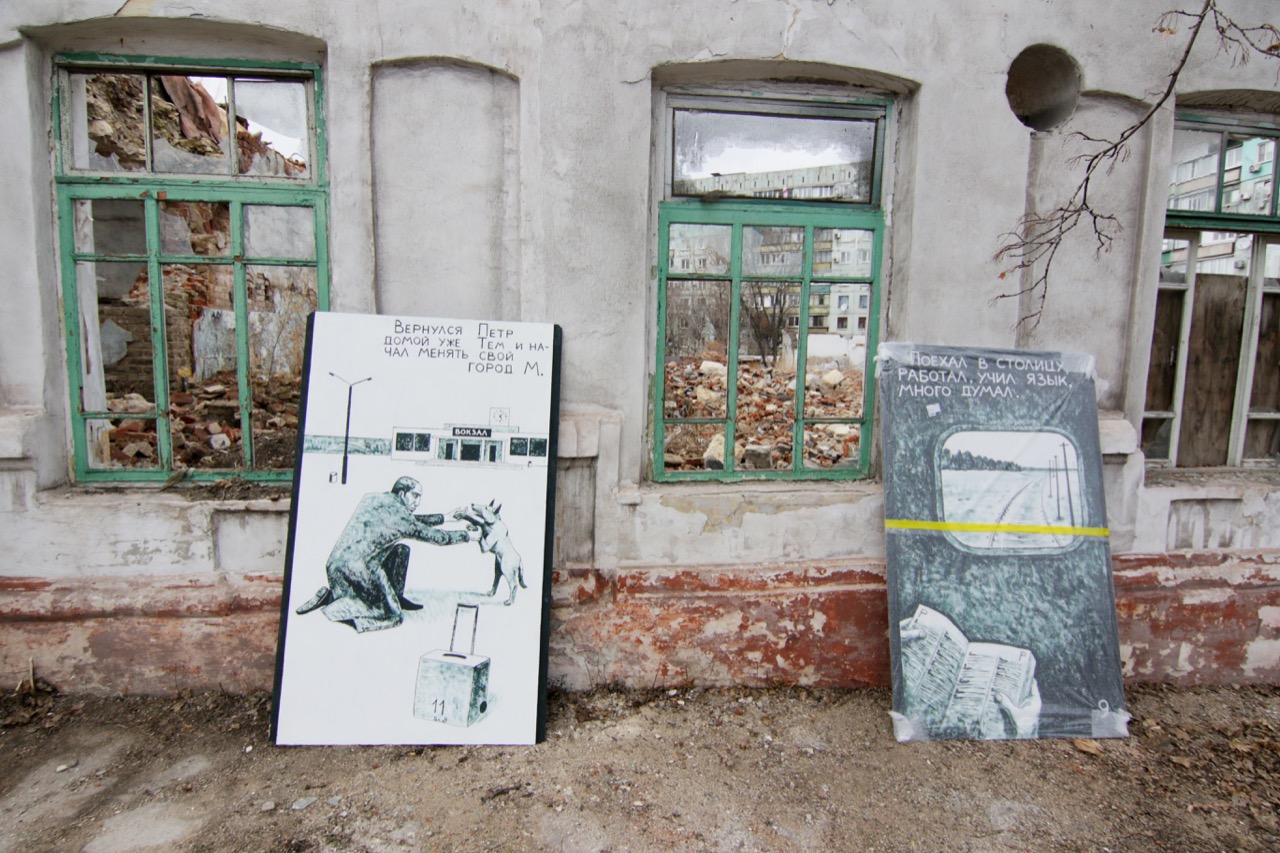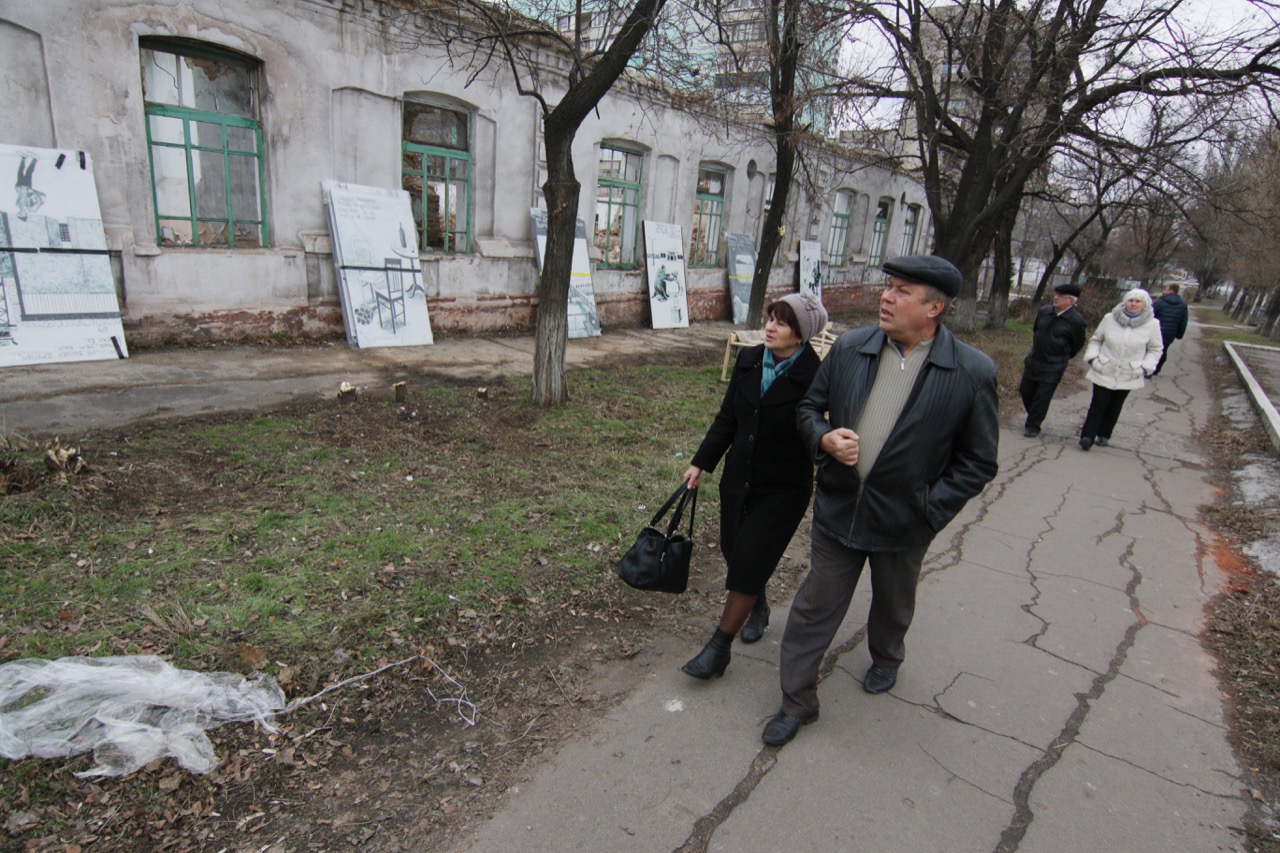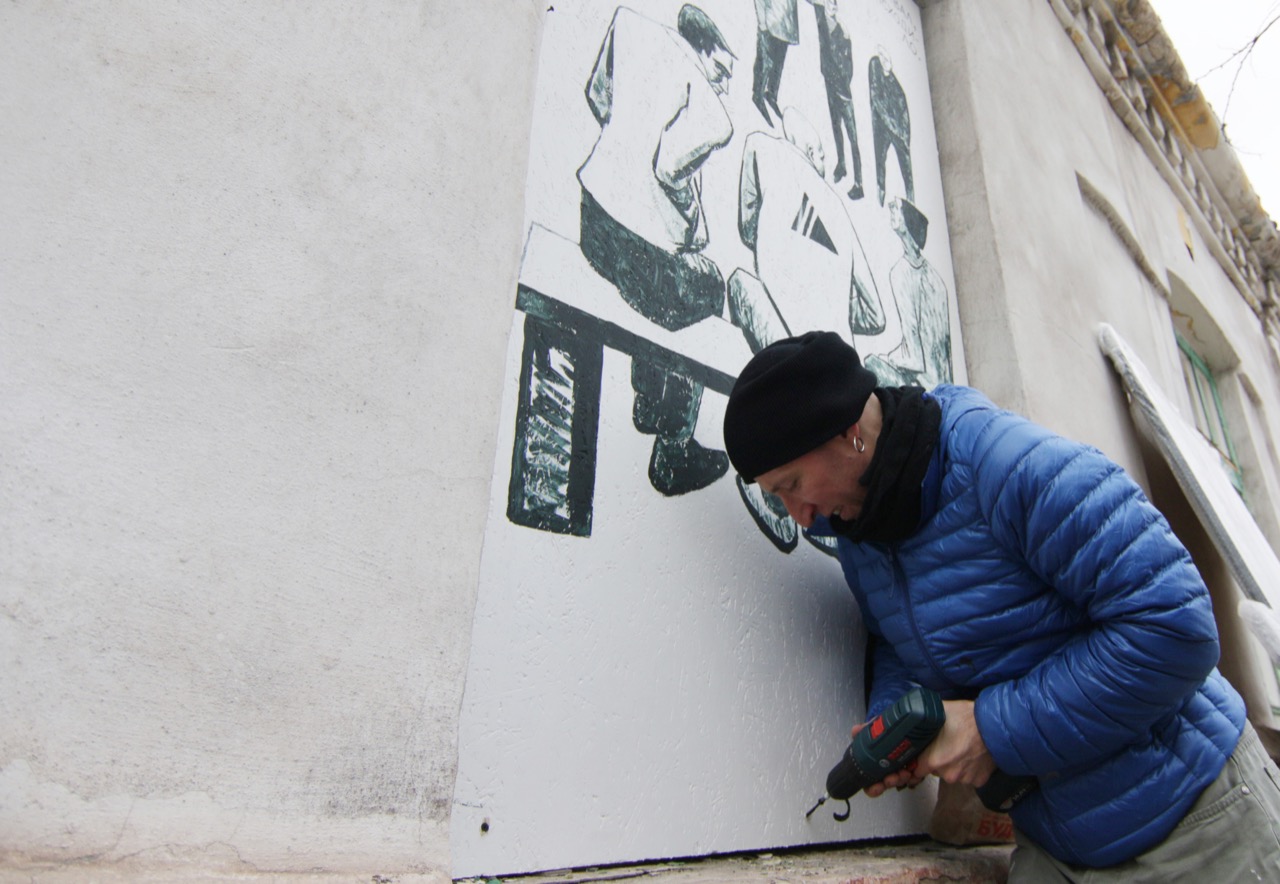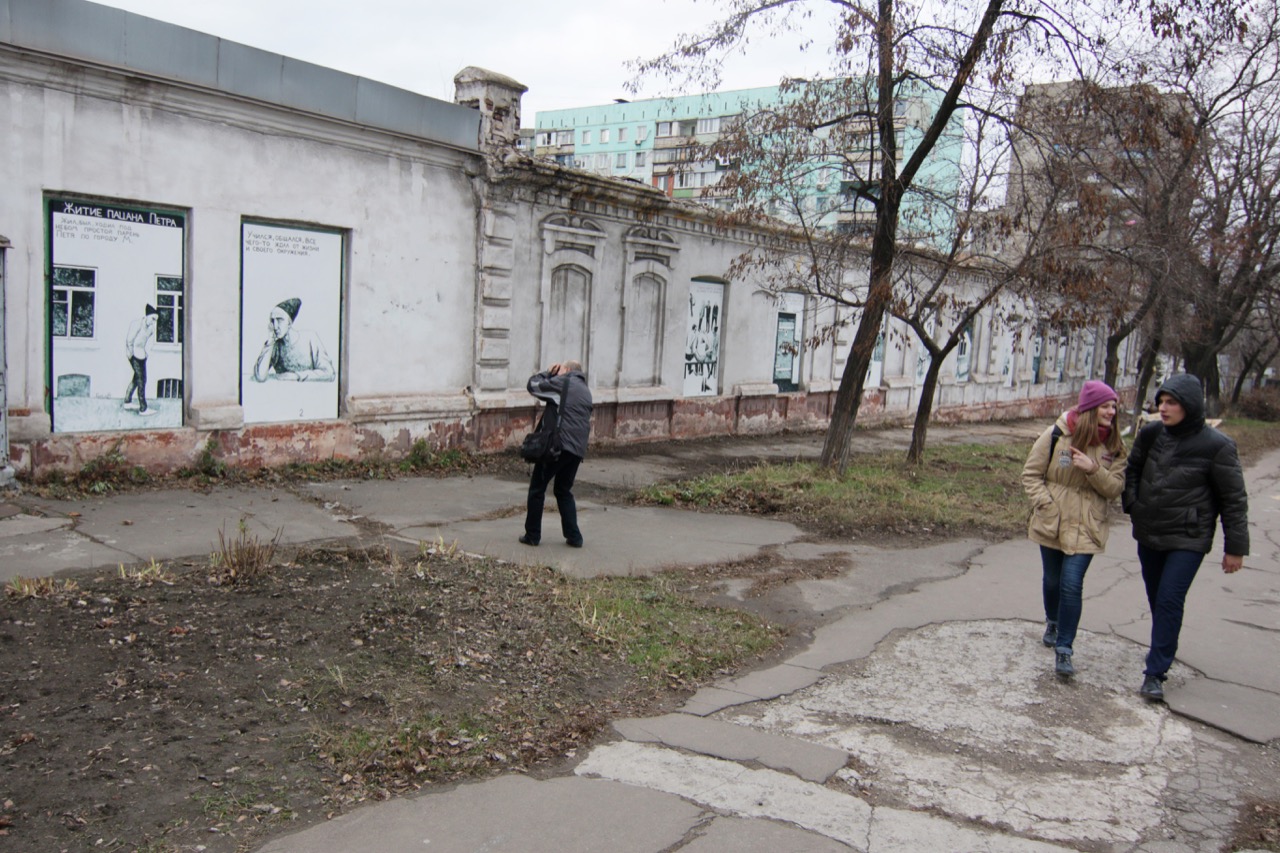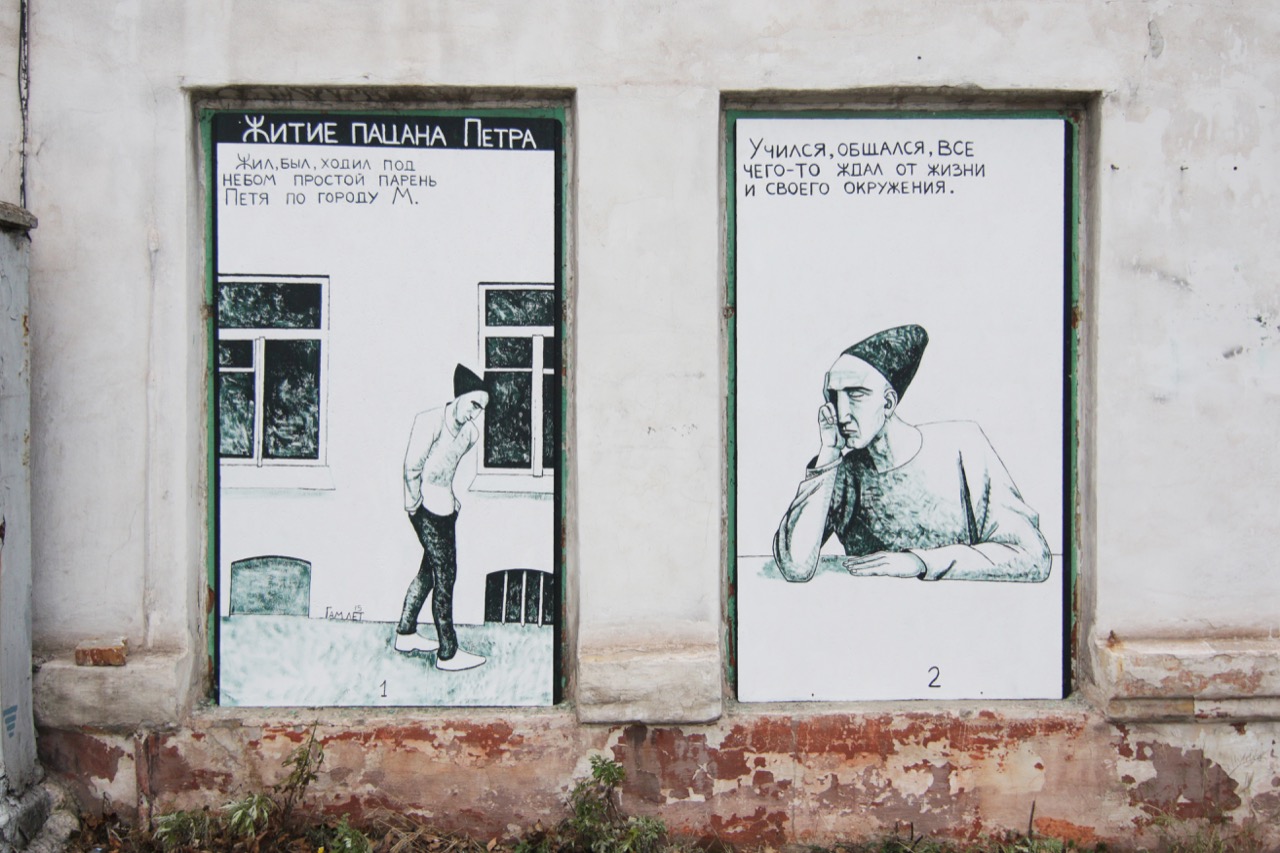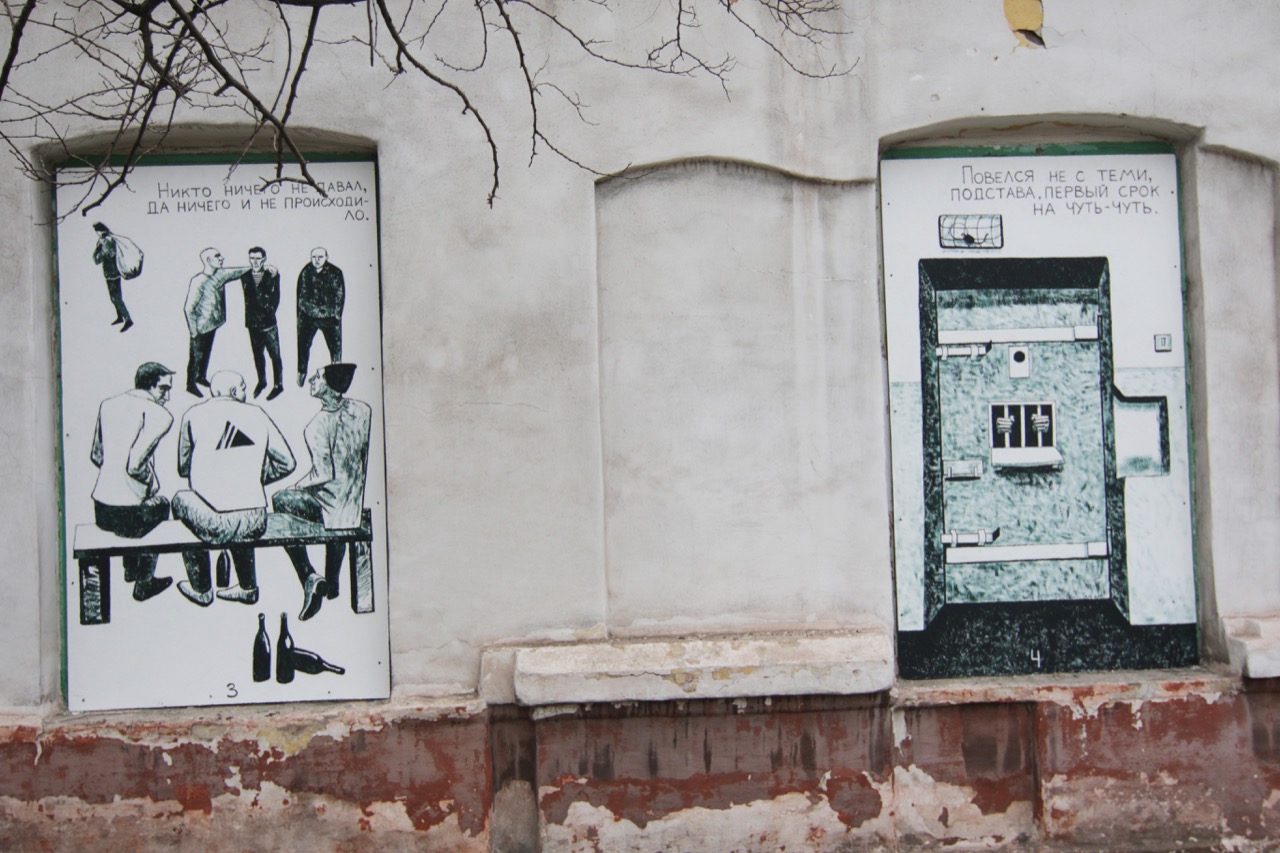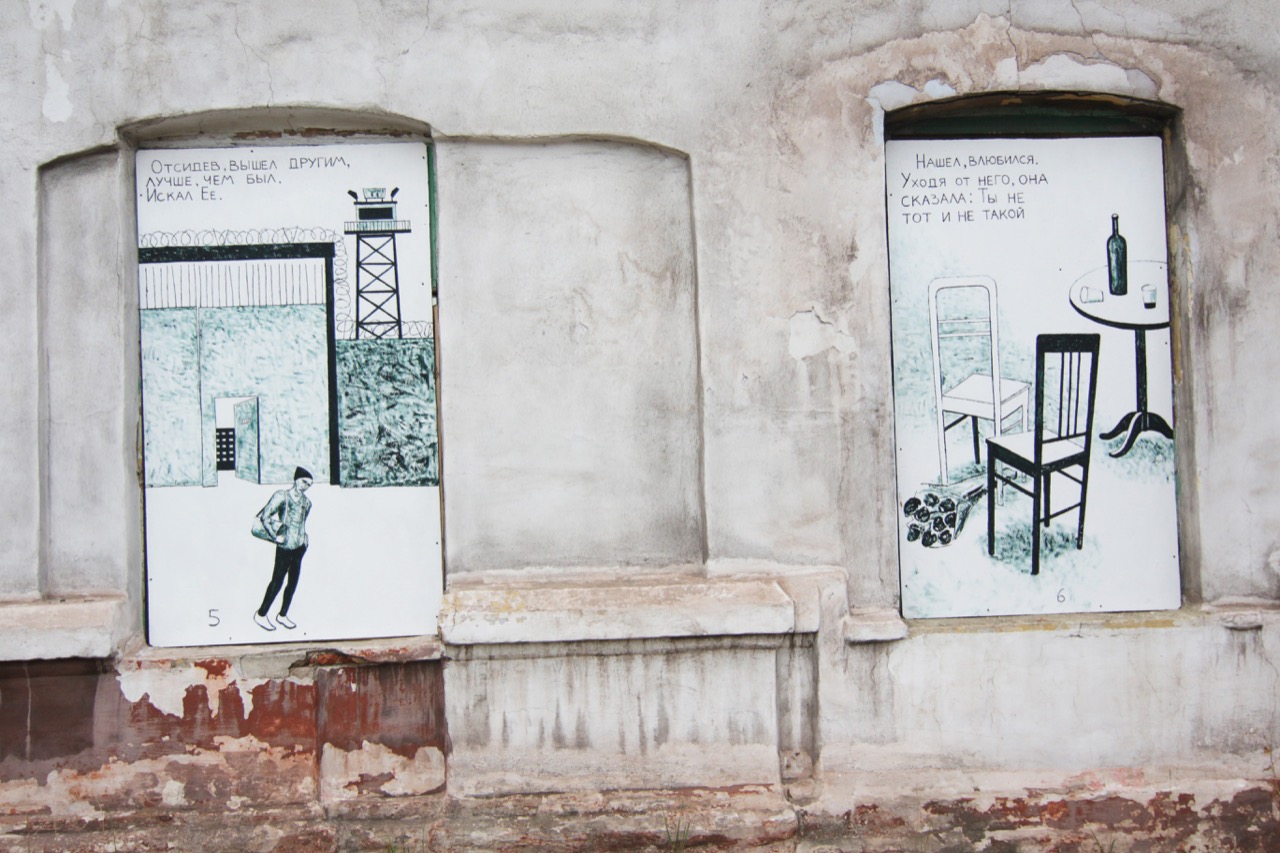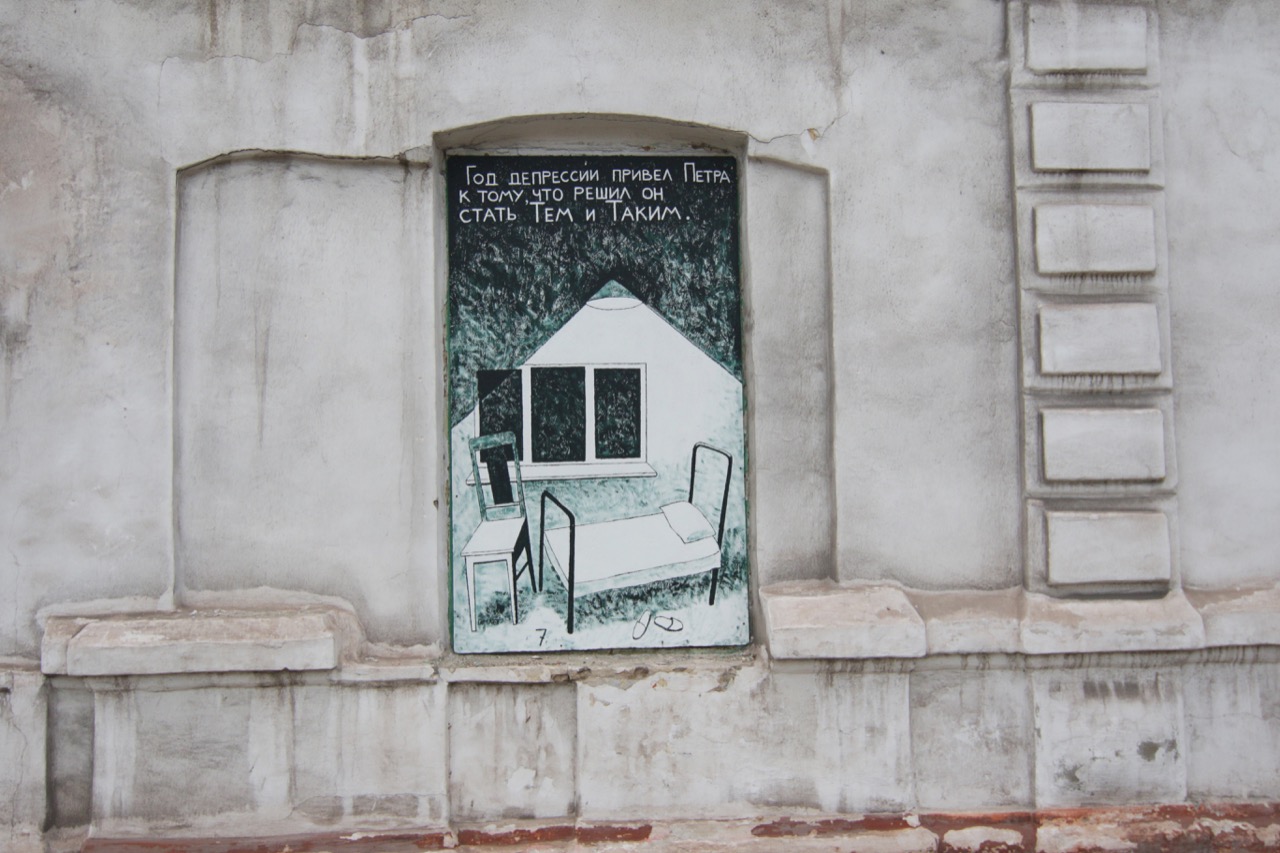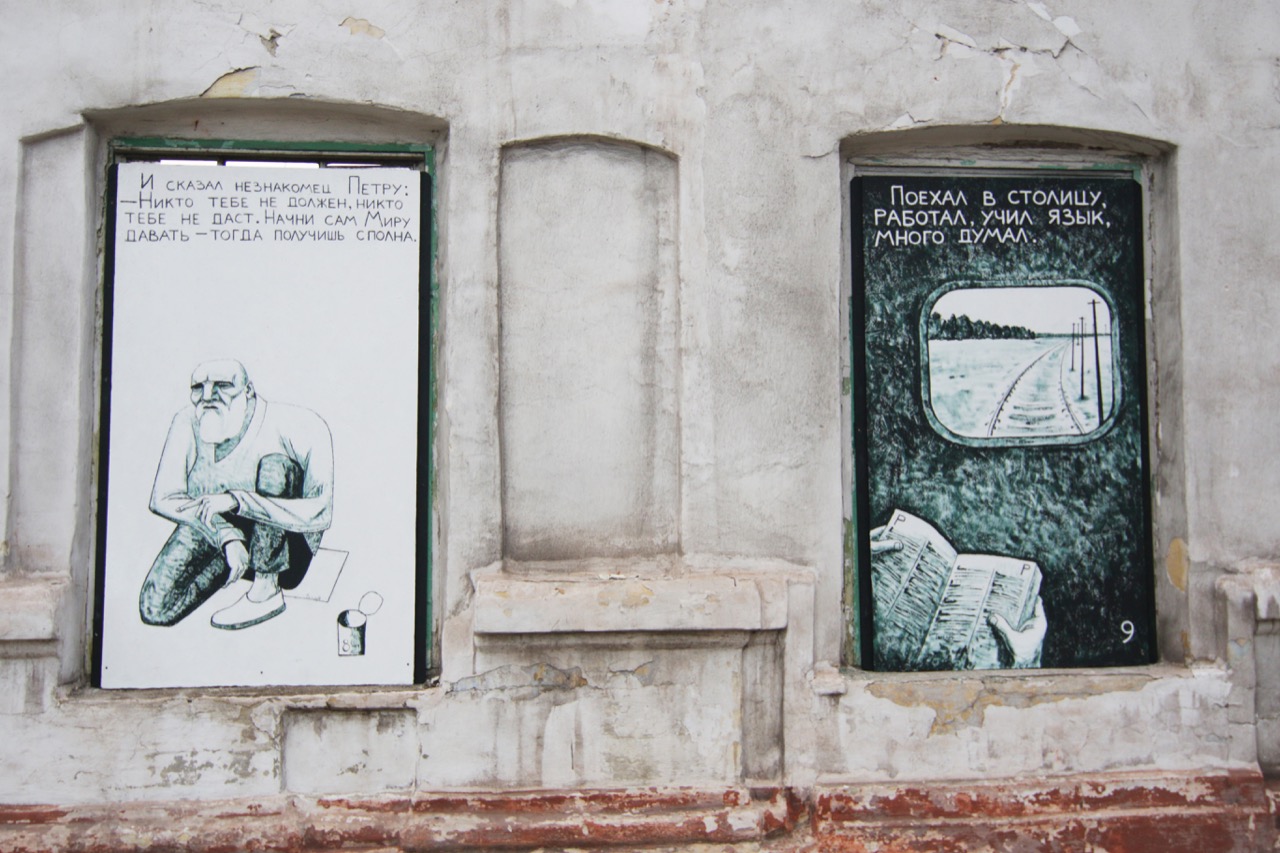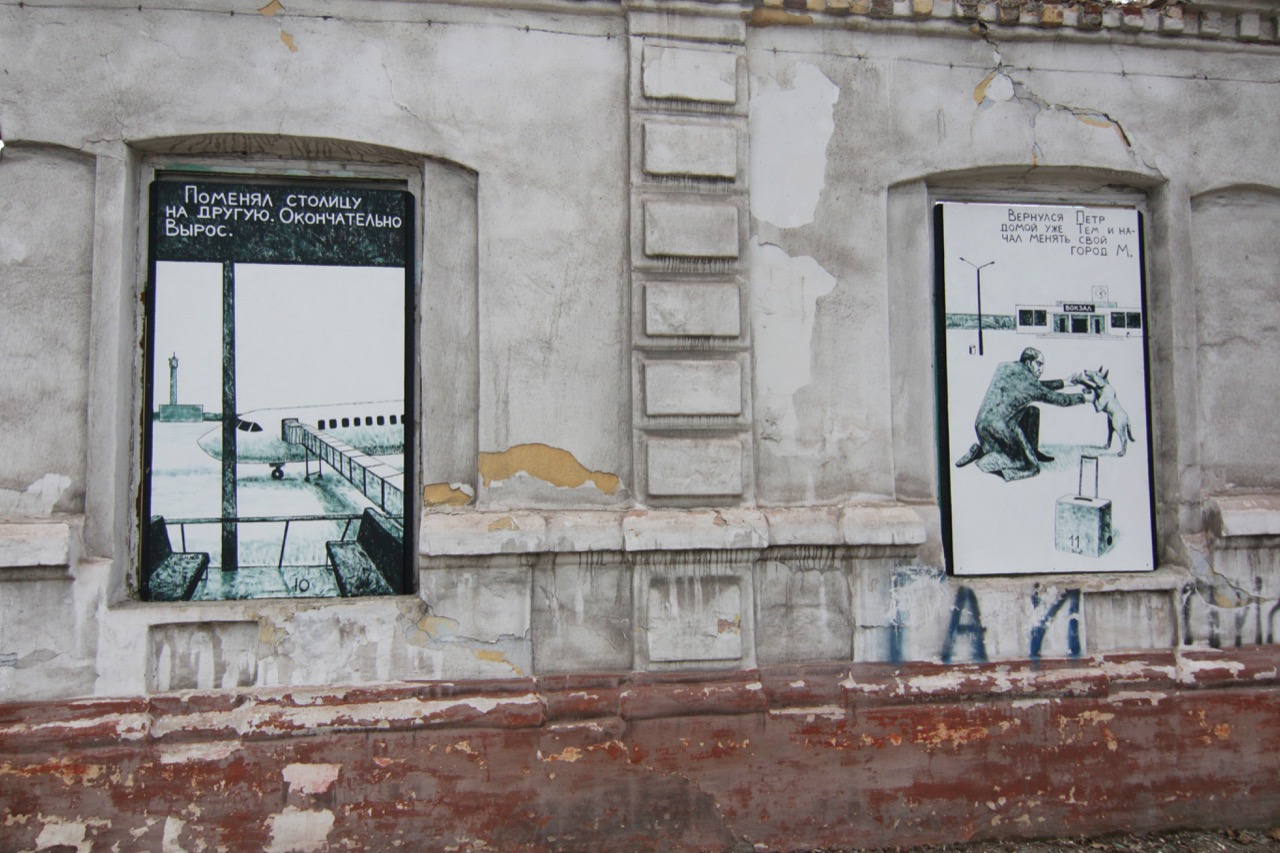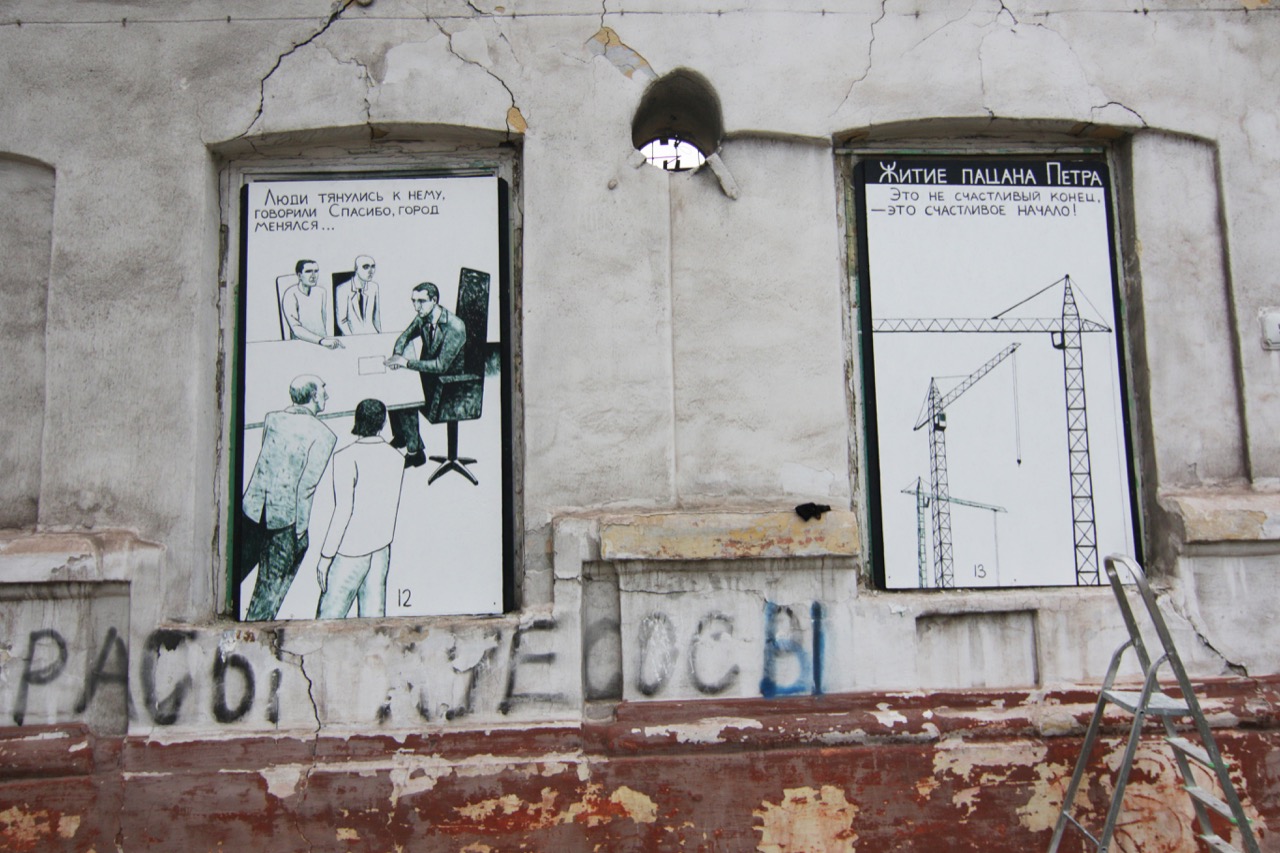 Published:
16 December 2015, 17:17
Media partners