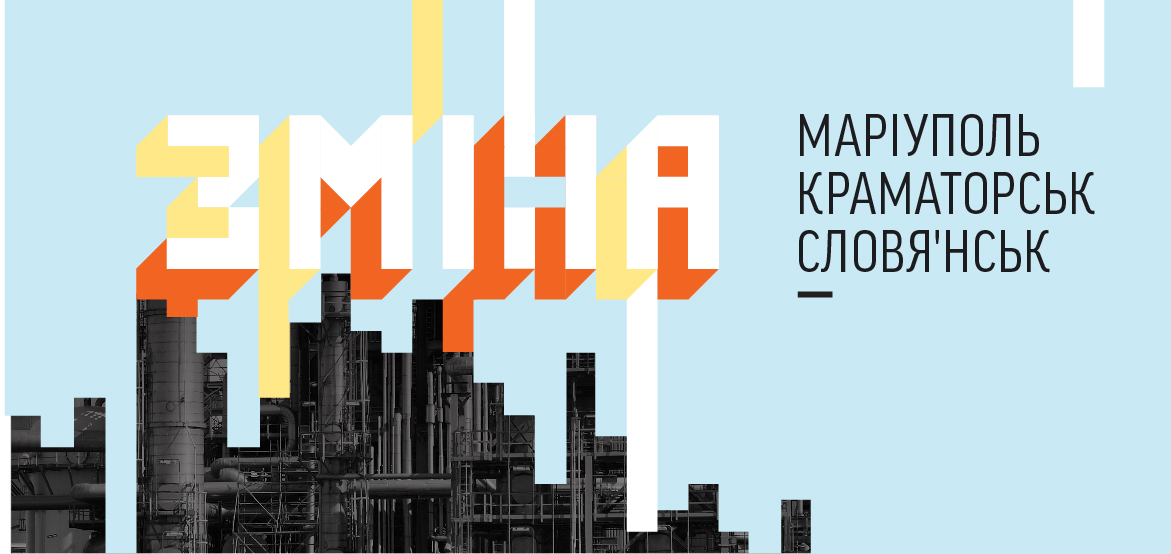 12 February 2015 — 31 July 2018
ZMINA is a series of cultural projects by IZOLYATSIA carried out in and for local communities in Eastern Ukraine since 2015. The name of the project (in Ukrainian, zmina means 'work shift', but also 'change') signifies the will for change and, at the same time, is a reference to the industrial context, with work shifts epitomising an undisturbed way of life and a peaceful reality that should be maintained.
ZMINA is initiated by IZOLYATSIA – an exiled institution which, despite the forced relocation, retains its connection to Donbas and tries to give impulse for cultural, social, and economic change, believing in the motto "we change the place, and the place changes us."
In 2015-2016, IZOLYATSIA has carried out a string of cultural and social initiatives in Mariupol, Kramatorsk, and Sloviansk that included lectures, film screenings, art interventions, trainings for journalists, book presentations, etc. As a result, contacts were established with local activists, while the local community started organising regular cultural, educational, and human rights events in the region.
In 2017-2018, with the support from the National Endowment for Democracy, IZOLYATSIA starts the project ZMINA: Impulse. Its first stage is a research in Mariupol, Kramatorsk, and Sloviansk that will result in practical suggestions for bringing about social change and developing local NGOs in other cities of Donbas, especially in Pokrovsk, Bakhmut, Lysychansk, and Starobilsk. Through the research and practical activities, ZMINA: Impulse aims at activating local communities, setting up an active network of cultural relations and creating decentralised creative communities in the aforementioned cities of the Donetsk and Luhansk regions.
Photo archive
Video archive