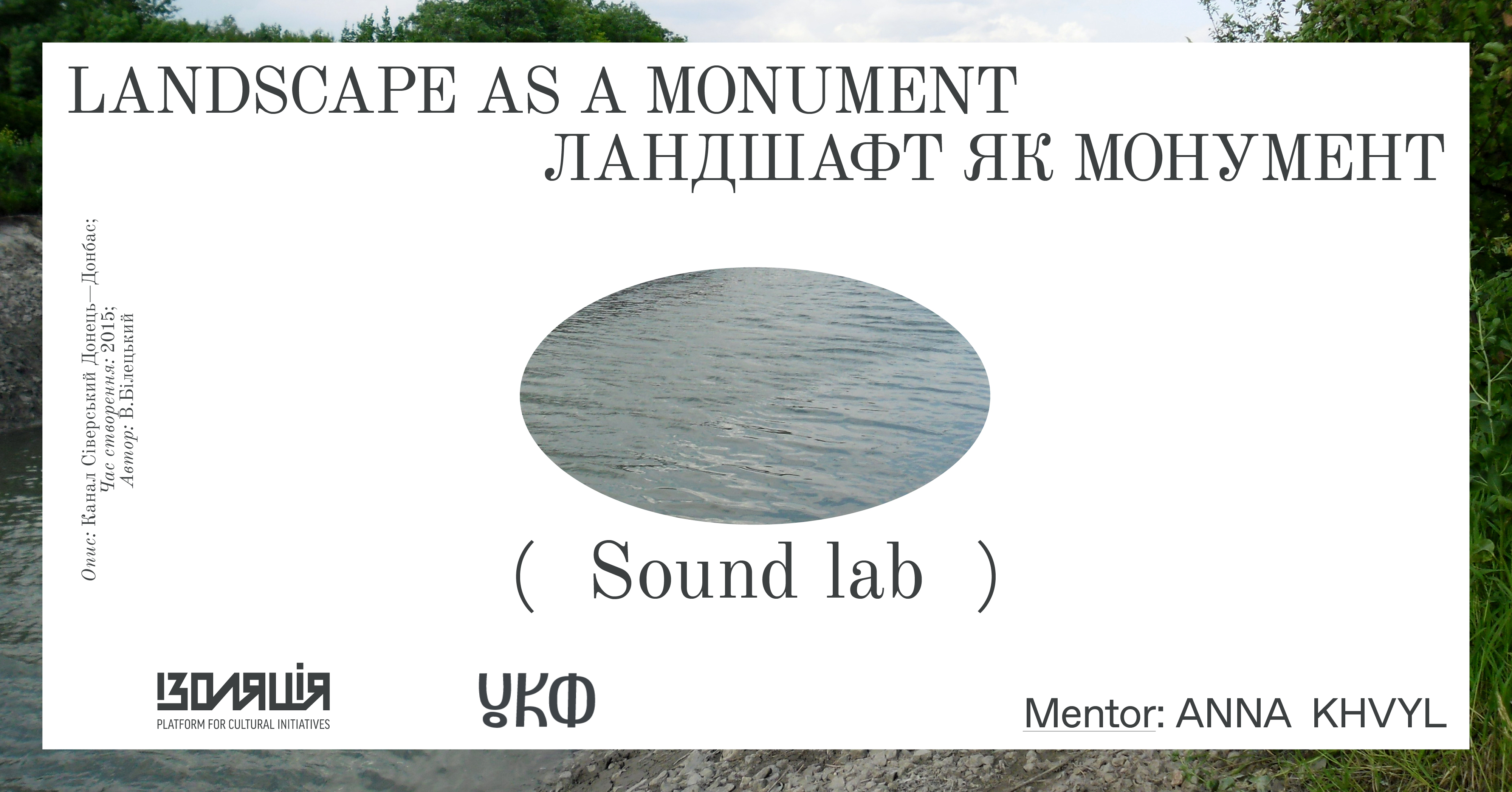 Sound Lab will develop experimental approaches to work with the environment through the methods of soundscape, audio walk, podcast, audial intervention, anthropology of sound.
Mentored by Anna Khvyl, musician, soundscapes researcher, curator of musical and educational programmes.
The sound laboratory approach a topic of the residency — Landscape as a Monument — with a diverse array of methods of listening and reproducing sounds. Starting from an original location of the residency — Sviatohirsk town in Donbas region — we will explore the extension of soundscape through the flux of online space. Eight participants from a number of locations will experiment with sonic ways of information exchange on their physical and imaginary soundscapes.
Participants:
Trang Ly, Vietnam [email protected]
Benny Nemerofsky Ramsay, France [email protected]
Yulia Kischuk, Ukraine [email protected]
Taira Umarova, Ukraine [email protected]
Paul Alenichev, Ukraine [email protected]
Sophia Bulgakova, Netherlands [email protected]
Maxym Kozlov, Ukraine [email protected]
Nastya Ponomaryova, Ukraine [email protected]
Published:
22 August 2020, 03:20