Talk on Plants, Memory, Nomadism and War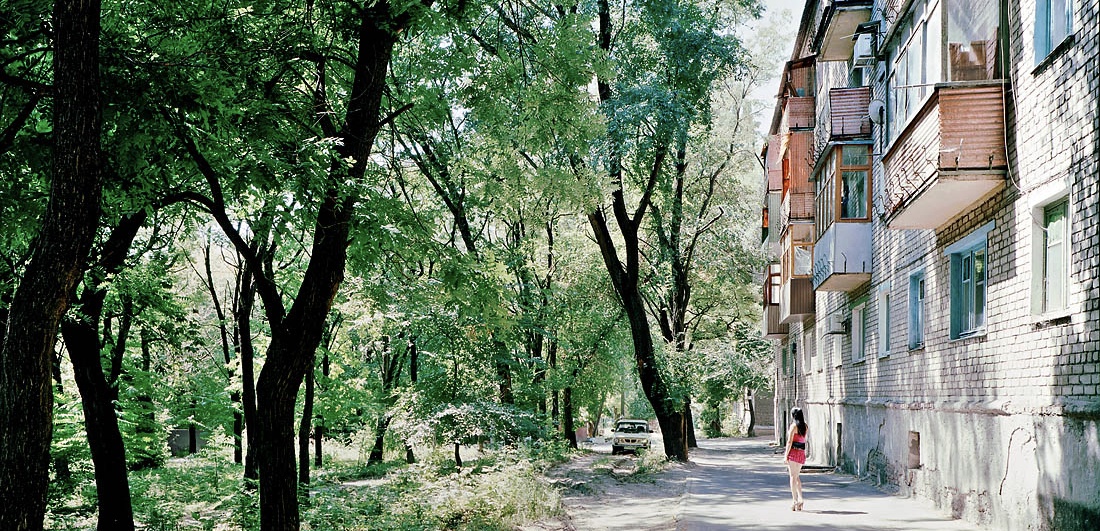 On January 17, at 7:00 PM, Donbas Studies public programme presents a talk by Darya Tsymbalyuk on plants, memory, nomadism and war.
'I am a rubber plant' — says a flowerpot on a mental map created by Olga during Donbass Odyssey project in Odesa (Ukraine). Olga moved from Makiivka to Odesa due to the war in eastern Ukraine. There are many narratives about houseplants and gardens in oral stories and mental maps collected by Darya Tsymbalyuk, and they became a focus of her PhD research (University of St Andrews, Scotland).
On Thursday, Darya will share her latest ideas on cultural memory, the anthropocene, ways of discussing experience of displacement outside binary categories, networks (between people and people, plants and people) disrupted by war and newly created, and about the image of rooting.
Darya Tsymbalyuk is a PhD candidate at the University of St Andrews (Scotland) and a co-author of an art project Donbass Odyssey. Her research and art practice are centered around oral histories and mental maps of those who were displaced from Donbas to other cities of Ukraine due to the war. Darya is also a graduate assistant at the Centre for Russian, Soviet, Central and Eastern European Studies at the University of St Andrews and most CRSCEES events in the second semester of this academic year will focus on Donbas.
---
January 17, 7 PM
IZONE Creative Community , the 2nd floor
Naberezhno-Luhova, 8 (Kyiv, Ukraine)
Free admission
Registration form
Cover photo: Citron, Marco. This photograph was created for Partly Cloudy, which is the result of the Artist-in-Residency Programme organised by IZOLYATSIA and curated by Boris Mikhailov in summer 2011.
Published:
14 January 2019, 22:34