Film screening and discussion How can culture stop the war?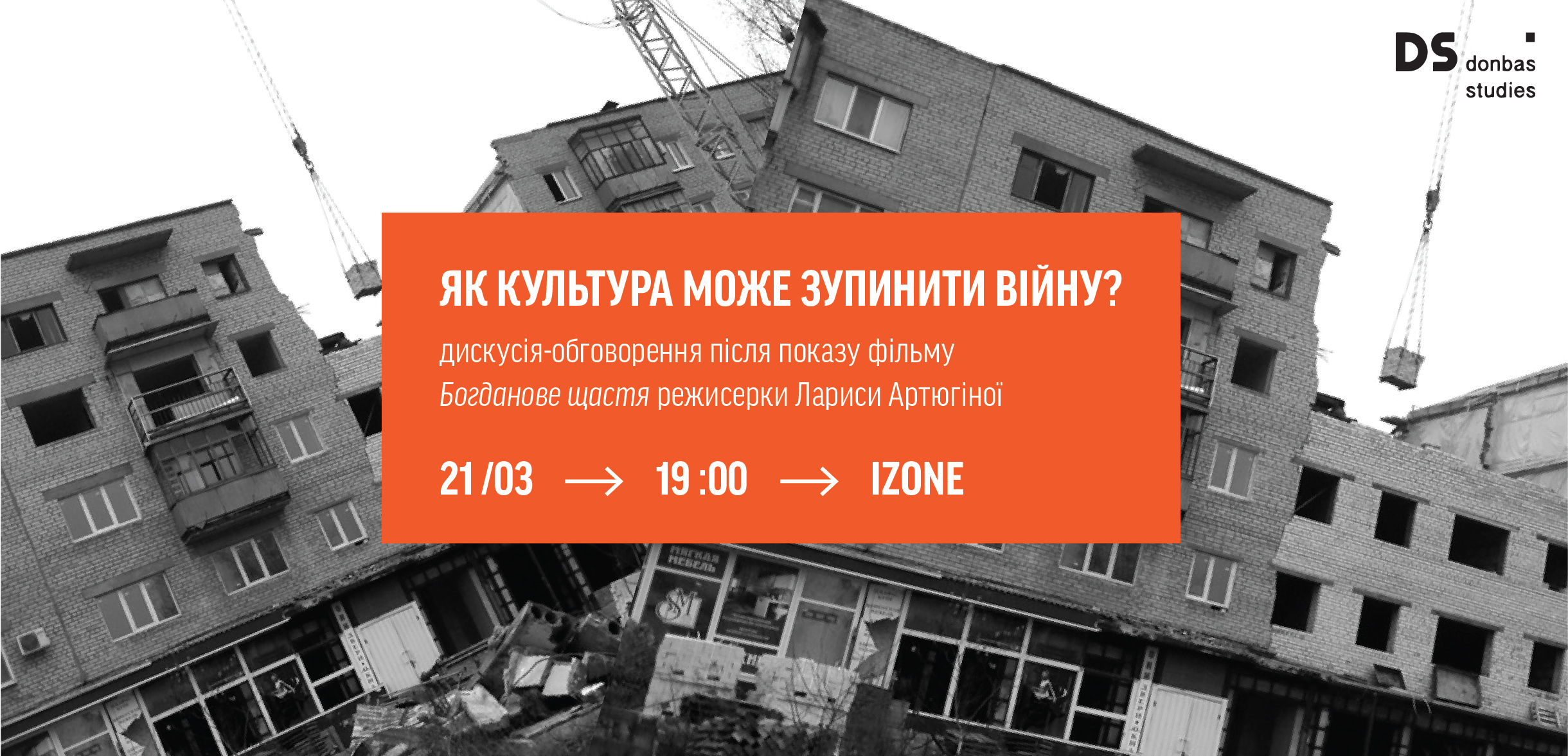 On March 21, at 7 PM, as part of the Donbas Studies project by IZOLYATSIA, the IZONE Creative Community will host a screening of Larysa Artyugina's documentary film Bohdan's Happiness that will be followed by a discussion Can culture stop the war? involving representatives of cultural and humanitarian initiatives in Donbas. The discussion will be open for everyone to join.
Participants:
Larysa Artyugina – film director, organiser of the New Donbas project
Olena Stiazhkina – Ukrainian writer, publicist, PhD in history; founder of the civil movement Deoccupation. Return. Education.
Dmytro Levytskyi – playwright, organiser of the project '84 Olympics in Donetsk
Yulia Filipieva – cultural anthropologist, coordinator of the Donbas Odyssey project.
Trying to explain the Donbas mentality, philosopher Volodymyr Prykhodko said that "Donbas is a region of silence". For that very reason, the Donbas Studies project has initiated a discussion platform for all those willing to speak out and have a dialogue. The format is that of a social cinema club, where every film is seen as a media text provoking discussion on topics related to the region.
The film screening and the discussion will take place on the first floor of the IZONE Creative Community at 8 Naberezhno-Luhova Street.
Published:
20 March 2017, 16:16
Media partners