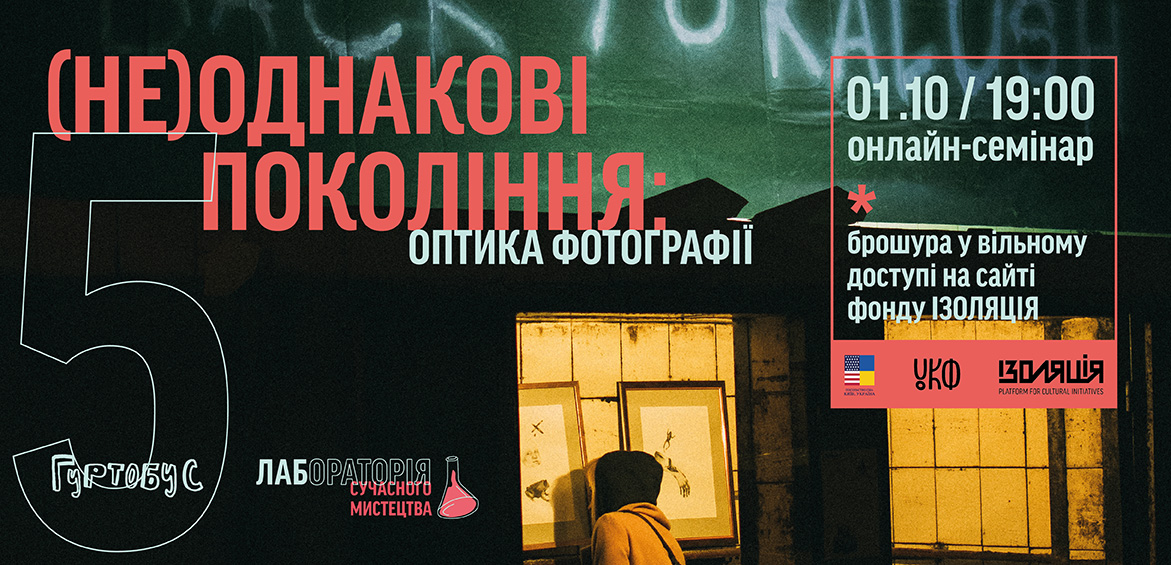 What makes each new generation unique: the specific context or a gap in the system of knowledge transfer that forces them to start 'from a blank canvas' each time? What does the (non-)uniformity of generations consist in, and how can this be captured with the lens of a camera? In the second issue of Laboratory of Contemporary Art (which you can get access to via a link below), curator Anna Potyomkina and the artist-photographer Anton Malynovskyi try and illustrate the latter and analyze these questions through the work of Anton himself, as well as that of other people working in contemporary Ukrainian photography.
During the online seminar (01.10.2020, 7 PM) Anna and Anton will present the issue and have a Q&A. The brochure and the online seminar could be useful to parents, representatives of art schools and Centres for Child and Youth Creativity, and all those who are interested in this medium on a basic level.
Sign up for this seminar and other events of the project here.
The project is implemented with the support of Ukrainian Cultural Foundation. The Ukrainian Cultural Foundation is a state institution established in 2017 as a new model of providing state support and promotion of initiatives in culture and creative industries on a competitive basis. According to the current legislation, the Foundation's activities are directed and coordinated by the Ministry of Culture and Information Policy of Ukraine. Website: ucf.in.ua, facebook: www.facebook.com/ucf.ua.