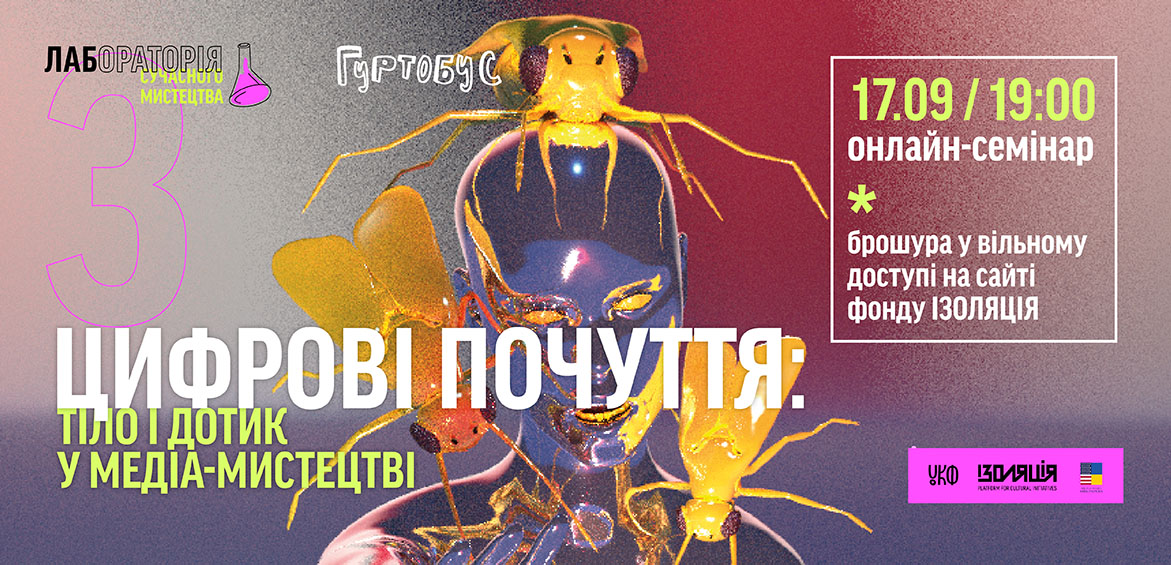 The third installment of Laboratory of Contemporary Art is be dedicated to themes of the post-human, virtual spaces, corporeality and ecology. What is media art and how can it be practiced in basic artistic education, both professional and amateur? Using the artist Anna Manankina's projects as examples, in this installment discussion will be about how it is possible to speak about the ecological crisis through digital media and how to work with this topic using collective virtual practices.
Find the issue via link.
During the online seminar (17.10.20, 7 PM) the artist and the curators Maryna Khrypun and Valeriia Karpan will speak about the creative instruments which virtual space allows, and will share practical advice on working with them.
In itself, this edition will be an experiment: by what means can a zine, as analogue media, speak about the digital, about the peculiarities of travels in and communication in virtual spaces?
The seminar will be useful to art school teachers, creative initiatives, parents who are interested in informal artistic education, and all those who wish to find out about the basic concepts and schools of media art and to speak with the artist.