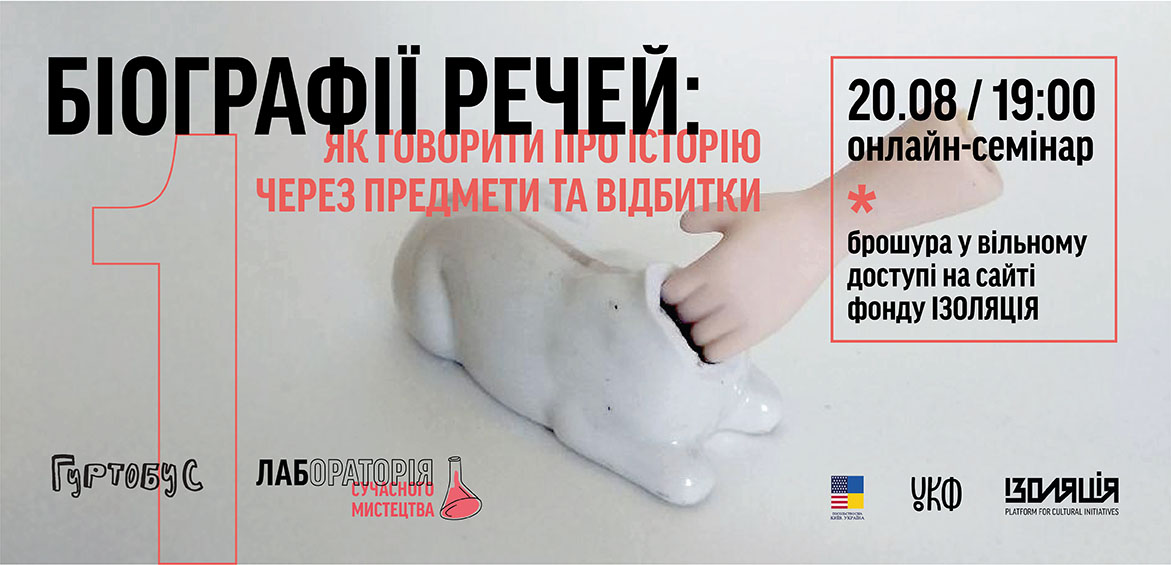 The first issue of Laboratory of Contemporary Art continues the theme of Family Album which is central to the current season of the Gurtobus mobile cultural centre. The booklet that you can find attached in this publication describes work with historical memory through personal recollections and the combination of objects, both new and found—in attics, in the sideboard, at a flea market—having its basis in Dmytro Krasnyi's artistic practice.
How can one research family history alongside adolescents through working with archives and found objects? The method presented in the brochure combines readymades, sculpture, installation art, graphic design and photography.
During an online seminar which will happen on August 20th (19:00), the artist Dmytro Krasnyi and the curators Valeriia Karpan and Maryna Khrypun will explain these mediums in more detail, and will offer the seminar participants the chance to create their own exhibition about their family history.
Arranged in the style of a zine, the brochure will have a layout that makes it inclusive of visually imparied reader. The seminar and the publication could be useful to people involved in informal artistic education, as well as representatives of Houses of Culture and Centres for Child and Youth Creativity, teachers of artistic disciplines, parents interested in home art education, and to all those who want to find out more about the artistic practice it describes.
The edition is aimed at age of 11-13 years, but its practical part could be adjusted to other ages.