Support for ZMINA: Rebuilding programme applicants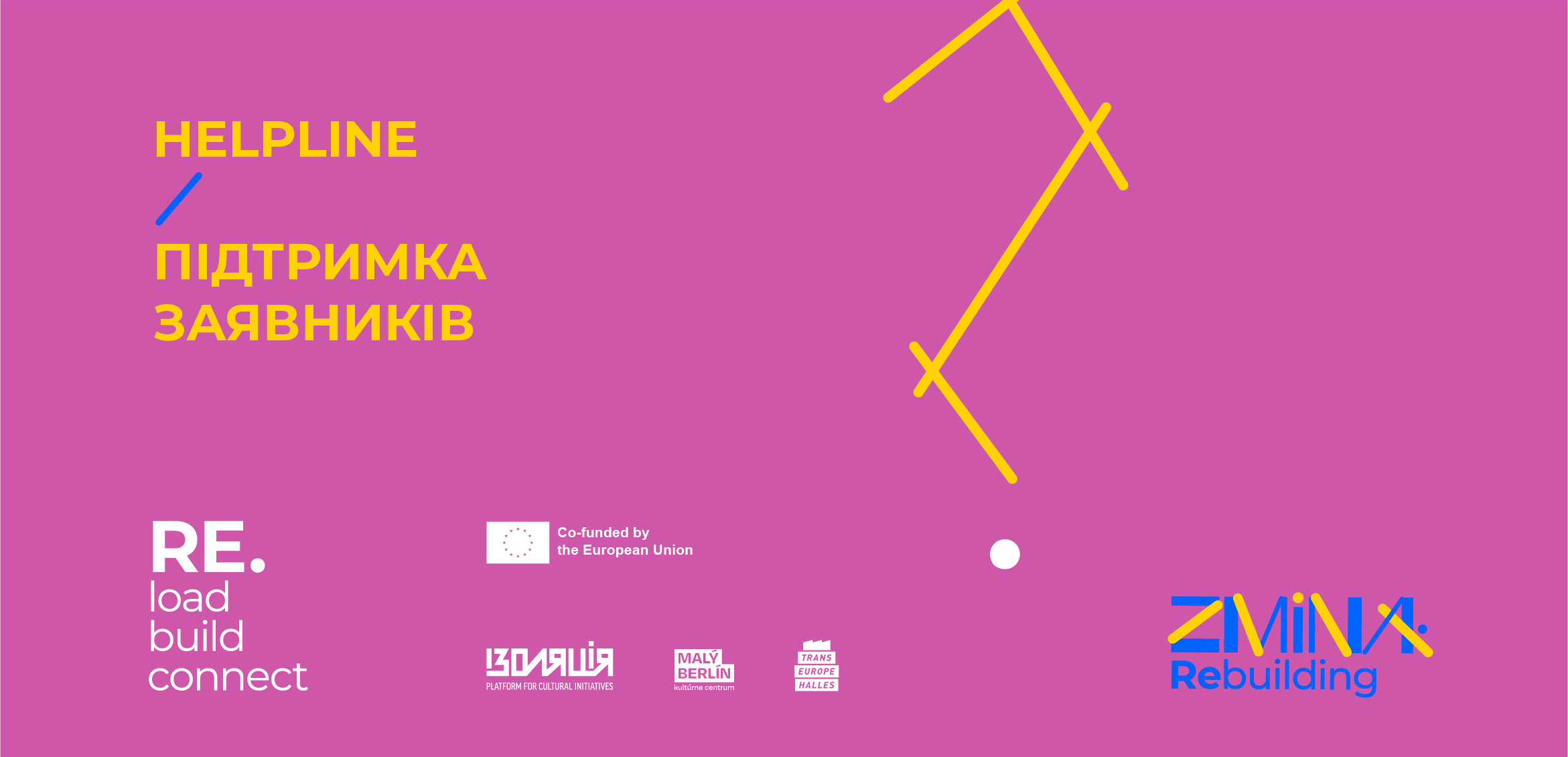 To support ZMINA: Rebuilding programme applicants, IZOLYATSIA Foundation opens a communication line with the project team.

Applicants can send their questions by mail or ask them during online ZOOM meeting. The foundation team will answer technical questions about the application process, budgeting, project administration and structure, essential aspects of communication for future projects, presentation events, the application evaluation process, reporting, etc.
Applicants can use any form of support when planning a project and applying for a grant under the ZMINA: Rebuilding.
Support line via email [email protected]. The programme team will respond to applicants' questions within two days.
Weekly Zoom meetings for applicants with the programme team. To join the meeting, you can sign up at the link.
FAQ — ZMINA: Rebuilding team collects answers to the frequently asked questions on the programme website.
---
ZMINA: Rebuilding
ZMINA: Rebuilding is a sub-granting program designed to support Ukrainian artists and cultural organizations to create and showcase their art and works in Ukraine and in Creative Europe participating countries. The program is implemented by IZOLYATSIA foundation (Ukraine) in partnership with Malý Berlín (Slovakia) and Trans Europe Halles (Sweden) and co-funded by Creative Europe programme of the European Union.
Published:
13 July 2023, 19:31