Anton Pronenko to participate in IZOLYATSIA residents exchange programme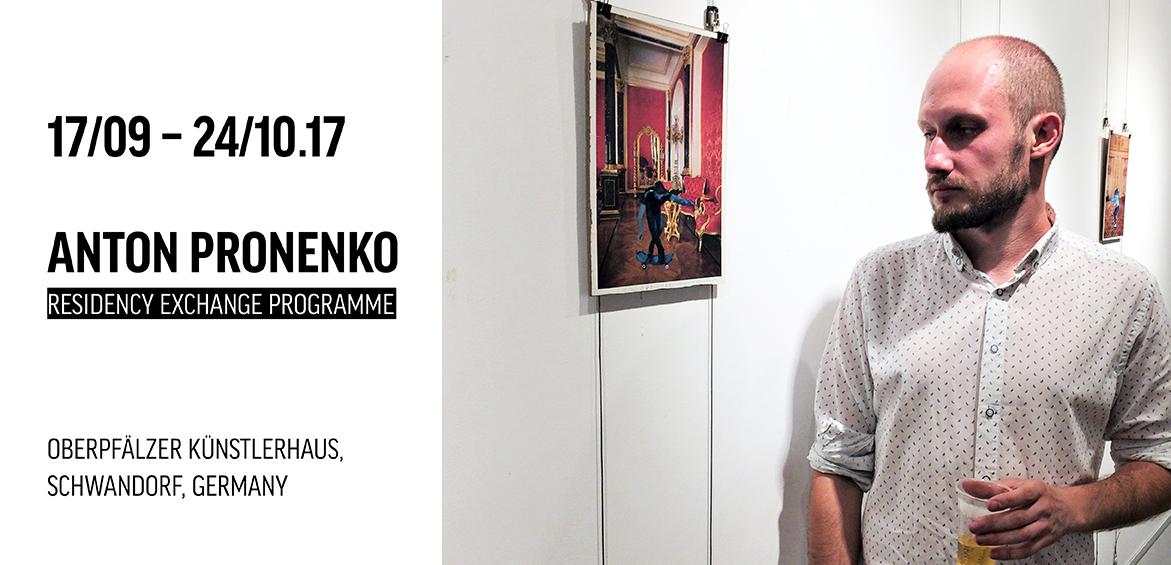 From September 17 to October 24, 2017, artist Anton Pronenko will be a resident of Oberpfälzer Künstlerhaus in Schwandorf, Germany.
Anton Pronenko was selected among the participants of the Art Wednesday project based on his successful experience of cooperation with IZOLYATSIA and IZONE; and his active position in popularising art knowledge. Anton has never been to international residences despite his extensive experience in the art field.
Anton was born in Lviv in the family of a restorer artist. He graduated from Taras Shevchenko State Art School and later National Academy of Visual Arts and Architecture, Scenography and Screen Arts Department. Anton works in various techniques, inspired by the works of the Renaissance masters; he also teaches, conducting classes on urban sketching. Anton has organised a series of lectures on art history at the IZONE Creative Community as well as other institutions.
In early November, Anton Pronenko will hold an informal artist talk at IZONE, sharing his impressions and results of the residence.
Anton Pronenko's residency is a result of the cooperation between IZOLYATSIA and Oberpfälzer Künstlerhaus. In June 2017, photographer Eveline Kooijman visited Kyiv as part of the same exchange programme.
Published:
15 September 2017, 19:06