Lecture # 5: Yegor Antsygin and Olga Shishlova Work with children and teenagers. The art of humanity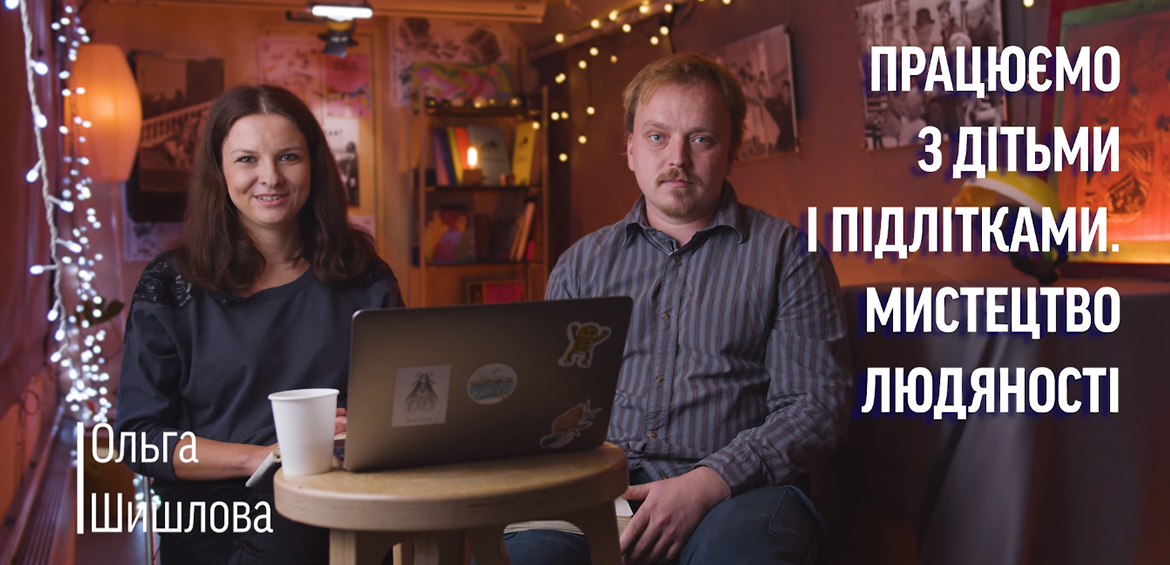 How can you make an interesting and bright project without needing significant funding? How can you imaginatively reduce the distance between participants during quarantine and considering restrictions surrounding live joint activities?
This lecture will be useful for teachers, club leaders and anyone interested in teaching art to children and adolescents.
Olga Shishlova — psychologist, pedagogue, therapist, head of the educational department of PinchukArtCentre, Kyiv.
Yegor Antsygin — artist, curator. Works with participatory projects, archives and land art, Dnipro/Kyiv.
Thank you LINZA production for doing a great job!
The Gurtobus Lectorium project by Gurtobus / Community Culture Bus was created by the IZOLYATSIA Foundation in collaboration with the U.S. Embassy, Kyiv, Ukraine.
Published:
30 December 2020, 19:48