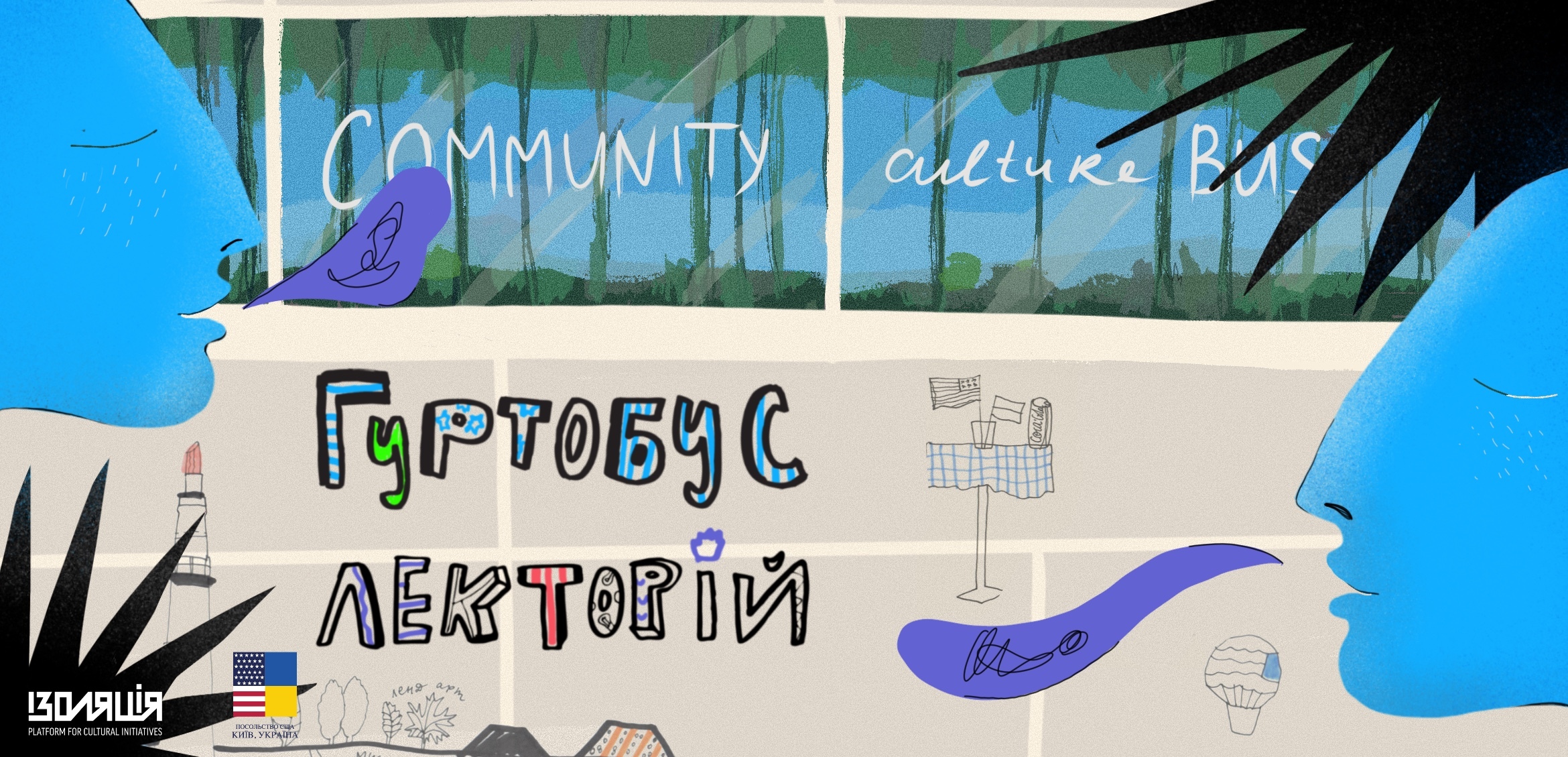 11 December 2020 — 31 December 2020
Gurtobus Lectorium is an interdisciplinary lecture theatre created and recorded on the bus, which we turned into a temporary studio. The idea for ​​the project came about due to the impossibility due to quarantine restrictions to take our mobile cultural space along the full planned route for 2020.
The lecture theatre was attended by researchers, photographers, curators, artists and cultural managers from different cities in Ukraine. Speakers came from Kyiv, Kharkiv, Ivano-Frankivsk, and Dnipro.
We invited researchers to talk about working with archives, photography, working with collections, working with historical heritage, as well as participatory practices in working with children and adolescents, and documentary cinema.