IZOLYATSIA at Prague Quadrennial 2019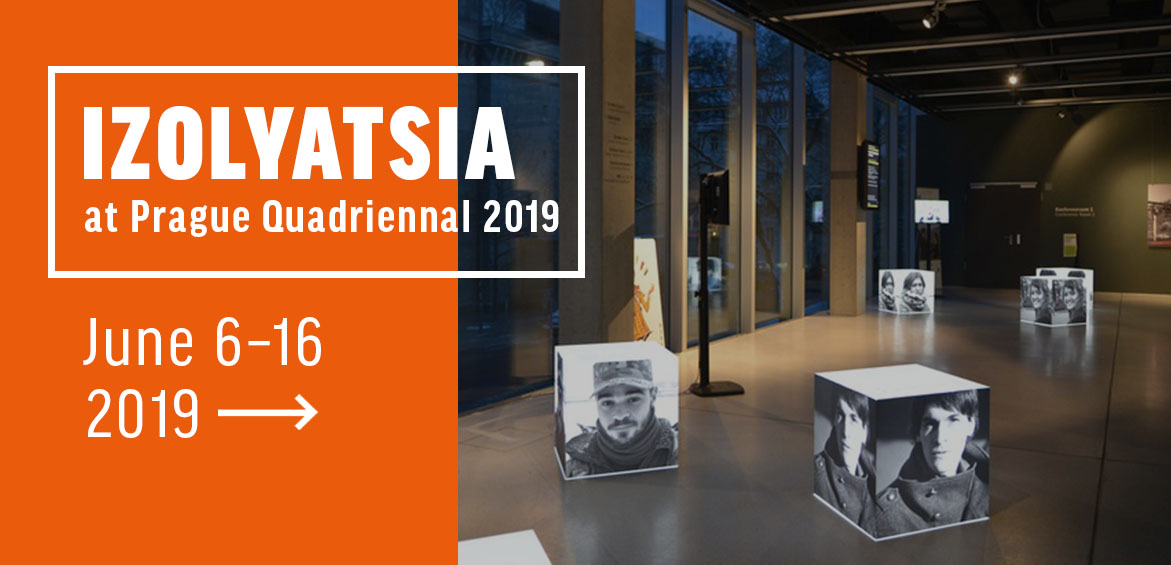 June 6 — June 16, 2019, IZOLYATSIA will take part in XIV Prague Quadriennal, which will be held at the Prague Exhibition Grounds. The exhibition will be organized as a part of EMERGENCE: Living Heritage/Reframing Memory project. At the exhibition IZOLYATSIA will represent its stand together with Victoria and Albert Museum (UK), The Zbigniew Raszewski Theatre Institute (Poland), THOC — Cyprus Theater Organization, Norwegian Theater Academy | Østfold University College and the New Theater Institute of Latvia.
XIV Prague Quadriennal is one of the largest international theatrical and stage design festivals. IZOLYATSIA's exposition will include an installation titled The House of Cards by Ukrainian artist Sergey Zakharov, formed as a large but fragile tower of cards. In addition to Culture and Conflict project works, IZOLYATSIA will present the results of two residences: Alisa Oleva's residency in Mariupol and Andrea Riedel's workshop called Invisibility.
Alisa Oleva is an artist working in the field of psychogeography and audio-walks. Alisa studies urban choreography and archeology, traces and boundaries, emptiness and silence. A walk as an artistic strategy allows for alternative approaches towards any everyday actions, like wandering around the city. Alisa Oleva's residency in Mariupol was carried out with the support of the TU Platform. Andrea Riedel, a stage designer from Berlin, spent her residency in Kiev. During her 5-day workshop, participants tried to create costumes with which they could completely merge in the urban space.
EMERGENCE: Living Heritage/Reframing Memory is a long-term artistic programme that will organise and produce a number of events dealing with the interaction between the individual with cultural and historical landscapes around them. The central prompt for the project is to move from shared experience to individual creativity, reanimation of historical heritage, and reframing memory with the help of art and performance.
The project is supported and partially funded by the Creative Europe program.
---
Address: Vystaviště, Prague, Czech Republic
June 6 — 16, 2019
Published:
24 May 2019, 16:03