Performer and dancer Sybrig Dokter's workshop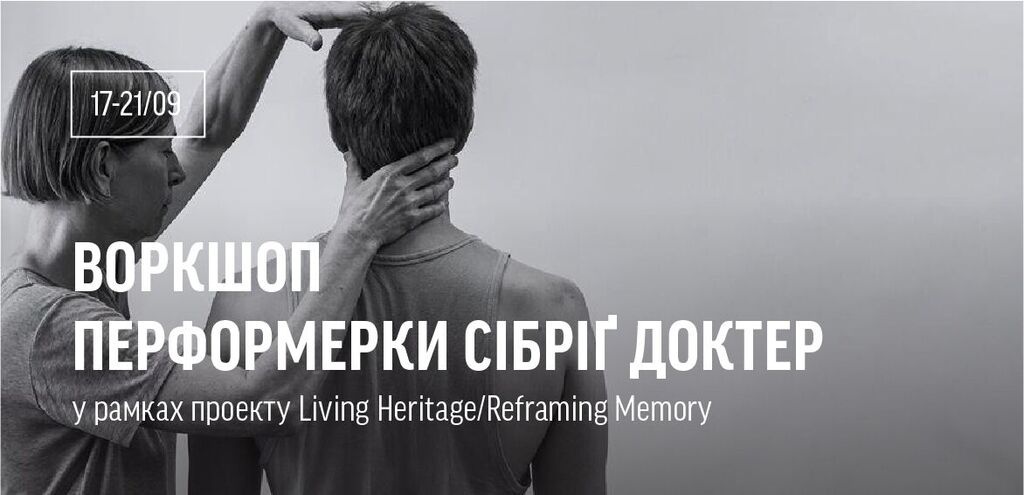 On September 17-21, 2018, IZOLYATSIA presents a workshop of performer, dancer and choreographer Sybrig Dokter. During a five-day workshop, Sybrig will share her experience of working with body and space. Sybrig describes the workshop context as follows:
"The body is formed by our history, way of thinking about it and by the things we perceive we can and cannot do. The environment we live in, the direct surroundings of family, friends and neighbourhood as well as that of the nation or state we grow up in has a persistent and permeating influence on our behavior. Culture, published news, architecture, infrastructure: in fact all intangible and tangible cultural heritage plays a role in how we think of our bodies, how we manifest and how we relate to others.
In this workshop you will work with practices and scores exploring embodied empathy, collaborative strategies and ways of moving together. One day we will take our scores outside of the studio and let ourselves be influenced by the city architecture and the people moving in it."
Sybrig works in the field of contemporary dance and theatre and visual arts. She graduated from the London School of Contemporary Dance and had her dance education at the studios of Merce Cunningham, Louis Falco and Martha Graham. She taught at the Amsterdam SNDO School and worked with choreographers Julyen Hamilton, Jaqueline Knoops and Wies Merkx. After returning to Stockholm, she initiated a number of international projects in various countries, including Moldova, Estonia, Belarus, and Ukraine. She founded Lava-Dansproduktion together with performer Benno Voorham in 1997. Sybrig is a regular visitor at Notafe, a festival in Estonia where she moderates talks with practitioners. Two books have been published as a result of these talks. Since 2010, she has been collaborating with German theatrical director Peter Stamer. Most recently, Sybrig concluded her sleep project Falling and another one titled Archaeological Bodies. Sybrig Dokter is currently based in Stockholm.
The workshop will be held on September 17-21, 6 PM to 9 PM, at the IZONE Creative Community, 8 Naberezhno-Luhova, fourth floor.
On September 21, at 7 PM, an open studio visit will be held, presenting the workshop's results to the general public.
Participation in the workshop is free, however places are limited. Please send your CV and a short motivation letter to: [email protected]
The workshop will be held as part of the Living Heritage / Reframing Memory project, supported by Creative Europe.
Published:
6 September 2018, 17:59