ARTIST TALK by Bernadette Anzengruber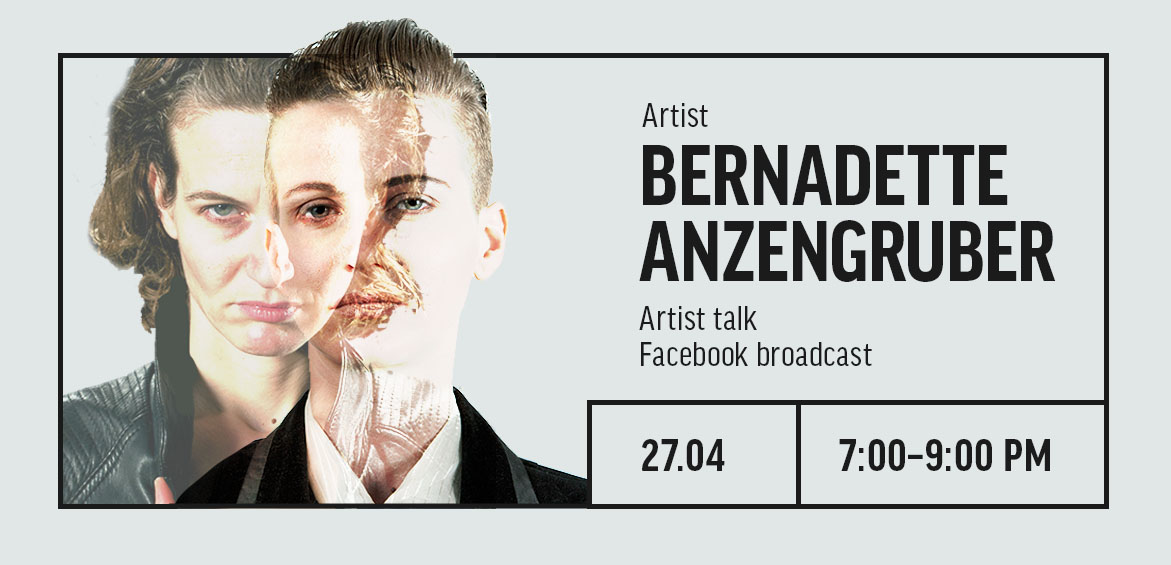 On Monday, April 27th, 7.00 - 9.00 pm, artist Bernadette Anzengruber will conduct her online Artist Talk before the start of her workshops.
Bernadette Anzengruber works in the fields of photography, performance, video, objects and text. Her artistic practice is located at the intersection of visual arts, design and philosophy with a focus on the corporality of language (materialised poetry — relationships of language and the body/language as a body), intimacy and the erotic of commodities, as well as the desires and power structures that come along with these topics. Lives and works in Vienna.
From April 28 to May 1st Bernadette Anzengruber will conduct her online workshop ALLIES IN STRUGGLE, PLEASURE AND ACROSS TIME (Feminism & Performativity), which is focused on a feminist perspective on performance in the fields of art, theory and self-empowering practices. You can register here.
The artist's works has been shown at exhibitions and festivals in numerous countries: ACF London (UK), Tanzquartier Wien (AT), MUSAC Léon (ES), Museum der Moderne Salzburg (AT), brut Wien (AT), LENTOS Kunstmuseum (AT), Salzburger Kunstverein (AT), ACF Tokyo (JPN) and many others.
Among numerous awards, grants and fellowships she received there is Förderungspreis der Stadt Wien (2015), Studio Residency in Tokyo by the Austrian Federal Chancellery for Art and Culture (2015), Theodor Körner Prize (2014) and so on.
More about the artist you can find on her website: www.bernadetteanzengruber.com
Starts at 7:00 PM
Entry is free
Artist talk by Bernadette Anzengruber will take place as part of the project EMERGENCE: Living Heritage / Reframing Memory, which is supported and partially funded by the Creative Europe programme.
Published:
23 April 2020, 00:58