Workshop PRACTICE by Artist Alina Kleitman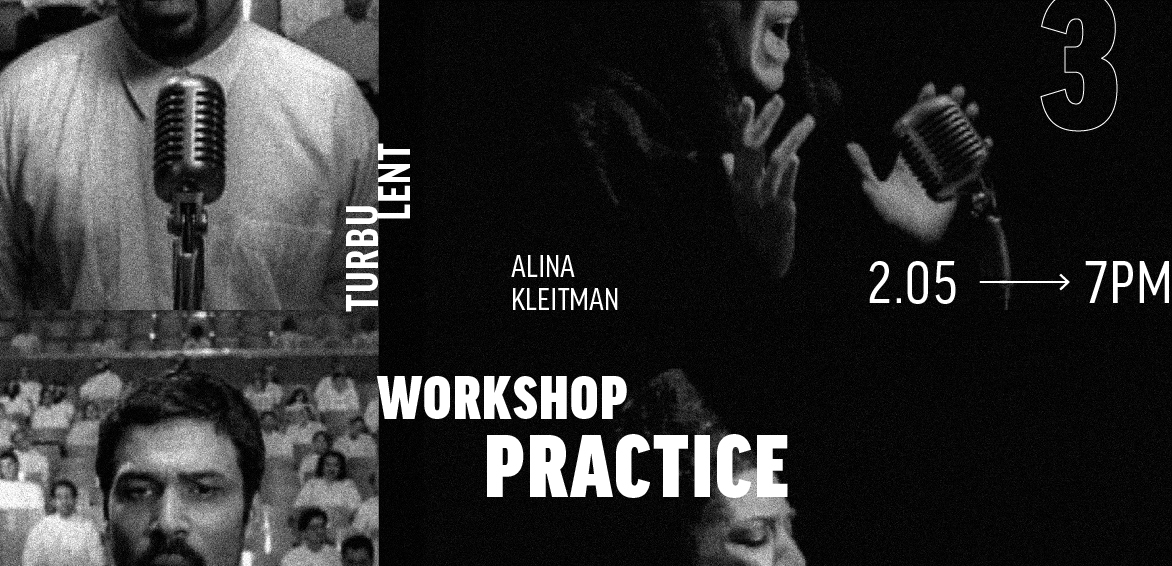 On May 2, as part of the public programme of the exhibition Shirin Neshat Turbulent, there will be a workshop where the participants will be able to create a video-work under the supervision of artist Alina Kleitman.
Artist Alina Kleitman will talk about her own experience of creating video-works regarding gender inequality, women's representation and identification, and she will detail some artistic techniques which she uses to develop the theme of feminine bodily integrity in her own artistic practice. Workshop participants will also be able to create their own work by taking video on their devices; then, the artist will comment on each work and provide her feedback.
Alina Kleitman is an artist from Kharkiv; now, she lives and works in Kyiv. She studied at the Kharkiv State Academy of Design and Arts, in the workshops and studios of Zhanet Solovyova, Alexander Ridnyi, Vitaliy Kulikov, Volodymyr Kochmar, Sergei Bratkov; she is the Laureate of the Special National Prize of the PinchukArtCentre Prize.
---
May 2 (Thursday); 7PM
IZONE Creative Community ; Studio 2
Naberezhno-Luhova, 8 (Kyiv, Ukraine)
The number of places is limited so registration is obligatory
Form for registration
Published:
3 May 2019, 15:13