Discussion: Why Are There Great Women Artists in the Ukrainian Art?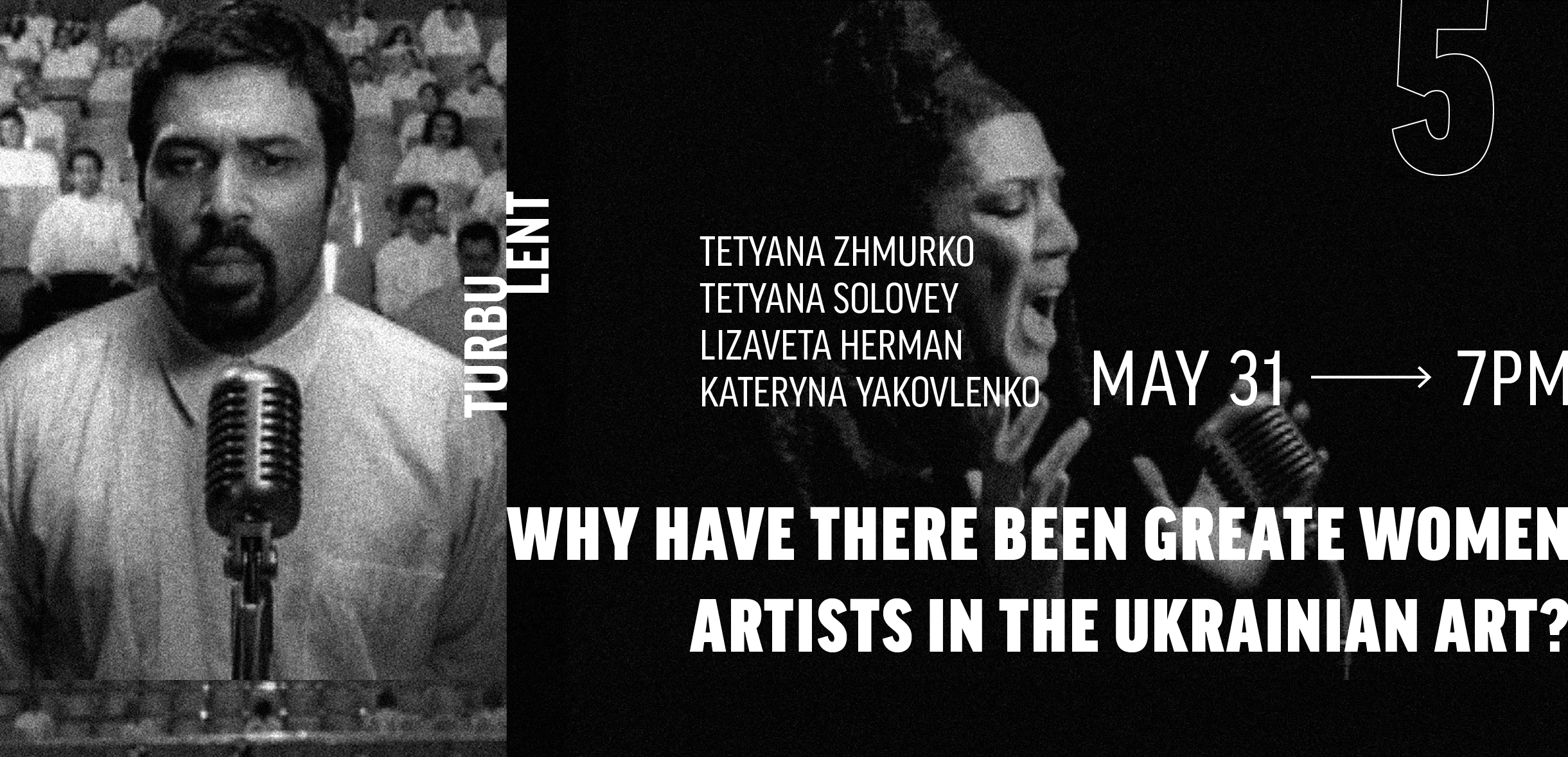 On May 31, as part of the public programme for Shirin Neshat Turbulent, there will be a public discussion Why Are There Great Women Artists in the Ukrainian Art?
In the early 1970's, the American researcher Linda Nochlin raised the issue of the presence of great female artists in the history of classical art while her publication in ArtNews became a determinative element for forming of gender and feminist theories.
What was the socio-political and critically artistic agenda in Ukraine in the 70s?
How did rising point on gender and equality in the 70s rebound on the society of Ukraine then?
Should be the same question regarding the presence of women in the history of Ukrainian art opened?
Participants of the discussion:
Tetyana Zhmurko is an art scholar working in the National Art Museum of Ukraine;
Tatiana Solovey is the Fashion & Jewelry department editor of Vogue UA;
Lizaveta Herman is a curator and art critic.
Moderator:
Kateryna Yakovlenko is a member of the PinchukArtCentre Research Platform; an editor of the book Why does Ukrainian Art Have Great Female Artists?
---
May 31 (Friday); 7PM
IZONE Creative Community; Studio 2
Free entry
Published:
16 May 2019, 18:26