Lecture by Tetyana Solovey Gender in Fashion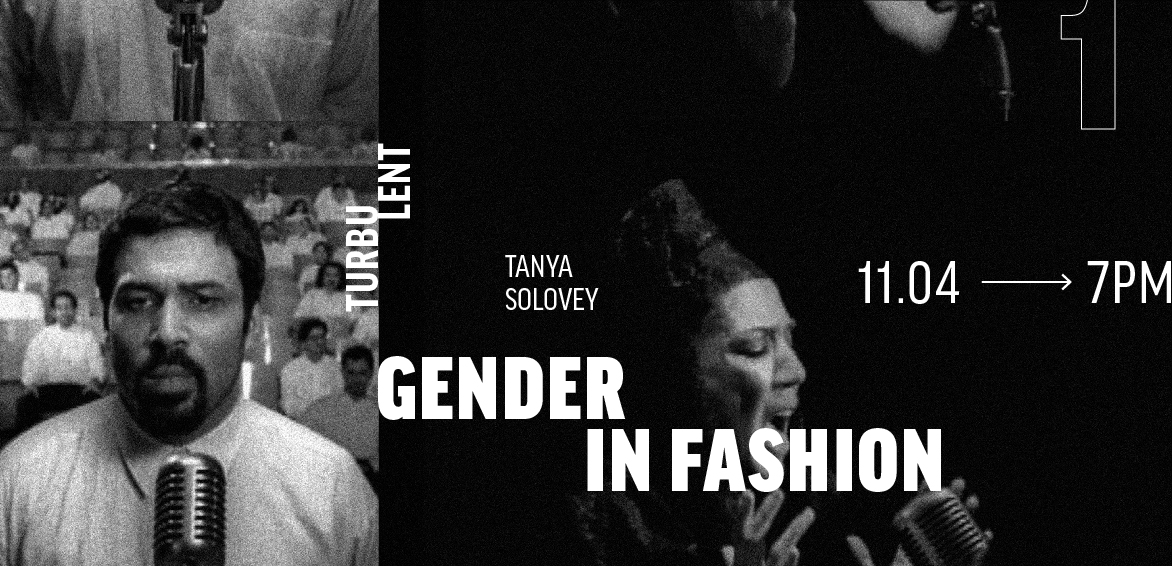 April 11, as part of the public programme for Shirin Neshat Turbulent, there will be a talk by Tetyana Solovey regarding the relationship between gender and the fashion industry.
At the lecture, Tetyana Solovey will discuss the phenomenon of "agender fashion." Almost everyone has a certain conception and representation of gender that also determines the process of creating clothing. Using the example of clothing collections, Tetyana Solovey, the editor of the Ukrainian fashion magazine Vogue, will analyse the presence of the "male gaze" throughout the history of fashion.
Tetyana Solovey is the editor of Fashion and Jewellery department of Vogue Ukraine; the author of the Unbearable Fashion programme on Old Fashioned Radio; an academic editor of the Ukrainian edition of Rachel Bernstein's Brilliance and Fire: a Biography of Diamonds; speaker of educational projects On the Sixth Floor (Vogue), Fashion Revolution (Kyiv Academy of Media Arts), Kiev Fashion Institute, Ukrainian Fashion Campus; an independent curator of the Ivan Honchar Museum; the curator of Ukrainian Vogue's exhibition Ukraine in Fashion.
---
April 11 (Thursday); 7PM
IZONE Creative Community; Floor Four, studio 1
Naberezhno-Luhova, 8 (Kyiv, Ukraine)
Free entry
The event is made possible thanks to the cooperation with HeForShe | Global Solidarity Movement in Ukraine.
---
April 4 - June 14, 2019, IZOLYATSIA presents Turbulent, a two-screen video installation by renowned Iranian artist Shirin Neshat. Shot in 1998, the video depicts two performers – Shoja Azari, playing the role of the male, and Sussan Deyhim, an Iranian vocalist and composer, as the female — who together create a powerful musical metaphor for the injustices, inherent in gender roles, and cultural power in Iran. The exhibition and accompanying public programme will address these and many other gender-related questions examining traditional gender roles and behavior patterns, the (non)existence of famous Ukrainian female artists and interactively exploring the challenges that women encounter in society.
Published:
7 April 2019, 11:14