RESIDENCY PROGRAMME: INTERVIEWS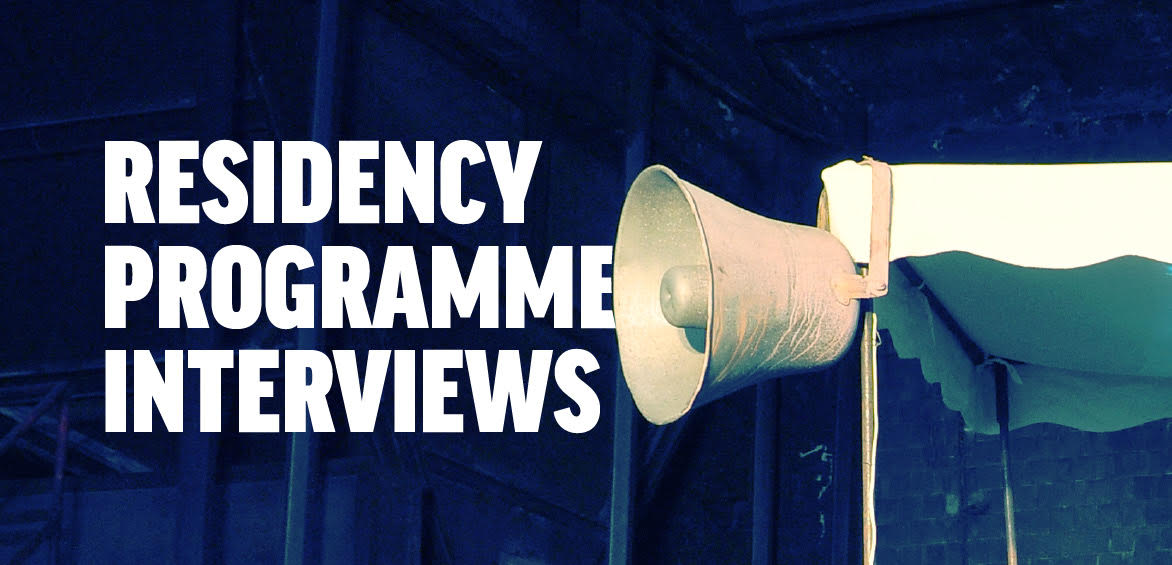 14 July 2020 — 31 December 2020
IZOLYATSIA Foundation launched the Residency Program back in Donetsk, where it has become one of the important tools for working with the local context and community. After the institution was forced to move to Kyiv, the program underwent fundamental transformations, focusing on individual art residences of medium duration and providing a base for three artists to stay at the same time. In recent years, the residency program was supported by: U.S. Embassy in Kyiv, French Institute in Kyiv, Creative Europe, British Council, German Embassy in Kyiv, Kyiv Pride NGO, Human Rights Fund, EVZ Foundation, United States Agency for International Development (USAID). IZOLYATSIA Foundation is grateful to each partner and donor for joining the development of international mobility by supporting residency programs.
Over 10 years of activity of the program, the residency have become not just one of the foundation programs, but an integral pleasant part of the life of the team, which we sincerely enjoy.
Each resident who comes to us becomes a member of the team — part of the family. We value their individuality, value the time spent working on their projects as well as relaxed conversations after, with a glass of beer on Podil.
After the completion of the residencies, we often stay in touch with our residents, are interested in and support their activities, sometimes they return to us, visiting Ukraine to continue their project or by their own desire.
Due to the global pandemic, the Foundation has paused the offline residencies. However, we have decided to use this time to "ground" ourselves and reflect on our experience.
We are sure that in such unpredictable times it is important to support one another and to stay in touch. This is why we have conducted a number of interviews with our ex-residents to share common experience of their residencies in IZOLYATSIA and their impact. We have as well asked about their impression of Kyiv, Donetsk and other cities they had an occasion to visit and their actual state in the context of worldwide pandemic and other surprises given by 2020.