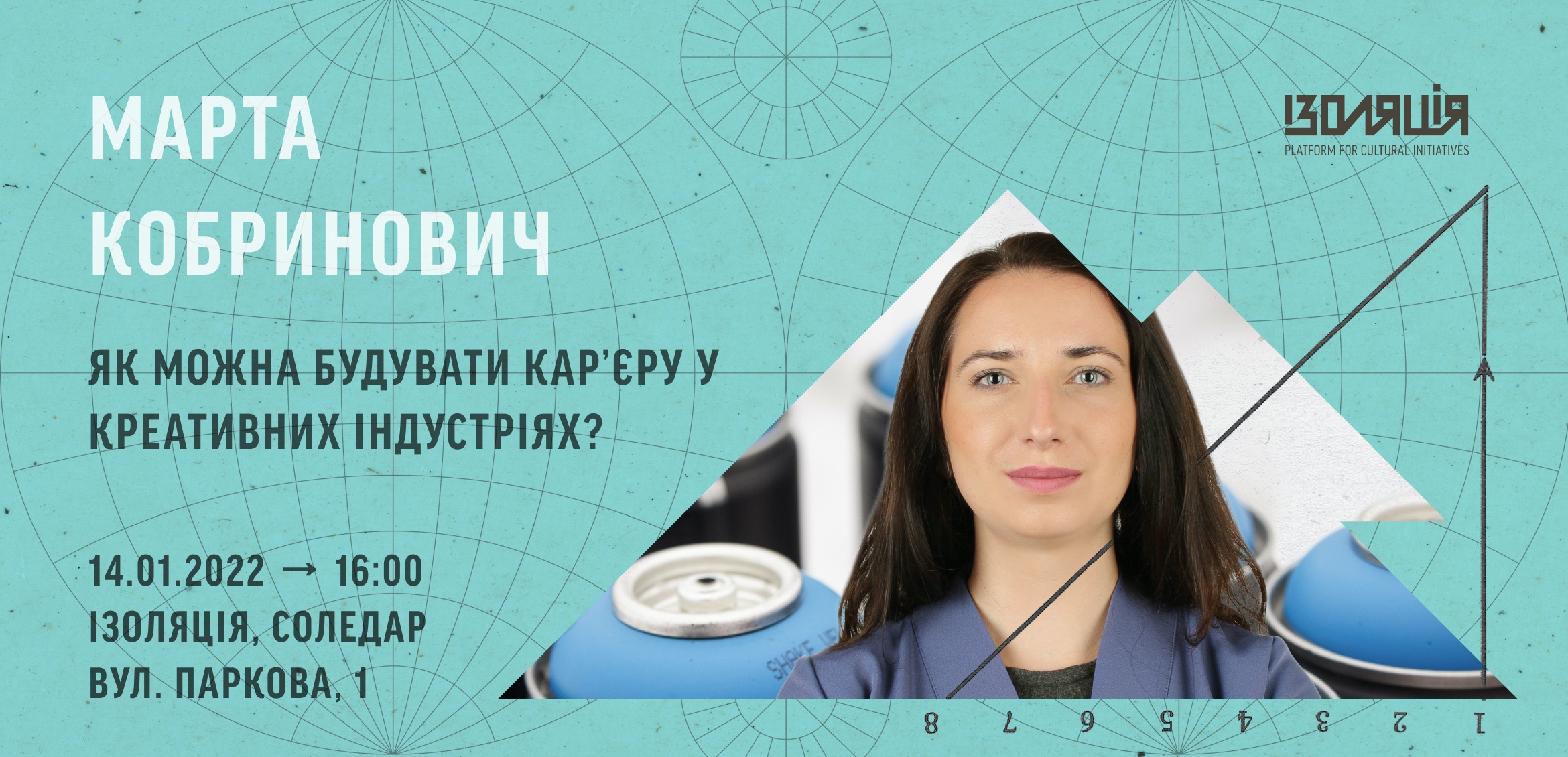 The second event in the Creative Industries educational series is Marta Kobrynovich's workshop How do you build a career in the creative industries?, which will take place on 14 January 2022. During this, participants will find out what career trajectories are possible in the creative industries, as well as looking at case studies.
The workshop will last for approximately 3 hours.
In order to participate in the workshop, register by following this link. In order to make participation in the workshop more productive, you should attend the lecture or at least watch a recording of it.
Marta Kobrynovich is a manager of projects in the creative economy in the economic development agency PPV Knowledge Networks, and a researcher of the creative industries.
This project is financed by the International Aid Fund for Organisations Working in Culture and Education for 2021 by the Federal Ministry of Foreign Affairs of the Federal Republic of Germany, the Goethe-Institute, and other partners: www.goethe.de/hilfsfonds