Fulco Treffers and Mario van Schaik – IZOLYATSIA Foundation residents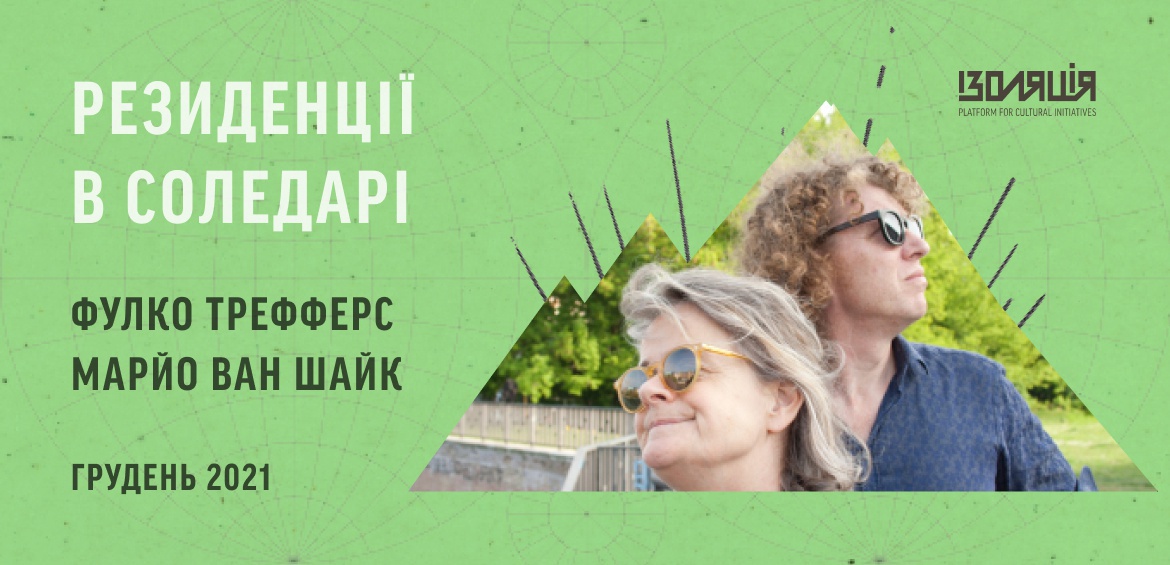 In December 2021, the IZOLYATSIA Foundation will welcome the Dutch researchers Fulco Treffers and Marjo van Schaik as part of its residency programme for urbanists in Soledar.
The urbanist, designer and architect Treffers and the creative producer, research and strategic advisor van Schaik will spend several weeks in Soledar with the aim of researching the city planning and existing public spaces, and will subsequently present a series of ideas and suggestions for the development and improvement of the urban space.
People are always at the centre of Fulco Treffers' practice, and therefore he tries to establish a connection with every new city through the people that live there. It is precisely in this dialogue that he comes up with new ideas and develops a new vision, which subsequently helps bring permanent solutions into effect. Marjo van Schaik, through projects such as Europe by People, attracts students, artists and young specialists to the collective creation of the city of the future.
They have both worked in Ukraine before, in particular in Mariupol, Zhytomyr and Kyiv, and are also currently teaching in the Kharkiv School of Architecture.
A presentation of the residency's results is planned for late December, and will take place offline in Soledar and online on the Foundation's Facebook page.
This project is financed by the International Aid Fund for Organisations Working in Culture and Education for 2021 by the Federal Ministry of Foreign Affairs of the Federal Republic of Germany, the Goethe-Institute, and other partners: www.goethe.de/hilfsfonds
Published:
11 December 2021, 02:50