Presentation by Fulco Treffers and Marjo van Schaik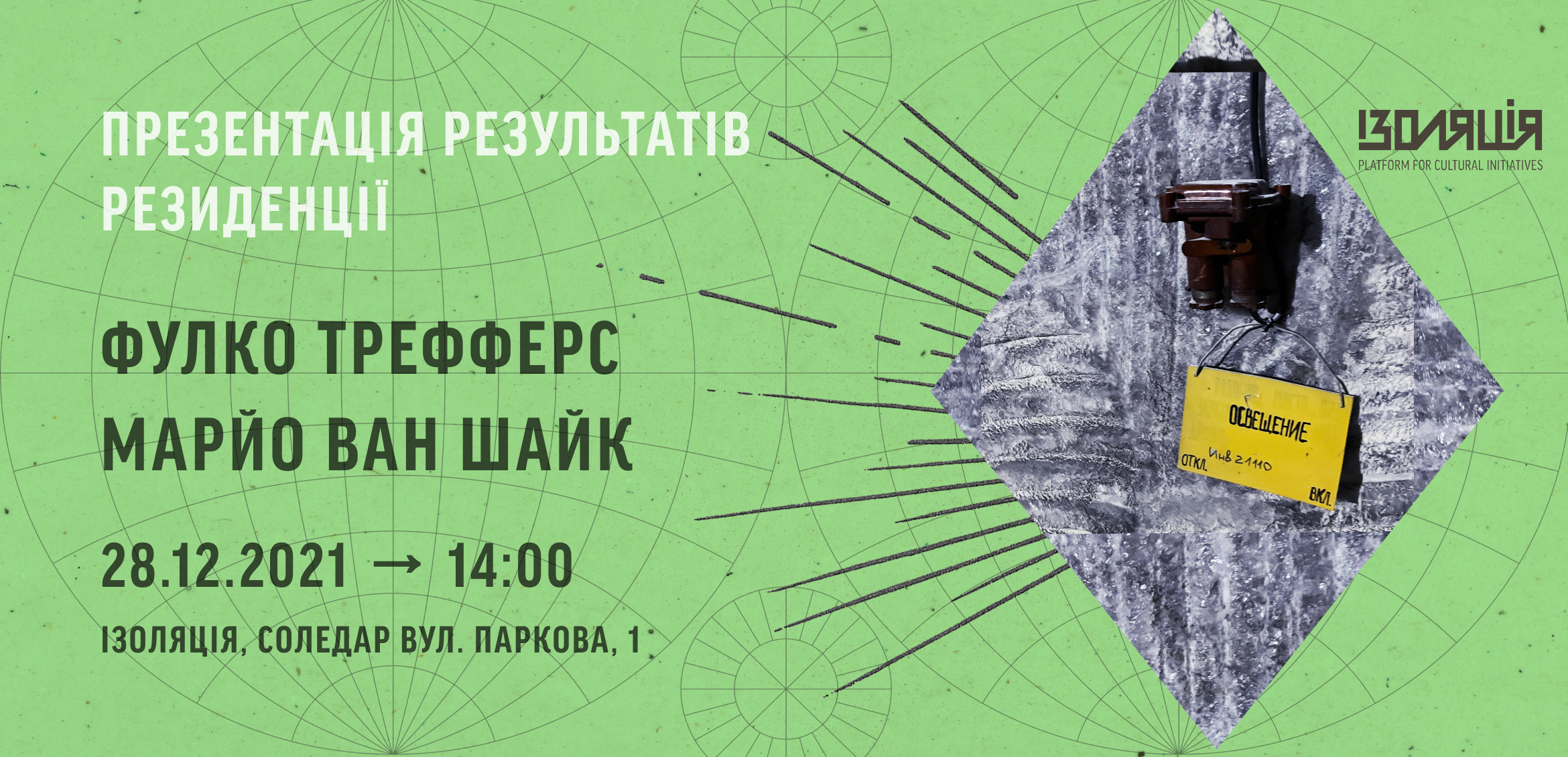 As part of the residency programme for urbanists, on 28 and 29 December the results of work by the Dutch researches Fulco Treffers and Marjo van Schaik will be presented in Soledar.
On 28 December at 14:00 in the IZOLYATSIA Foundation office the project will be presented to the local community, who are invited to discuss and comment on it.
On 29 December in the IZOLYATSIA Foundation offices the project will be presented to city government representatives, who have plans to restore a park and, if desired, will be able to make use of the Dutch duo's results.
Over the course of several weeks, in close collaboration with the local community, city government and the IZOLYATSIA Foundation team, Treffers and van Schaik researched and discussed ideas for a city park in the context of the conceptual framework offered by the Flip City residency: Soledar as a complex of above-ground and below-ground infrastructure.
Soledar: the salt was given, and man made the mines. Under the ground there are deep shafts and endless corridors. The basis for economy, the leftover space as magical beauty. It defines the city, but is also invisible. When you arrive in the evening, you see a town with unlit buildings and sparsely lit streets. When you come in daylight, you will see mine shafts and factory towers everywhere. But not the magic of these special mines: beautiful and healthy mines.

What can be done to make the beauty of Soledar visible, to make people not only want to stay there, but come there specifically? To experience the gift of salt below and above ground. Is it possible to connect these worlds, so that the magic radiates far and wide? The key is to be found in the parks. During our residency, we came up with an idea that is both thought-provoking and feasible. We made an installation to touch the imagination and a presentation to explain the plan.
The events will be recorded and afterwards the videos will be accessible on the IZOLYATSIA Foundation's site and social media pages.
Published:
26 December 2021, 17:50