Katya Buchatska Artistic practices outside the gallery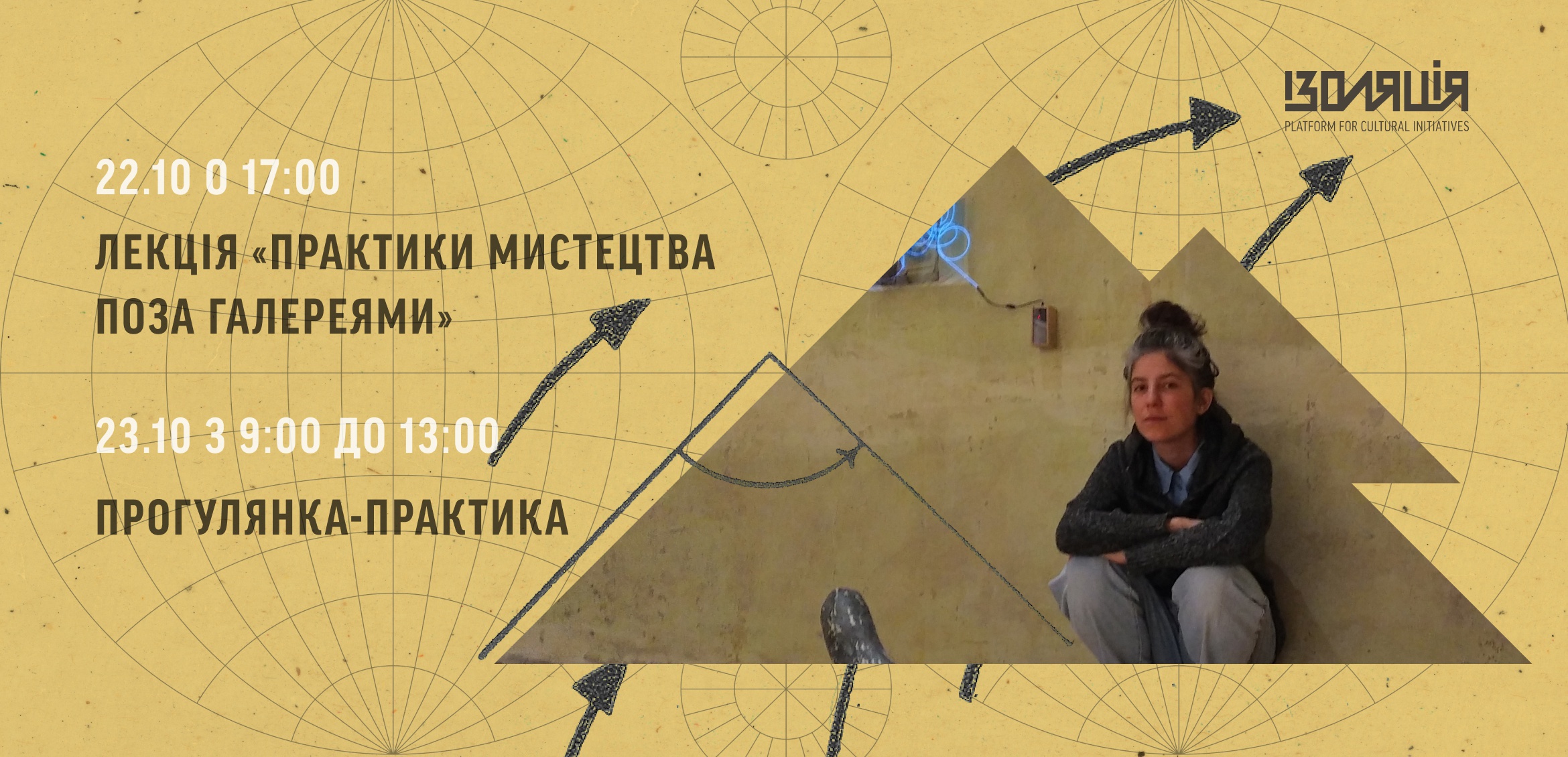 As part of the IZOLYATSIA Foundation's Educational Programme in Soledar, on 22 October at 17:00 the artist Katya Buchatska will give a lecture, Artistic practices outside the gallery. The lecture will be dedicated to two art movements which are created and exist beyond the limits of the gallery. Together with the lecturer, participants will look at global examples of land art (art created in concert with nature) and public art (art in urban space). The next day, 23 October from 9:00 until 13:00, there will be a practical activity and walk, during which participants will search out possible manifestations of public art in the city or their absence, and they will also try to create land art over the course of the walk.
Katya Buchatska (born 1987) lives and works in Kyiv, Ukraine. She studied in the graphic design and book illustration faculty of the Kyiv Polygraphic Institute, the École Nationale Supérieure d'Art de Dijon, in the art department, and in 2015 graduated from M. Storozhenko's workshop in the Monumental Painting Faculty at the National Academy of Art and Architecture in Kyiv. She is a participant in many group exhibitions, recipient of a special Kiev Sculpture Project prize, participant in a sculpture salon, a resident of the Biruchiy Contemporary Art Project and the Mohrytsa Land Art Symposium, and a nominee for the 2020 Pinchuk Art Prize. She is a member of an initiative to preserve the photographic heritage of Paraska Plytka-Horytsvit. She works in various media: painting, sculpture, installations, photography amongst others.
The programme is financed by the International Aid Fund of the Federal Ministry of Foreign Affairs of the Federal Republic of Germany, the Goethe-Institut, and other partners.
Published:
14 October 2021, 03:46