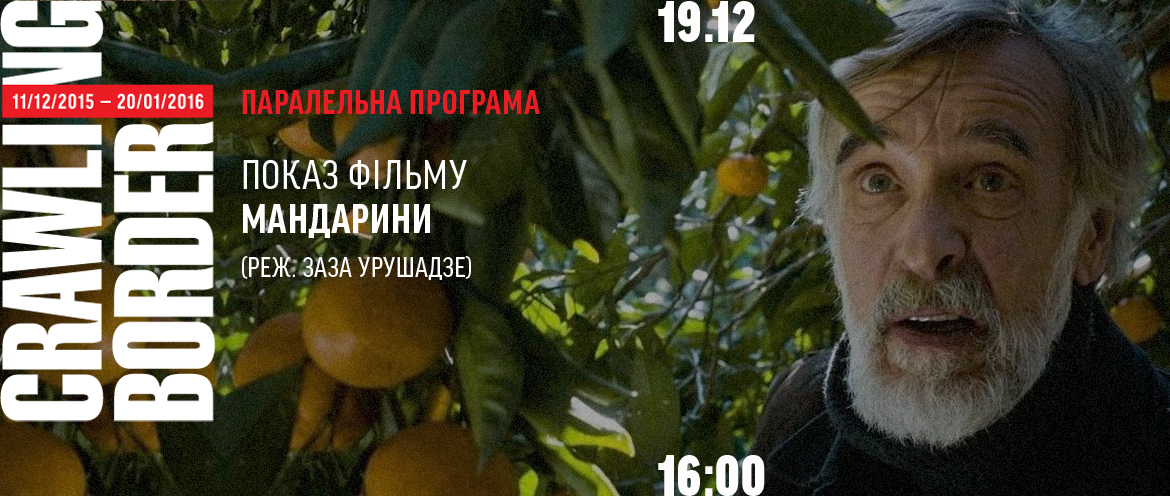 On Saturday, December 19, at 4 pm, a Georgian-Estonian film Tangerines will be screened as part of the CRAWLING BORDER project by IZOLYATSIA.
The film by Zaza Urushadze tells a story of two inhabitants of a small and deserted Estonian village in Abkhazia during the Georgian-Abkhaz conflict in 1992. One of the characters gives shelter to the fighters of the opposing sides: a Chechen mercenary Ahmed fighting for Abkhazia and a Georgian soldier Nika. Urushadze's film was nominated for the Academy Awards and The Golden Globe.

The screening will take place at 8 Naberezhno-Luhova Street, Second Floor.

The CRAWLING BORDER exhibition – Georgian pavilion at the 56th Venice Biennial – will be held until January 20, 2016 on the territory of IZOLYATSIA.
Published:
15 December 2015, 22:14
Media partners