Presentation Art in Times of Crisis. Ukrainian-Georgian Cooperation and Experience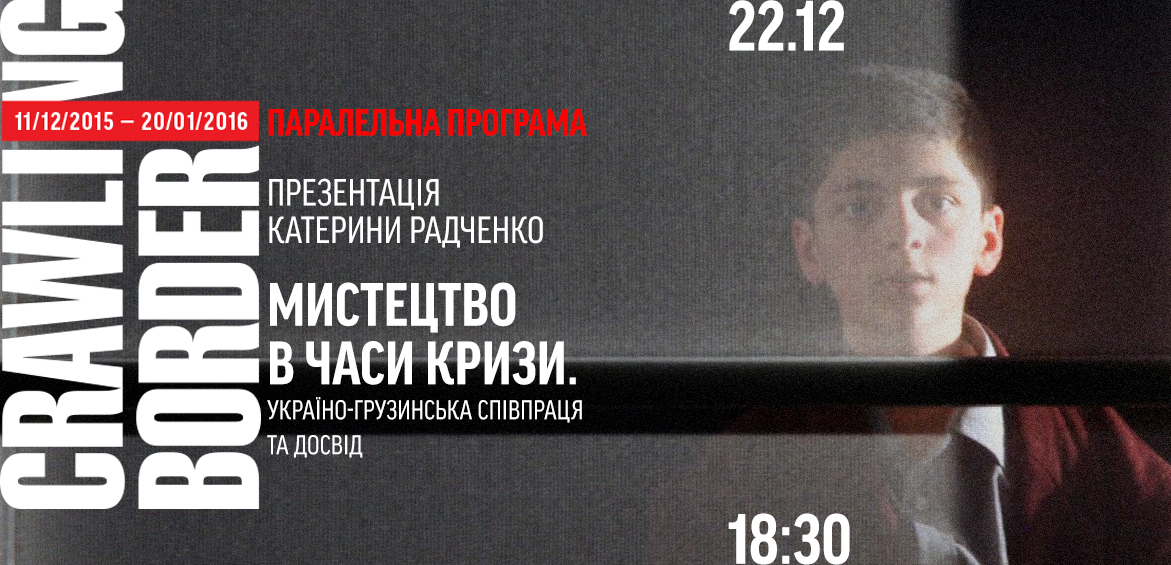 On Tuesday, December 22, at 6:30 pm, as part of the CRAWLING BORDER project by IZOLYATSIA, curator and artist Kateryna Radchenko will make a presentation Art in Times of Crisis. Ukrainian-Georgian Cooperation and Experience.
Radchenko will present two projects, R'Evolution Art and Waiting in the Margins. The project R'Evolution Art was aimed at analysing processes of art functioning as an alternative media in periods when press is incapable of delivering adequate and reliable information. The dance project Waiting in the Margins is an attempt to speak about refugees' issues through choreography and performative practices involving forced migrants and professional dancers and performers.
The presentation will also deal with mental specifics of work with Georgian organisations and collaboration prospects.
Kateryna Radchenko is a Ukrainian photographer and curator, head of Mystetski Mandry civic organisation, organiser of the international festival Odessa// Batumi Photo Days. Radchenko's exhibitions have been held in Germany, Belarus, Georgia, Sweden, France. The artist has also participated in residencies by Pinchuk Art Centre (Kyiv, Ukraine), Museum of Photographic Arts (San Diego, USA), Gaude Polonia (Warsaw, Poland) та Villa Arson (Nice, France).
The presentation will take place at 8 Naberezhno-Luhova Street, Second floor.
The exhibition CRAWLING BORDER – Georgia's pavilion at the 56th Venice Biennial – will be held at IZOLYATSIA until January 20, 2016.
Published:
18 December 2015, 16:43
Media partners