Programme of parallel events of the exhibition CRAWLING BORDER
SUNDAY, DECEMBER 13, 2 PM
LECTURE ON CONTEMPORARY ART OF GEORGIA BY RUSUDAN KHIZANISHVILI
Artist Rusudan Khizanishvili will focus on several prominent figures in Georgian contemporary art, especially its "godfather" Karlo Kacharava (1964-1994), founder and main inspirer behind the influential underground art group Tenth Floor.
SATURDAY, DECEMBER 19, 4 PM
SCREENING OF THE FILM TANGERINES
The film by Zaza Urushadze tells a story of two inhabitants of a small and deserted Estonian village in Abkhazia during the Georgian-Abkhaz conflict in 1992. Urushadze's film was nominated for the Academy Awards and The Golden Globe.
TUESDAY, DECEMBER 22, 6:30 PM
PRESENTATION ART IN TIMES OF CRISIS. UKRAINIAN-GEORGIAN COOPERATION AND EXPERIENCE
Curator and artist Kateryna Radchenko, organiser of the festival Odessa// Batumi Photo Days, will share her experience of organising art projects in times of social and political crisis in Georgia and Ukraine. Radchenko will present two projects, R'Evolution Art and Waiting in the Margins. The project R'Evolution Art was aimed at analysing processes of art functioning as an alternative media in periods when press is incapable of delivering adequate and reliable information. The dance project Waiting in the Margins is an attempt to speak about refugees' issues through choreography and performative practices involving forced migrants and professional dancers and performers. The presentation will also deal with mental specifics of work with Georgian organisations and collaboration prospects.
FRIDAY, DECEMBER 25, 4:30 PM
DISCUSSION ABOUT GEORGIAN BORDERS WITH ARCHIL TSINTSADZE
Archil Tsintsadze is a security adviser at the Presidential Administration of Ukraine, Georgia's chargé d'affaires in Ukraine in 2007, Georgian Army Colonel. Tsintsadze was commanding a troop during the Georgian-Abkhaz conflict in 1992-1993, took part in the military operations near Sukhumi. In 1999-2005, Archil Tsintsadze was a military attaché at the Embassy of Georgia in Washington, DC.
SATURDAY, JANUARY 16, 5 PM
DISCUSSION ABOUT THE BORDERS IN OUR HEADS WITH WRITER ANDRIY LYUBKA AND PHILOSOPHER TARAS LIUTYI
Andriy Lyubka is a Ukrainian poet, translator and essayist, curator of literary festivals Kyivski Lavry and Meridian Czernowitz. Laureate of several poetry awards, Lyubka has participated in literary residencies in Poland, Latvia and Austria. Poems by Lyubka have been translated into eight languages.
Taras Liutyi is a Ukrainian philosopher and writer, representative of the younger generation of Kyiv school of philosophy. Liutyi is the author of over 40 academic papers, including three monographs dealing with history of philosophy and philosophical anthropology.
The event is made possible with the support of the Human Rights Fund of the Netherlands Embassy in Ukraine.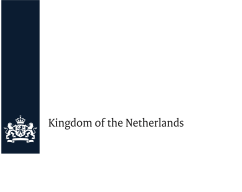 All events will be held at 8 Naberezhno-Luhova Street, Second floor.
Free entry.
There may by changes in the programme. Check for our news at izolyatsia.org and follow us on social networks.
EXCURSIONS
You can purchase an individual or group (up to 10 persons) excursion during the working hours of the exhibition CRAWLING BORDER
by telephone +38 067 617 36 46
or by email [email protected].
The voluntary donation for the excursion is UAH 100.
Published:
17 December 2015, 17:13
Media partners