Open call winners: announcing Instructors recruited for Brighter Worlds: Confronting Violence through Youth Oriented Media project!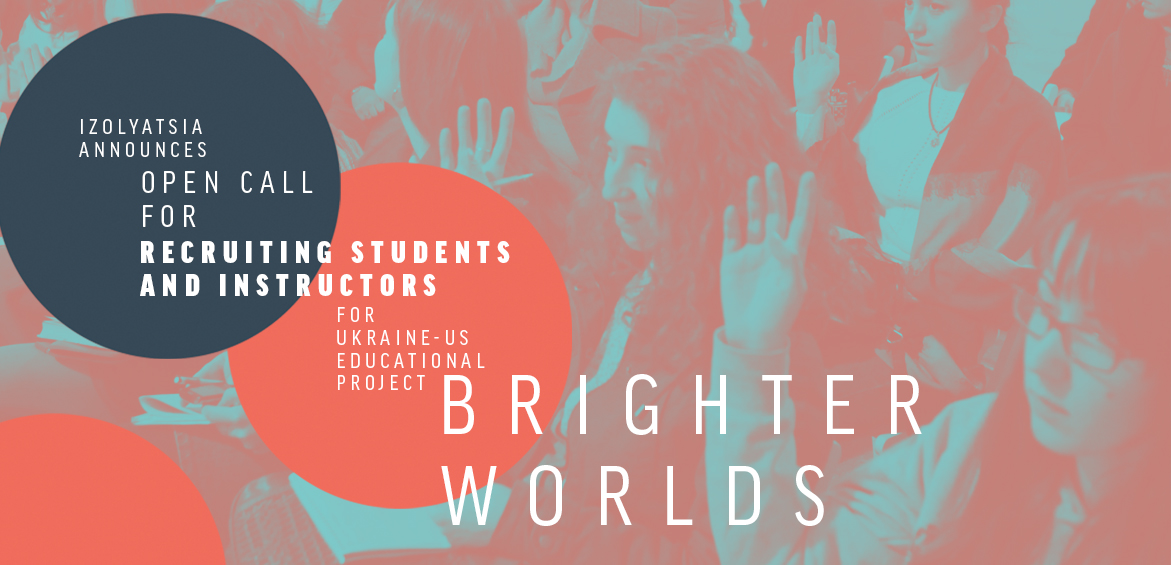 IZOLYATSIA congratulates the recruited Instructors of Brighter Worlds: CVTYM – an innovative educational project for Ukrainian and US youth implemented by IZOLYATSIA foundation and AS220 (Rhode Island, USA). The open call and recruitment continued through October-December 2015. The selection process was highly competitive, as IZOLYATSIA received a large number of great applications from outstanding young individuals from different parts of Ukraine. We want to thank all participants for their efforts in submitting the applications!
The following four young professionals (aged 20-25) were selected to develop the educational curriculum and serve as youth instructors during the educational programme that will launch in spring-summer 2016 in the workshops and studios of IZONE creative space in Kyiv:
Research Instructor – Alina Nikitina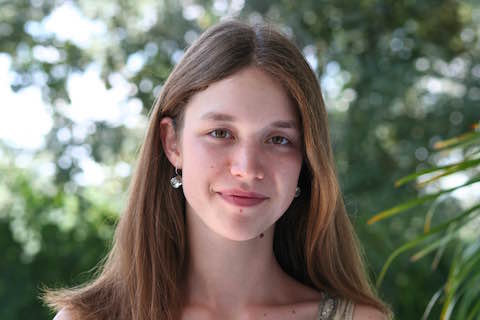 Creative Reporting Instructor – Andrii Drahan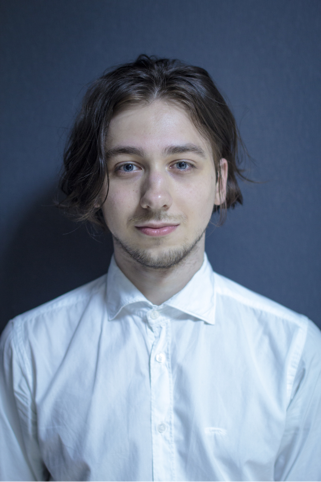 Media Instructor – Ganna Ivanenko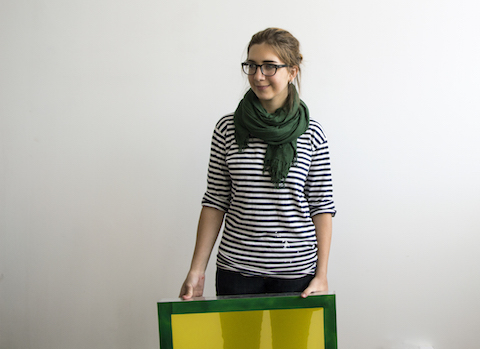 Media Instructor – Oleksandr Manukians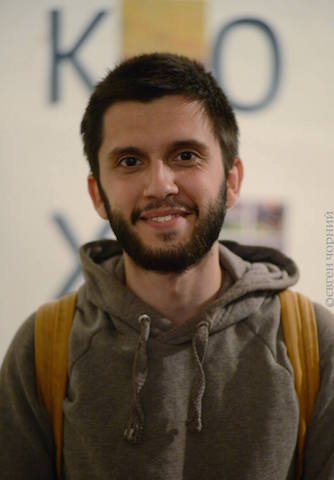 The goal of Brighter Worlds: CVTYM is to involve Ukrainian and American youth (aged 16-18) who have experienced hardship in their lives into an active role in their communities, teach them new skills, creative methods of self-expression, and ways to promote their ideas, offer self-improvement opportunities, and demonstrate to youth that regardless of external factors, they are responsible for designing their bright futures.
Brighter Worlds planned activities:
January – February: Instructors develop programme syllabi, schedule and class outlines
February – May: exploratory research and creative reporting seminars are held every Saturday for project Students (meeting new friends, practical workshops for students on fascinating topics that are not included in the school curriculum)
June: a two-week maker camp based on DIY principles during which Instructors help Students develop and finalize their projects for the exhibition
June – July: exhibition of Student projects at IZOLYATSIA exhibition space and other public events showcasing the work of project Instructors and Students.
Confronting Violence through Youth Oriented Media is a Museums ConnectSM project. Museums Connect is an initiative of the US Department of State's Bureau of Educational and Cultural Affairs that is administered by the largest museum organisation in the world — the American Alliance of Museums.
Published:
25 January 2016, 14:40
Media partners