ZMINA: Impulse open call finalists announced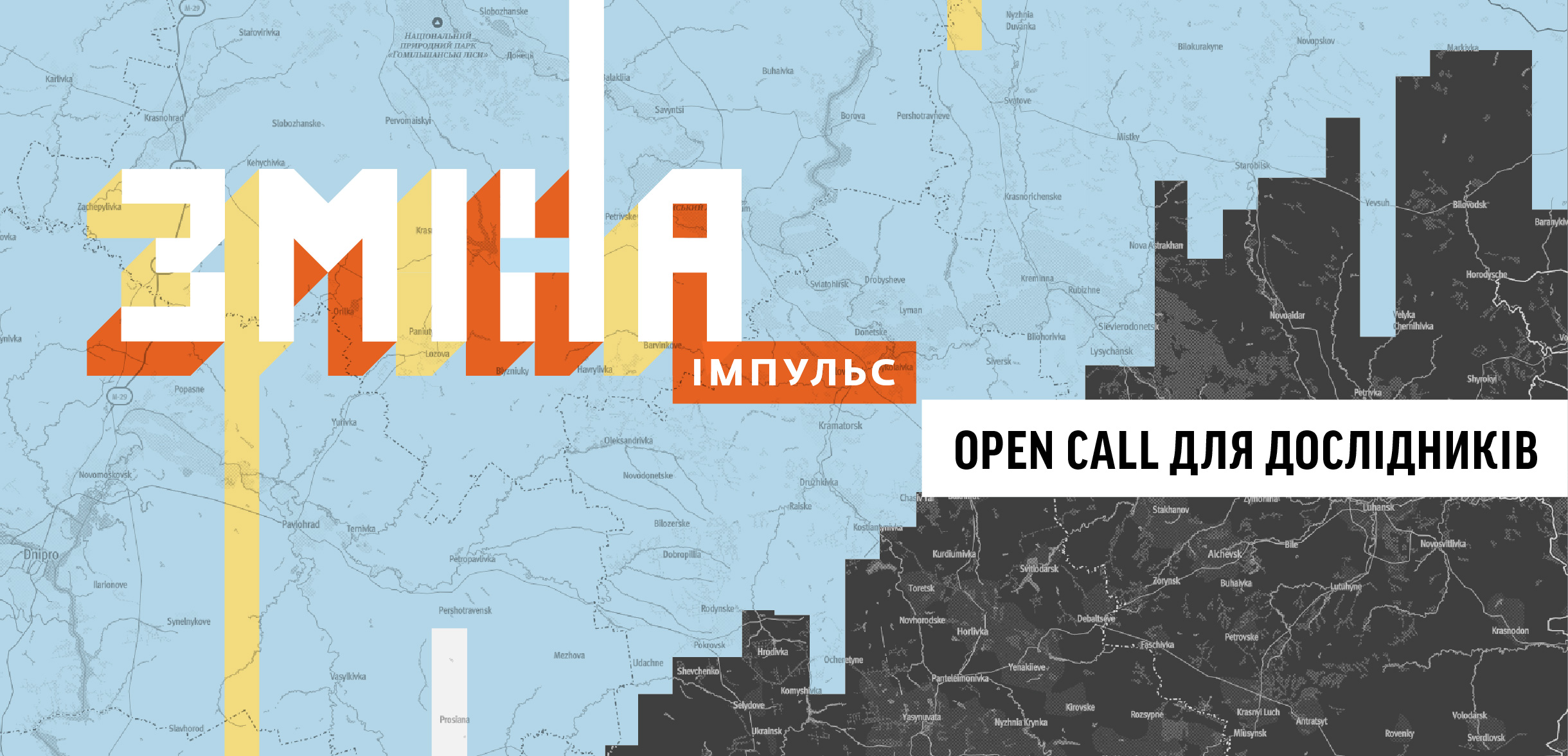 IZOLYATSIA is pleased to announce the finalists of the open call for researchers within the ZMINA: Impulse project. The selected scholars are:
Anastasiia Boichuk – fundraising manager, social activist, PhD student at the Kyiv-Mohyla Academy; studies the financing of the cultural and creative sectors in Ukraine.
Anton Lyagusha – PhD in history, professor at the Vasyl Stus Donetsk National University; writes about the history of Eastern Europe in the 20th century.
Liudmila Heraimovych – researcher, coordinator of municipal projects in resource efficiency and sustainable development, graduate of the Master's programme in Finance at the Vadym Hetman National Economic University; writes about financing sustainable development.
Mariia Gryshchenko – urban analyst at the CEDOS think tank, Master in Sociology at the Taras Shevchenko National University of Kyiv.
Andrii Solodko – migration policy analyst at the CEDOS think tank, Master in International Law at the Human Rights Institute, Université Catholique de Lyon, France.
Oleksandra Slobodian – migration policy analyst at the CEDOS think tank, Master in Economy at the Kyiv-Mohyla Academy and Kyiv School of Economy, Master in Applied Economics at the University of Houston, USA, professor at the Kyiv-Mohyla Academy.
The open call for researchers was held between August 1 and August 31, 2017. We have received 73 applications. The selected six researchers will study social change and development of local NGOs in Mariupol, Kramatorsk, and Sloviansk. The research will focus on the influence that the armed conflict, emergence of internally displaced people, and activity of NGOs have on city economies, job creation, and human rights situation.
The study results will be published at the official Donbas Studies project website and presented by the researchers in February 2018 at IZOLYATSIA as part of the discussion on the possibility of positive change in the frontline cities.
Published:
30 October 2017, 17:08
Media partners