Open call for researchers closed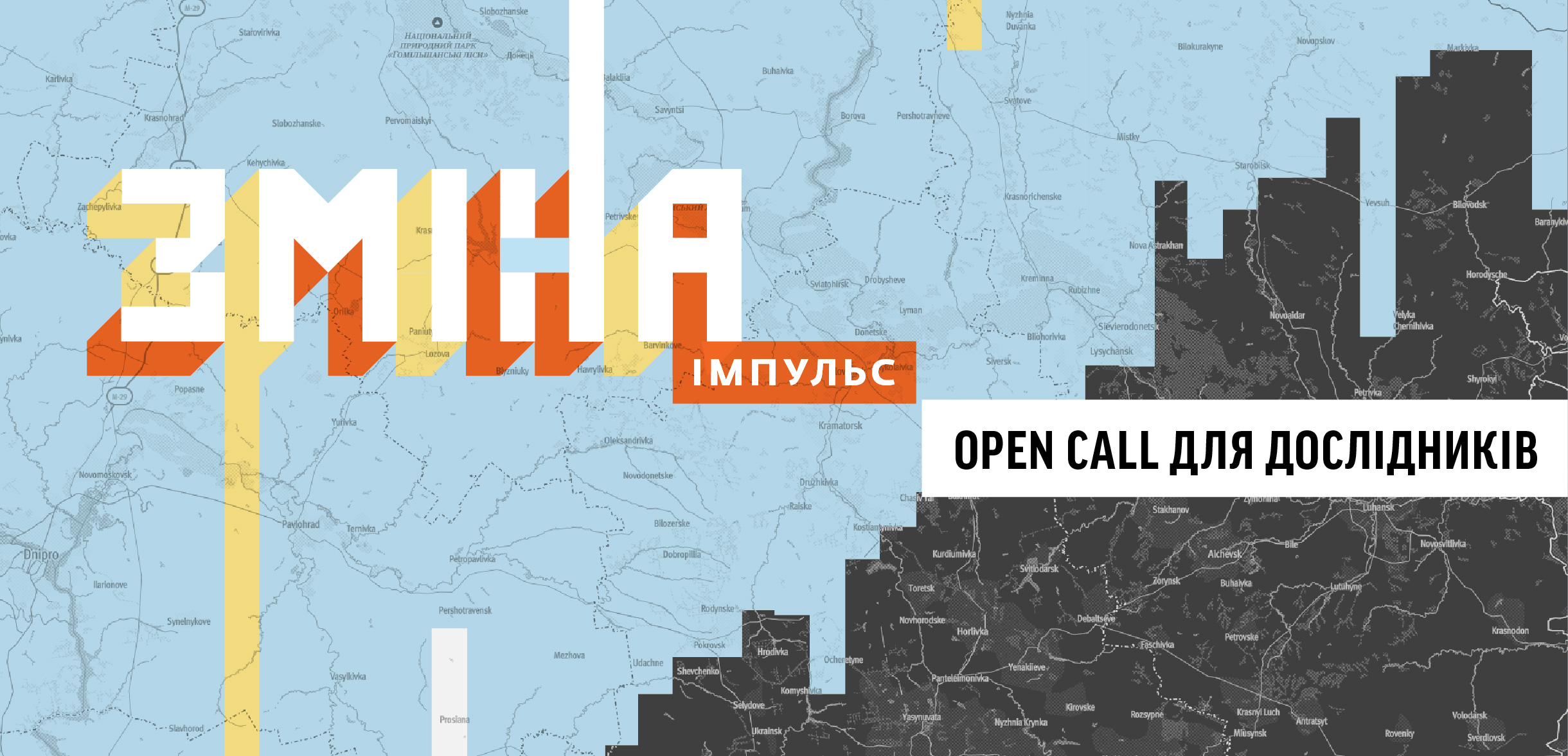 The open call for scholars as part of the ZMINA: Impulse project by IZOLYATSIA is now closed. We have received 73 applications over one month's period. The selection results will be announced on September 18-20, 2017.
The selected six researchers will study social change and development of local NGOs in Mariupol, Kramatorsk, and Sloviansk. The research will focus on the influence that the armed conflict, emergence of internally displaced people, and activity of NGOs have on city economies, job creation, and human rights situation.
The study results will be published at the official Donbas Studies project website and presented by the researchers in February 2018 at IZOLYATSIA as part of the discussion on the possibility of positive change in the frontline cities.
ZMINA is a series of cultural projects by IZOLYATSIA carried out in and for local communities in Eastern Ukraine since 2015. In 2017-2018, with the support from the National Endowment for Democracy, IZOLYATSIA starts the project ZMINA: Impulse. Its first stage is a research in Mariupol, Kramatorsk, and Sloviansk that will result in practical suggestions for bringing about social change and developing local NGOs in other cities of Donbas, especially in Pokrovsk, Bakhmut, Lysychansk, and Starobilsk. Through the research and practical activities, ZMINA: Impulse aims at activating local communities, setting up an active network of cultural relations and creating decentralised creative communities in the aforementioned cities of the Donetsk and Luhansk regions.
This project is made possible with the support from the National Endowment for Democracy.

Published:
7 September 2017, 12:13
Media partners