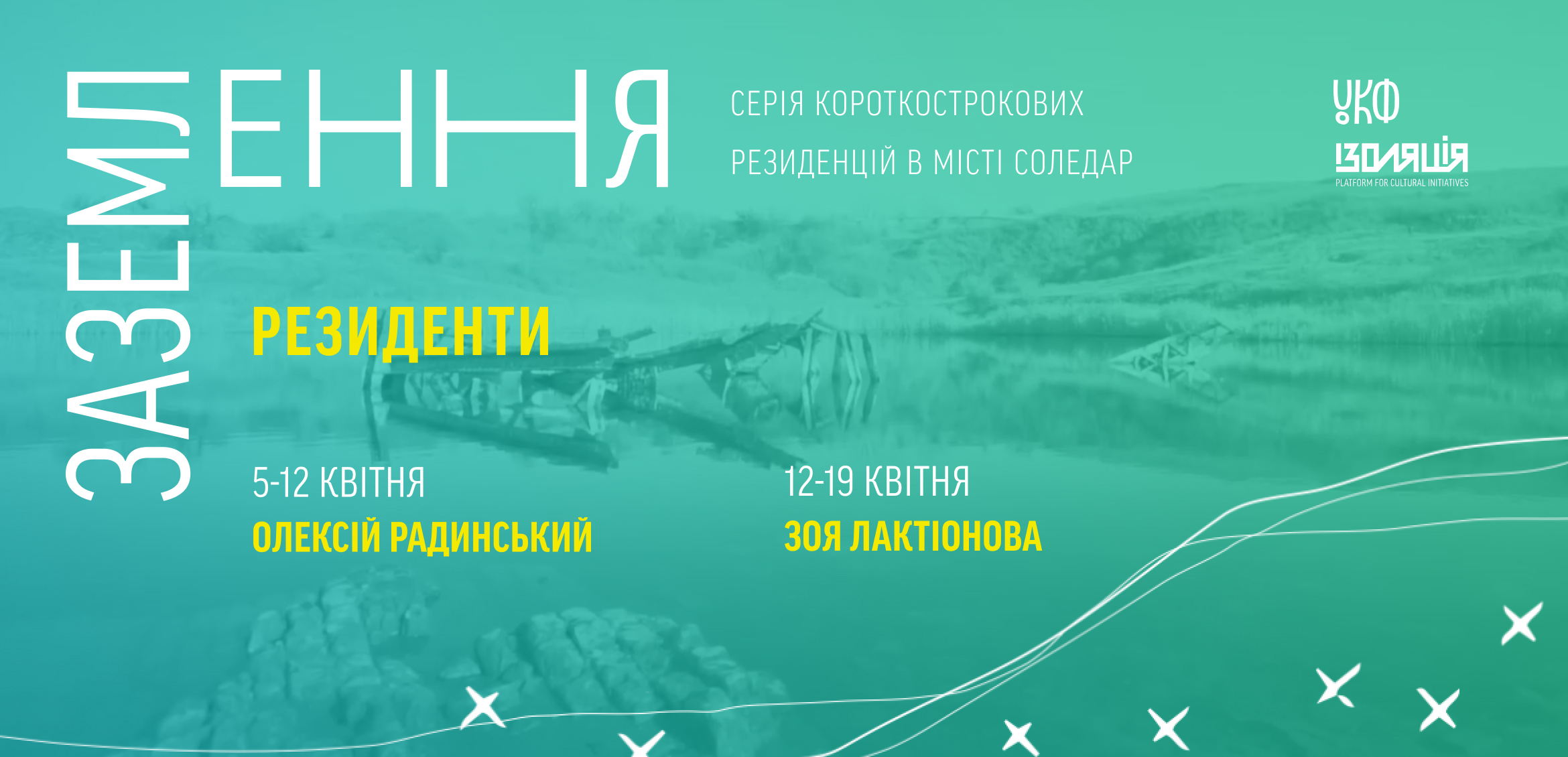 Series of short-term residences Grounding in April will host two residents in Soledar — director Oleksiy Radynski and director Zoya Laktionova. Both authors are working on their new films dedicated to the industrial past of the region.
Due to the quarantine, public events, namely the screenings of the films Facade Color: Blue Radinsky and the Territory of Empty Windows by Laktionova will take place online.
Oleksiy Radynski is a filmmaker and writer based in Kyiv. His films have been screened at Oberhausen International Short Film Festival, the Institute of Contemporary Arts (London), DOK Leipzig, among other venues, and received awards at a number of film festivals.
Zoya Laktionova — documentary film director, photographer. Zoya was born in Mariupol to a working-class family, and now lives in Kyiv and works as an independent director of documentary films and a videographer. She also works in collaboration with Ukrainian directors as a camera operator and video editor. She works with the themes of war, memory and personal histories. Zoya Laktionova's film Diorama received a prize in the MyStreetFilms category at the festival '86', was part of numerous European film festivals and was shown in cinemas as part of the film anthology The Ukrainian New Wave.