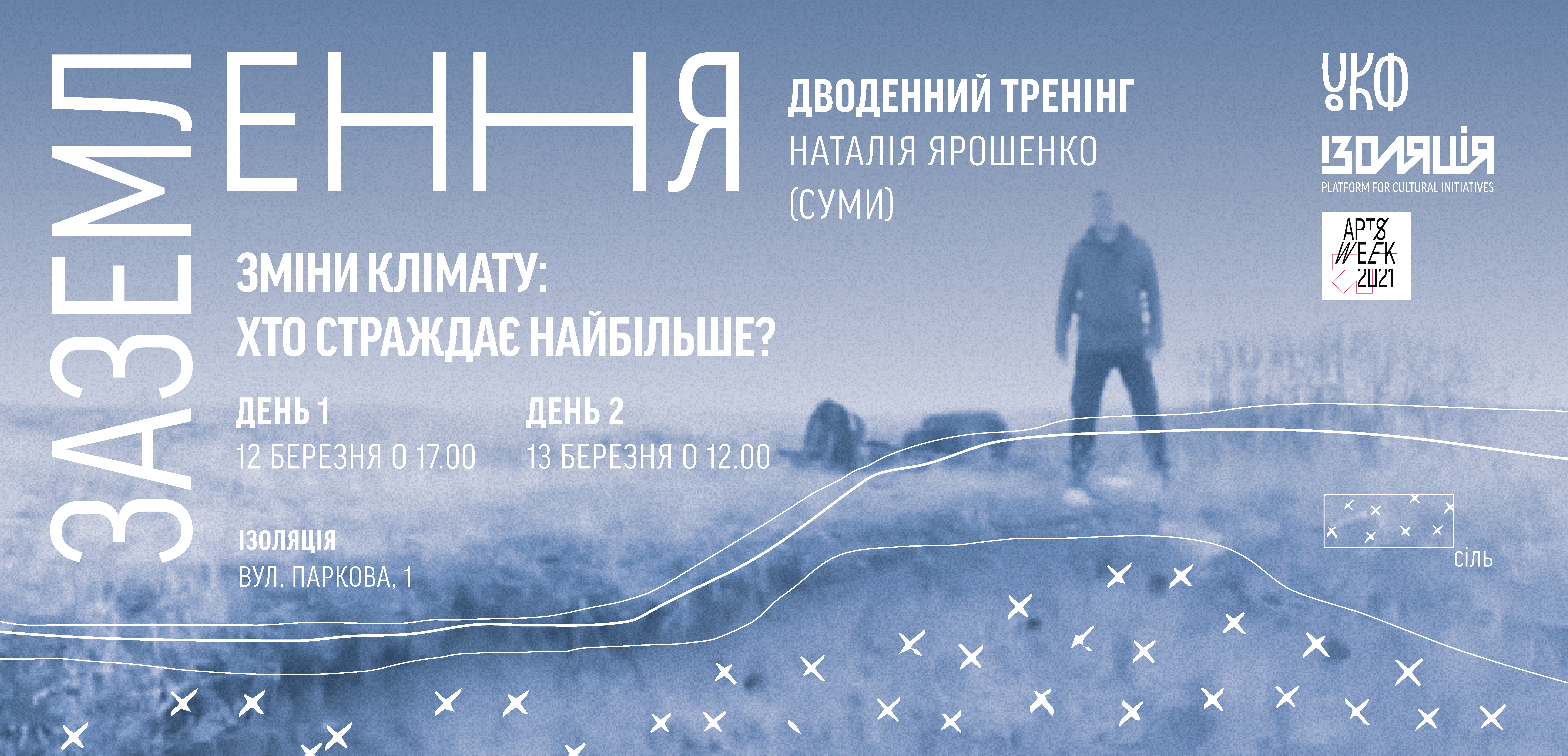 The two-day training programme Climate Change: Who Suffers Most? offers the possibility of analysing the theoretical and practical aspects of climate change in detail from the point of view of gender ecology, as well as denoting the key green values which will help in the development of an ecology of consciousness.
The event will take place at IZOLYATSIA. Platform for Cultural Initiatives; Soledar, 1 Parkova Vulitsa.
---
Schedule:
12.02 – Day 1
Introduction of facilitators to participants;
Tree diagram of expectations (for review on Day 2);
Introduction to gender ecology: basic ideas, the link between ecology and notions of gender, 'green values';
The goals of sustainable development;
Energiser;
Climate change and gender: influence, consequences, perspective;
Simulation game;
Questions and comments.
13.02 – Day 2
Energiser;
Gender equality: persistence and perspectives;
The ecology of communication: why are should we use feminitives?
Energiser;
Introduction to debates: rules, examples, allotment of teams;
Team work: 2 teams work on questions of gender and ecology;
Debates;
Discussion of results;
Summary of conclusions.
---
Register for the event by calling 050 513 18 87, Natalya.
The training lasts for approximately 90 minutes.
The maximum number of participants is 20.
This event will take place as part of HeForShe Arts Week 2021, which is being held for the fourth time by UNWomenUkraine. The HeForShe movement, founded by UN Women, is a global movement for solidarity in support of gender equality, in which men and boys become the main agents of change.