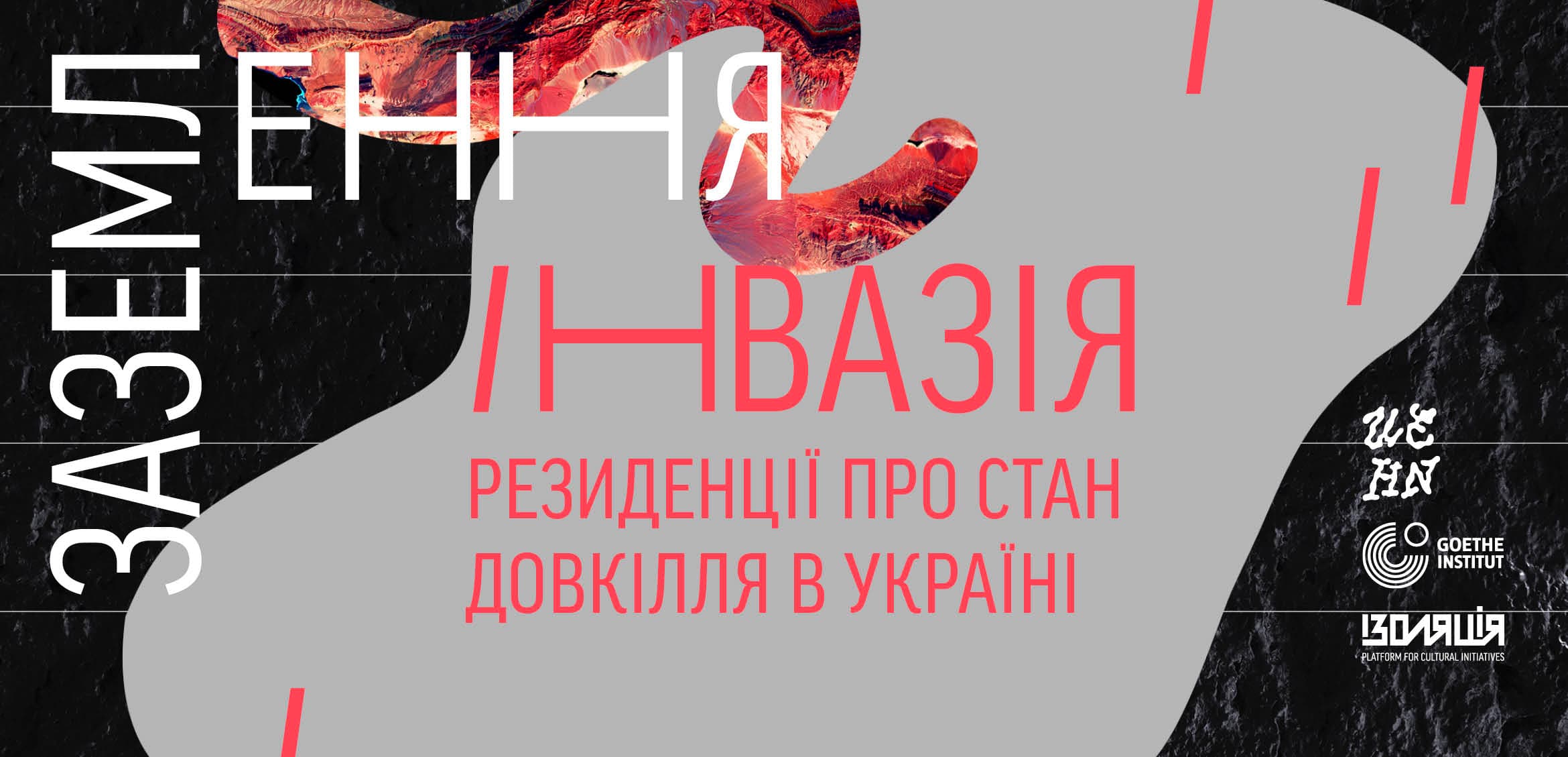 1 October 2023 — 16 December 2023
IZOLYATSIA announces an open call for applications for a virtual residency program for Ukrainian artists dedicated to the research of the environment in the industrial regions of Ukraine and the impact of the aggressive military intervention of the Russian Federation on it.
Since 2019, the IZOLYATSIA Foundation has been working on the Grounding project, which explores the concept of the Anthropocene.
The Anthropocene describes the geological epoch in which modern humanity is located and defines the latter as a central geological force that significantly changes the planet's atmosphere, hydrosphere, and biosphere.
The first program of the project included 19 short-term residencies for artists and researchers in the city of Soledar in 2020-2021, as well as a series of educational events and an exhibition in Kyiv. In 2022, due to the full-scale invasion and occupation of Soledar, the program was transformed and relocated to Newcastle (UK), where Ukrainian artists had the opportunity to explore the context of the post-industrial territory of one of the prominent coal regions of England.
This year, the program returns to Ukraine to re-examine the impact of the Anthropocene in the face of aggressive invasion and destruction.
The online residency program Grounding. Invasion invites Ukrainian artists who work with any digital or analog media (sound, installation, photography, painting, video, research, etc.) and are ready to revise the consequences of aggressive military intervention, to pay attention to the ecological state of the country right now. The program will take place in an online educational and artistic format, consisting of a public discussion program with experts in the field of ecology and the post-industrial era, as well as an online residency during which four participants will develop their projects with curatorial and mentoring support. The program will result in an online presentation of art projects and their publication on the website.
Curator: Liudmyla Nychai
Project manager: Olena Kayinska
Educational programme moderator: Karolina Uskakovych, UEHN
---

The Grounding.Invasion project is funded by the Stabilisation Fund for Culture and Education 2023 of the German Federal Foreign Office and the Goethe-Institut.