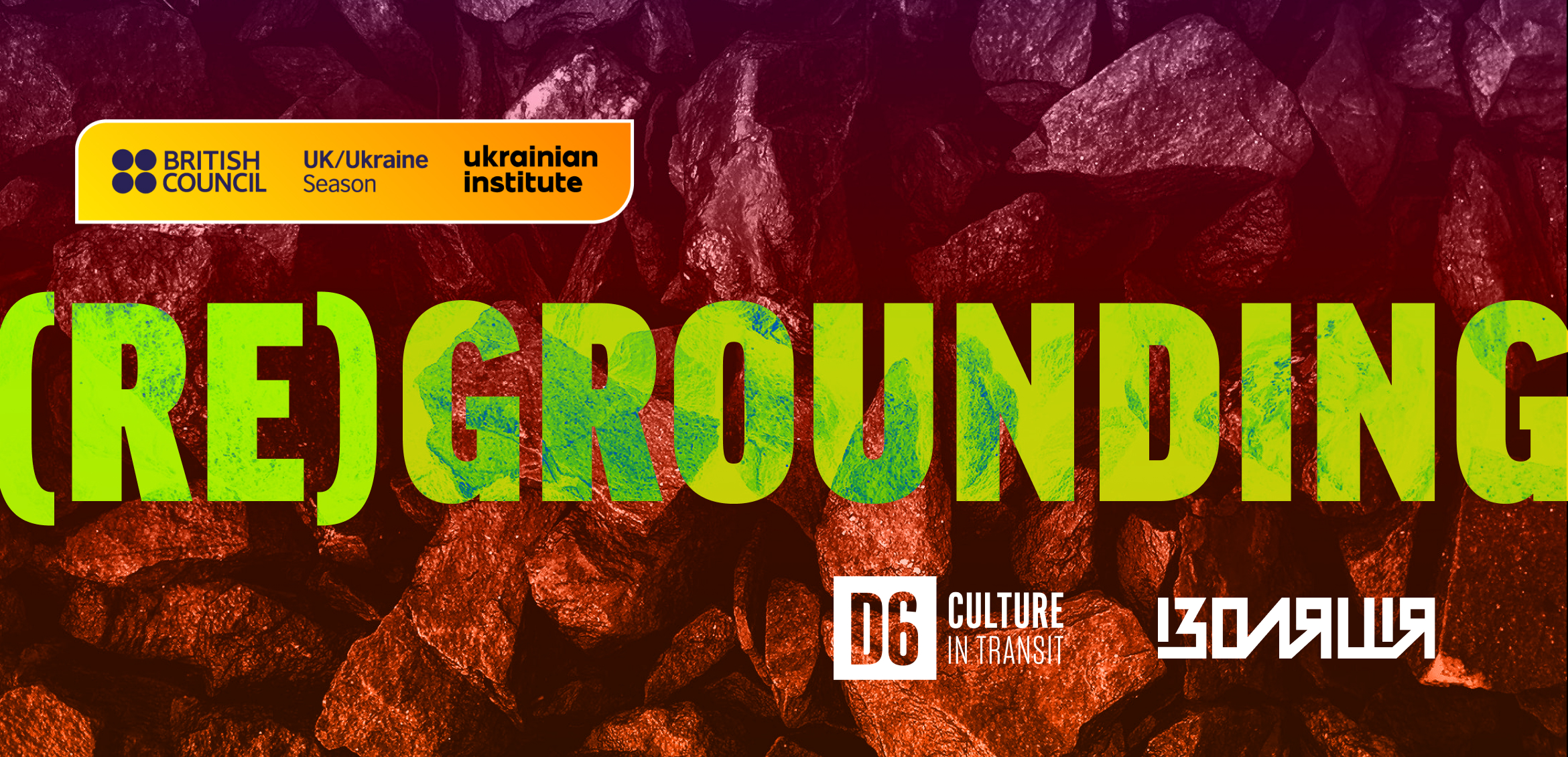 17 August 2022 — 31 March 2023
As part of the UK/UA Season organized by the British Council and Ukrainian Institute, (Re)Grounding is a partnership between IZOLYATSIA and D6 Culture in Transit, whose relationship began in 2015. As visual arts producers, we share the importance of supporting artistic professional development, and working with artists who explore urgent social and environmental issues. The traumatic Russian invasion of Ukraine put a halt to our plans. We have now re-shaped the project which was to have taken place in Soledar in the East of Ukraine, to invite Ukrainian artists to be in residence in Newcastle in the North East of England.
This programme aims to explore climate emergency in post-industrial contexts through two research residencies and an exhibition connecting practice, heritage and communities between the UK and Ukraine.
---
A visual arts programme between IZOLYATSIA (Ukraine) and D6: Culture in Transit (UK) supported by British Council's UK/UA Season and Ukrainian Institute.
---
About the UK/Ukraine Season of Culture
A collaboration between The British Council and the Ukrainian Institute, the UK/Ukraine Season 'Future Reimagined' will be presented in the UK, online and across some satellite locations until March 2023, featuring artist residencies, talks, film, music, literature, drama, and dance. The season marks 30 years of diplomatic relations between the UK and Ukraine and aims to strengthen and build cultural connections between both countries while providing new platforms and opportunities for Ukrainian artists to connect with the UK.
More information: ukuaseason.org
About the British Council
The British Council is the UK's international organisation for cultural relations and educational opportunities. We support peace and prosperity by building connections, understanding and trust between people in the UK and countries worldwide. We do this through our work in arts and culture, education and the English language. We work with people in over 200 countries and territories and are on the ground in more than 100 countries. In 2021-22 we reached 650 million people.
More information: britishcouncil.org.ua
About the Ukrainian Institute
The Ukrainian Institute is a public institution affiliated with the Ministry of Foreign Affairs of Ukraine. Its mission is to strengthen Ukraine's international standing through the means of cultural diplomacy. The Institute facilitates international connections between people and institutions and creates opportunities for Ukraine to interact and cooperate with the world.
More information: www.ui.org.ua
Artist talk photos by Amelia Read.
Photo archive
Video archive