Folkstrance Open Сall: workshops for dancers, electronic musicians and fashion designers by Véronique Langlott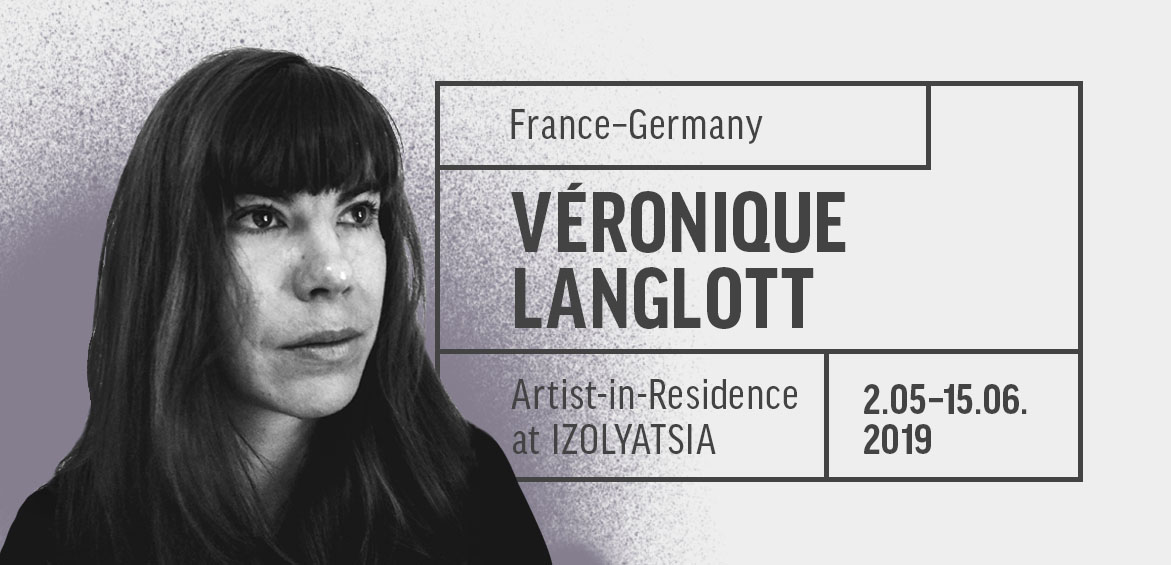 On May 13 - May 19, 2019 IZOLYATSIA announces the workshops of choreographer and dancer from Hamburg/Berlin - Véronique Langlott. She will be a resident of IZOLYATSIA from May 1st till June 15th.
Véronique Langlott invites dancers, electronic musicians and fashion designers to be a part of her project Folkstrance. The project takes up the historical roots of folk dances and researches how we can transmit our national heritages into transnational contemporary artwork. What are the stories folk dances tell us? What are their meanings? And how far do they reflect the cultural identity of specific social and cultural groups? What connections exist between the folk dances of different nations? What traces can we find in modern European culture of today and how can the cultural heritage be carried into our modern society?
The open workshops will be an experimental laboratory. In this workshop series participants will look at German and Ukrainian folk dances and will analyze their dance steps, music structures and costumes. Participants will work on abstracting the historical material of folk dances and see if it is possible to merge the traditions of different cultures into a transnational modern collage of our time. Participants will research on how they can patchwork historical dance steps into new contemporary choreographies, transform traditional folk dance melodies and rhythms into electronic sound collages and beats, and fuse traditional cuts and patterns of folk dance costumes with contemporary fashion.
As a result of the work, selected participants will be invited for further cooperation in the Folktrans project. Work on the project will be paid, with the possibility of presenting the results of the project in Germany.

Veronique Langlott studied dance at the Koninklijk Conservatorium Antwerp, Belgium and in 2013 completed her MA choreography at Fonty's Hoogeschool in Tilburg, the Netherlands. Since 2012 she works as a freelance dancer, lecturer and choreographer. In her work she collaborates with different artists and media and experiments with different formats of presentation. She created stage pieces, installations and exhibitions. This resulted in the work Fadenraum (2012), GlaubenWissen (2013) and Restructuring (2015), with which she won the jury prize at Hauptsache Frei Festival # 3 in 2017 and was invited to Berlin for the nationwide festival PAF & Friends in 2019. Her latest work Will l dream during the process? (2018) is a collaboration with Motion Bank (www.motionbank.org) that in 2019 is continued an international research project that invites artists of different backgrounds. More about her artistic practices on her site www.veroniquelanglott.com
Workshops schedule:
Workshop 1: Dance - 13-15.05.2019
Workshop 2: Music - 17-18.05.2019
Workshop 3: Fashion Design - 19.05.2019
To join the project, please, send an email with the subject "Folkstrance Workshop" to the address [email protected] with the following information:
a short CV,
a portfolio or links on works,
a short motivation letter.
Requirements are basic knowledge of the English language.
The submissions are open through May 10.
Published:
19 April 2019, 17:23