Choreographer Véronique Langlott — resident of IZOLYATSIA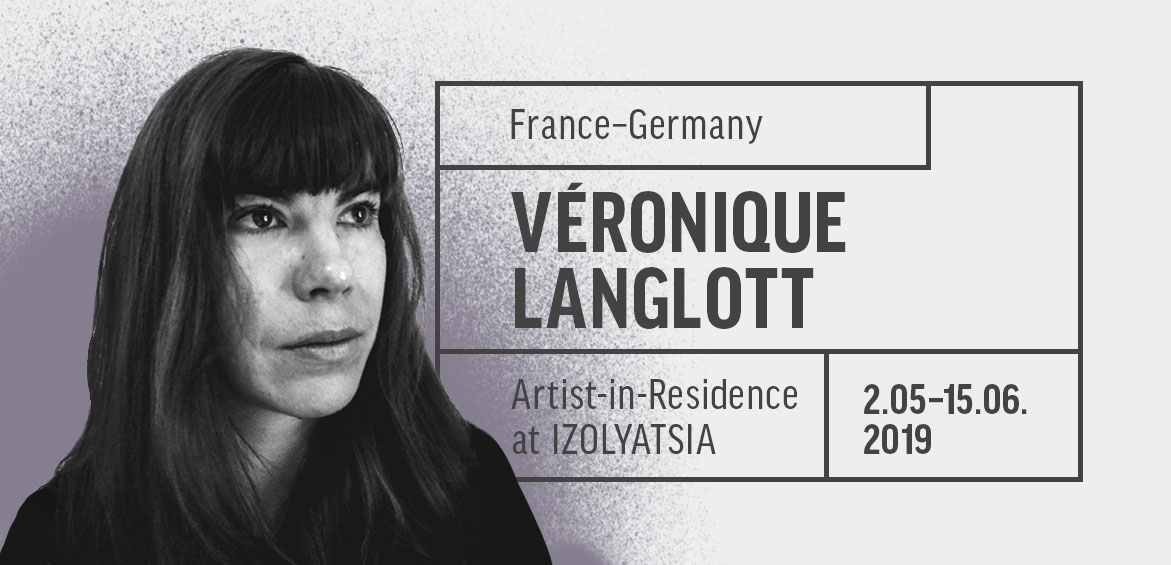 19 April 2019 — 15 July 2019
From May 1st till June 15th, 2019 Véronique Langlott will become a participant of the Residency programme at IZOLYATSIA.
Veronique Langlott studied dance at the Koninklijk Conservatorium Antwerp, Belgium and in 2013 completed her MA choreography at Fonty's Hoogeschool in Tilburg, the Netherlands. Since 2012 she works as a freelance dancer, lecturer and choreographer. In her work she collaborates with different artists and media, and experiments with formats of presentation. She created stage pieces, installations and exhibitions. This resulted in the work Fadenraum (2012), GlaubenWissen (2013) and Restructuring (2015). Due to these projects she won the jury prize at Hauptsache Frei Festival # 3 in 2017 and was invited to Berlin for the nationwide festival PAF & Friends in 2019.
Her latest work Will l dream during the process? (2018) is created in a collaboration with Motion Bank (www.motionbank.org). It became a continuation of an international research project that invites artists of different backgrounds.
Detailed information about her artistic practices is available on her site: www.veroniquelanglott.com
From May 13 to May 19 Veronique will hold a series of open workshops Folkstrance for dancers, electronic musicians and fashion designers (Open Call lasts until May 10).
Participants will look at German and Ukrainian folk dances and analyze their dance steps, music structures and costumes. The goals of the workshops are to study dance traditions and integrate them into a modern transnational collage.
Photo archive
Video archive