Lecture and discussion Second Life of a Building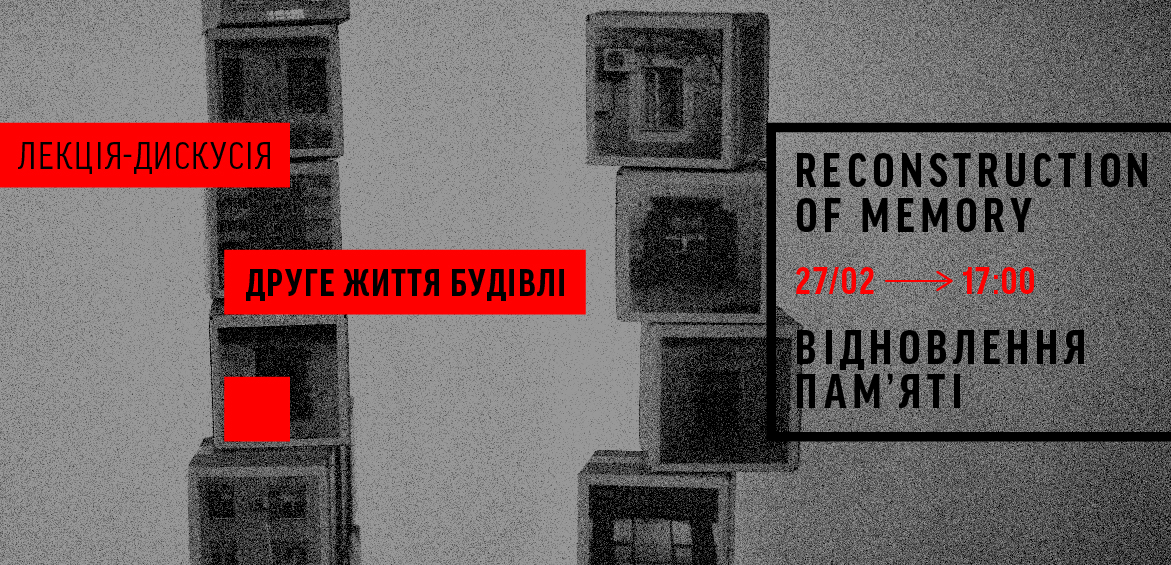 On Saturday, February 27, at 5 pm, as part of Reconstruction of Memory exhibition, Polish architect Maciej Siuda will talk with Ukrainian artist Victor Corwic, participant of Reconstruction of Memory,about the second life of a building.
Maciej Siuda will speak about one recent project that had a huge impact on the city of Warsaw. It is a story about the life of a building. About how abandoned objects, vacant spaces, architecture, sometimes the whole cities can be converted into a new function and then reused. About building by taking off the layers instead of putting the new ones. About how destruction becomes the act of creating.
Maciej Siuda was a finalist at ARCHIPRIX, MIT Boston, presented at the Guggenheim in New York. In 2008-2011, he has worked as an architect in design studios PO2 Arquitectos (Madrid), Sou Fujimoto Architects (Tokyo) and Grupo Aranea(Alicante). Siuda helped initiate IWAU, a series of international workshops on architecture. Since 2011, he has been teaching design at Kielce University of Technology.
Victor Corwic is a Ukrainian photographer and designer born in Donetsk, one of the founders of the 12PM group, member of Zhuzhalka and UPHA groups. Corwic participated in designing the infamous Donetsk airport, and his project Airport within the Reconstruction of Memory exhibition deals with this subject.
The lecture will be held at 8 Naberezhno-Luhova Street, Second Floor.
Parallel program partner


Published:
22 February 2016, 15:43
Media partners