Your Ad Here?: Winner Announced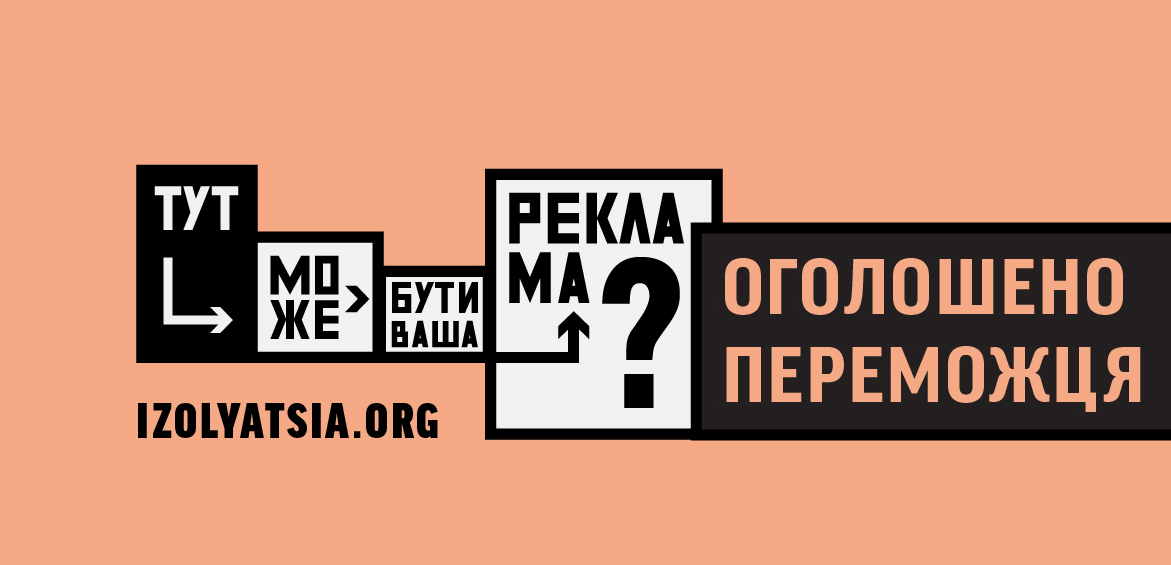 IZOLYATSIA congratulates the winner of the Your Ad Here? project: by the end of online voting, the winner of the competition is the work proposed by Maxim Finogeev. IZOLYATSIA and BigMedia announced a competition for Ukrainian artists to create a project using the medium of outdoor advertising. This initiative continues the series of projects by IZOLYATSIA in the public space of the city: ZAHOPLENNYA (2014), Social Contract (2016-17), Points of Unity (2018).
To initiate a meaningful and responsible advertising strategy in the city, IZOLYATSIA and advertising company BigMedia invited artists to critically explore the public space, the use of information technology in contemporary media, the communication strategy of commercial bodies and the local community in the city. The artist with the most comprehensive research will be able to implement an art project on billboards and other forms of outdoor advertising of Kyiv in January-February 2019.
From October 17th, artists could submit their proposals for an art project on advertising media. The Special Jury, including experts in urban, architectural, media and advertising studies, have examined all applications and selected five finalists for the next stage. Consequently, anyone could vote for the artwork which they thought worthy of the display around the city. Upon the completion of voting, the winner will present an art project on billboards and other outdoor advertising of Kiev in January-February 2019.
Maxim Finogeev proposes to create images using the Ukrainian craft of vytynann'a (cf. French vêtement, cutting ornaments from paper). The particular artistic way of execution within advertising media conceptualises the suppression of cultural practices for the sake of unconscious consumption. Maxim believes that the reason for the current advertising crisis is their inability to integrate into the local context and an average audience. This tendency sometimes negatively deconstructs the image of the city and forces the citizens to escape the public space.
Published:
12 December 2018, 17:43