The Glitch Effect: the Art of the 1990s, Television and Video Art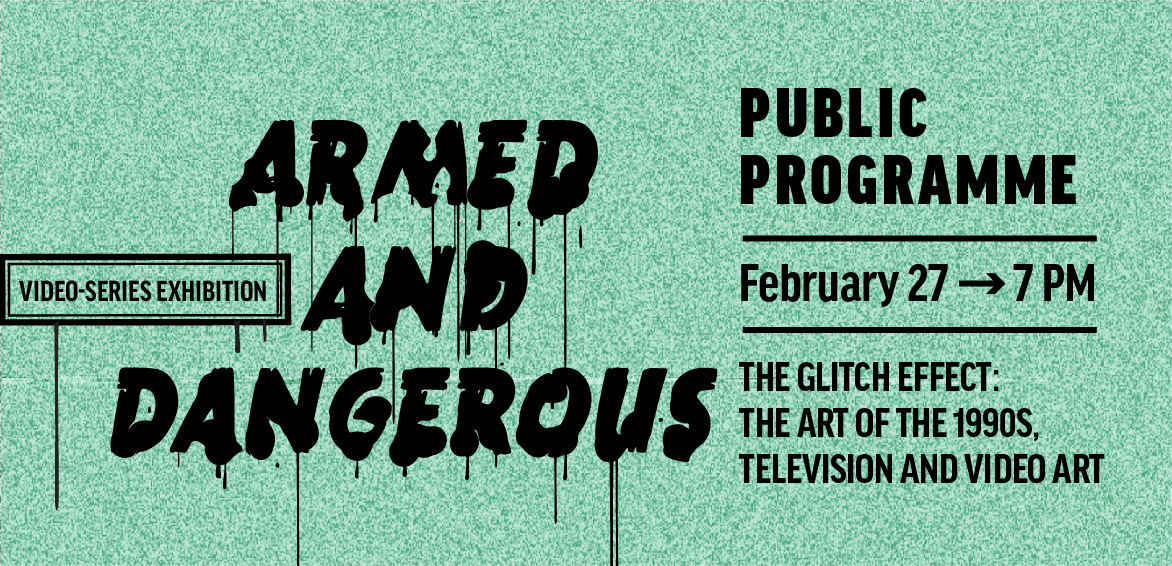 On February 21, at 7PM, as part of the Armed and Dangerous project, the lecture Kateryna Yakovlenko will talk about the video experiments of Ukrainian artists and analyze some of the works. There will be a screening.
In the early 1990s, Ukrainian artists got their hands on video cameras, and they began to experiment with the genre. The Ukrainian artists were fascinated by the idea of ​​working on the edge of visual art and cinema. In the early years of the decade, works were created that appealed to visual culture, the aesthetics of television and world cinema, as well as issues of documentation, truth and lies. One of the most striking examples of that time was Vasyl Tsagolov, who conceptualised his work as Solid Television.
Kateryna Yakovlenko is a member of the PinchukArtCentre Research Platform, a publicist, co-author of the PARCOMMUNE book. She contributes to the publications LB.ua and Bird in Flight.
---
February 21 (Thursday), 7 PM
Creative Community IZONE; the 2nd floor
8 Naberezhno-Luhova St. (Kyiv, Ukraine)
Entry is free
---
On January 31, at 7 PM, IZOLYATSIA invites to the opening of the video-series project Armed and Dangerous. The project reflects on the ambiguous state of Ukrainian society undergoing an external intervention and internal disruptive movements. Armed and Dangerous is a project-platform that brings together a group of artists and film directors working on the intersection of contemporary art and experimental cinema. From January 31 to March 17, as part of the project, there will be a public programme including a series of cinema screenings, discussions and lectures.
Published:
31 January 2019, 11:33