Armed and Dangerous Video-Series Exhibition Opening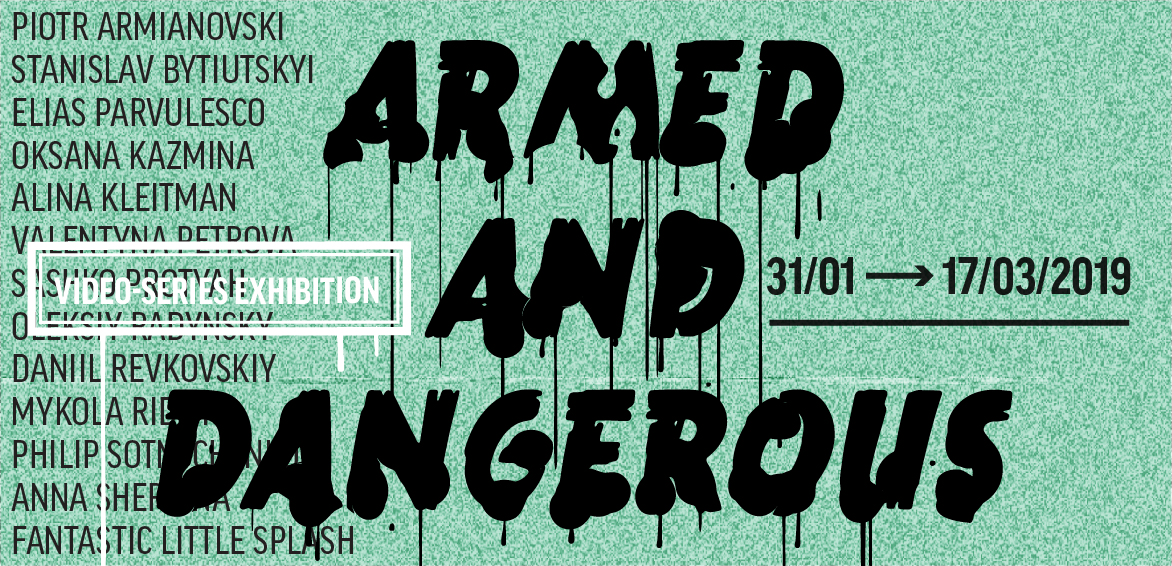 On January 31, at 7 PM, IZOLYATSIA invites to the opening of the video-series project Armed & Dangerous curated by Kateryna Filyuk and Mykola Ridnyi. The project reflects on the ambiguous state of Ukrainian society undergoing an external intervention and internal disruptive movements.
Armed and Dangerous is a project-platform that brings together a group of artists and film directors working on the intersection of contemporary art and experimental cinema. Artist Mykola Ridnyi proposed that the project take the form of a video series devoted to the militarisation of society and, in particular, the attitude of youth to violence and weapons. The staged and documentary scenes were shot during parties, walks, and everyday situations around the city, which the author and his friends encountered. These scenes form the basis of the first episodes in the series. The images attempt to reflect the fragile condition of Ukrainian society, which is undergoing external military intervention in the East whilst also experiencing internal disruptions caused by ultra-right movements. The subject seeking an emancipated society in an aggressively conservative environment is reflected in the interrelation of everyday life, the Internet and cinema.
---
Exhibition Details:

Piotr Armianovski, Stanislav Bytiutskyi, Elias Parvulesco, Oksana Kazmina, Alina Kleitman, Valentyna Petrova, Sashko Protyah, Oleksiy Radynsky, Daniil Revkovskiy, Mykola Ridnyi, Philip Sotnychenko, Anna Sherbina, Fantastic Little Splash.

Kateryna Filyuk and Mykola Ridnyi
January 31, at 7 PM
IZONE Creative Community; 8 Naberezhno-Luhova St.; Floor 2

Published:
6 December 2018, 18:34