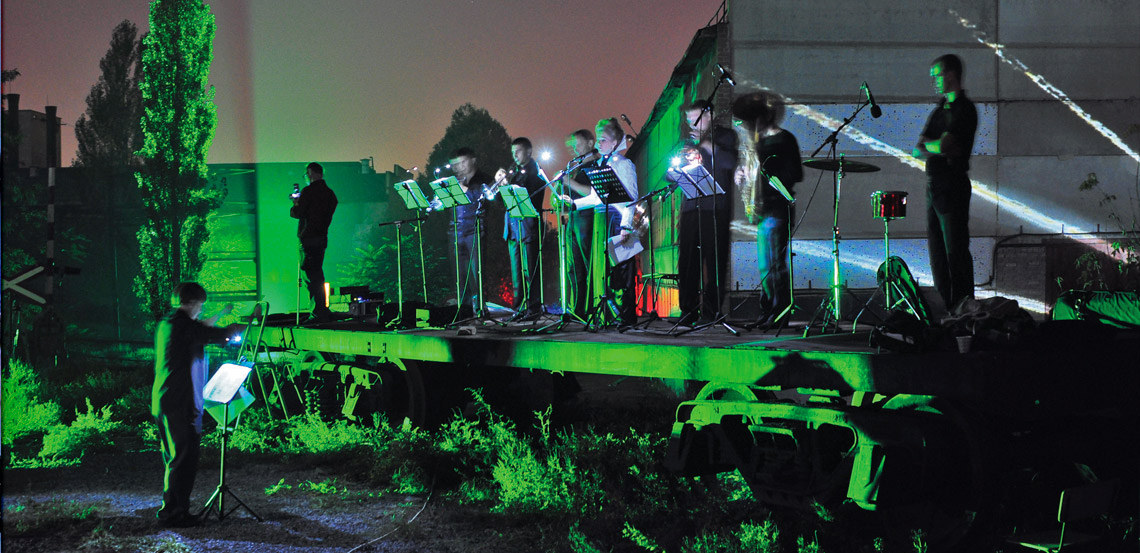 1 July 2011 — 8 July 2011
ZvukoIzolyatsia is a project which unites some of the key premises prevalent in contemporary music, the technical possibilities of video-art, a cohesive conceptual dramaturgy and a retrospective of the factory's history. ZvukoIzolyatsia's objective is to fill the warehouse with new life, to remind the audience of its industrial past, its mechanical rhythm, and to open up its unexpected potential by deriving a symphony of sounds, colours, visual objects, and by transforming their structure to aid the space's functional metamorphosis.
Contemporary art prefers to inhabit spaces outside the traditional pantheons of culture such as museums, galleries, music halls and theatres. In this case, the chosen space of creation is a former giant polystyrene warehouse - Warehouse no.2, while the main theme is an acoustic and visual search by contemporary composers and VJ artists, united to create a single multi-media movement.
For the last hundred years, ever developing science and technology served as constant sources of ideas, concepts and technical solutions for the musical reformers of various aesthetic and ideological movements. Examples include futurists of the 1910s, urbanists of the 1920s, avant-gardists of the 1950s, minimalists of the 1970s. Attempts to step outside of the academic standards and to penetrate non-musical means of expression and synthesis are the inextricable elements of music's development in the 20th century, which serve as inspiration in the current project.
Photo archive
Video archive