Ukraine and UK connections: art, heritage and the climate crisis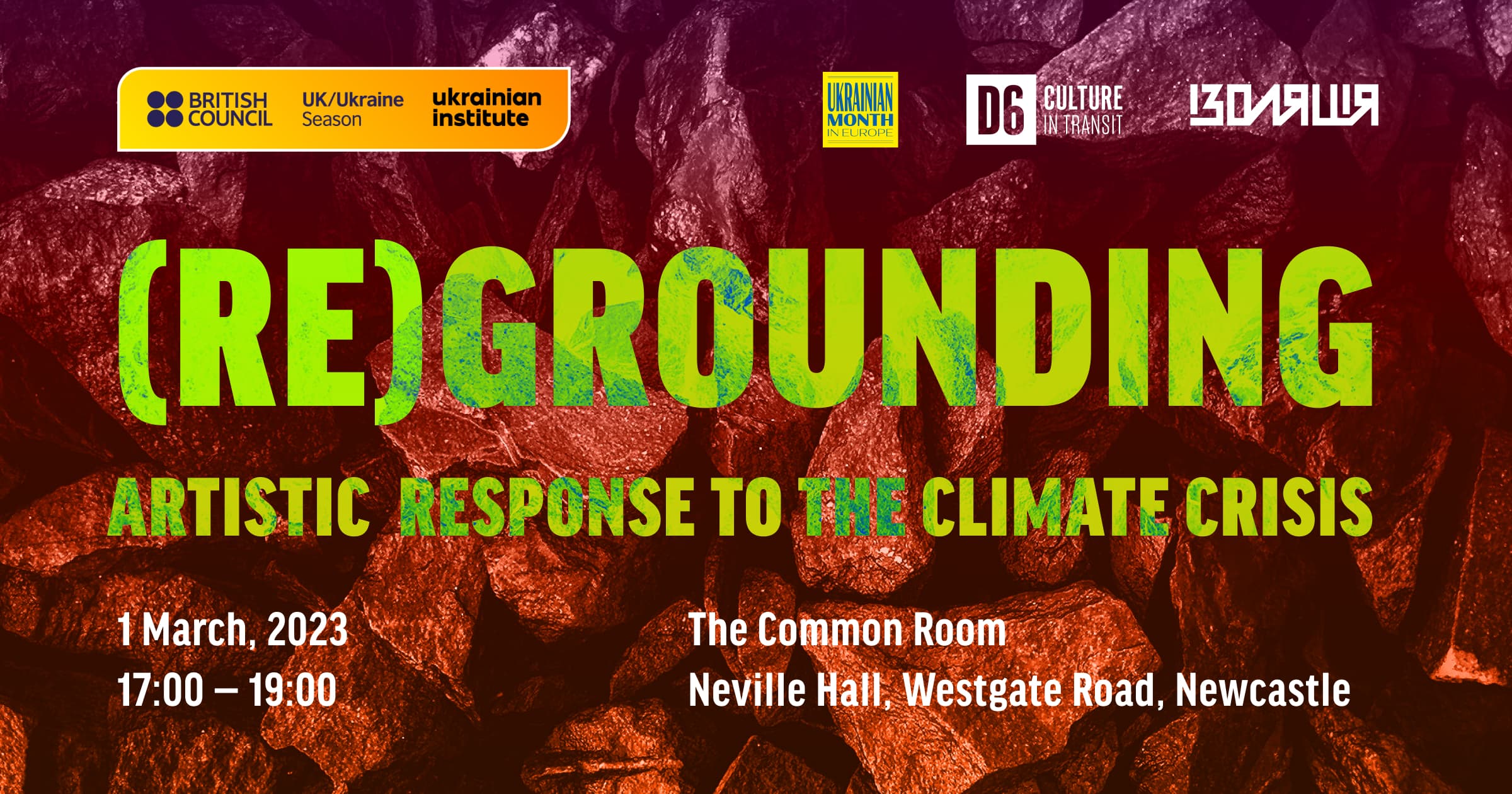 On Wednesday, 1 March, 2023, 17:00, D6: Culture in Transit (UK) and IZOLYATSIA (Ukraine) invite you to an evening of discussion with Alexandra Krolikowska and Karolina Uskakovych, who will share their artistic practice and response to the climate crisis, making connections between communities, heritage and the industrial pasts of the UK and Ukraine.
(Re)Grounding is a new visual arts programme inviting artists from Ukraine to explore the climate emergency through research residencies at D6 in Newcastle. In discussion with D6's curator in residence, Lucy Nychai, Alexandra and Karolina will share their ideas and artistic work generated as part of the project. Read more about the artists here.
We'd love to make this an opportunity for discussion and sharing, and there will be plenty of time for questions and contributions from the audience.
As part of the British Council UK/Ukraine Season, (Re)Grounding is a partnership between IZOLYATSIA and D6. As visual arts producers, we share the importance of supporting professional artistic development, working with artists who explore urgent social and environmental issues.
Art can be a bridge between the enormity of the climate crisis and what we need to feel and do to take action. Come and join us.
Date: Wednesday, 1 March, 2023
Time: 17:00-19:00
Place: The Common Room (lecture theatre), Neville Hall, Westgate Road, Newcastle, NE1 1SE
---

Published:
22 February 2023, 09:19